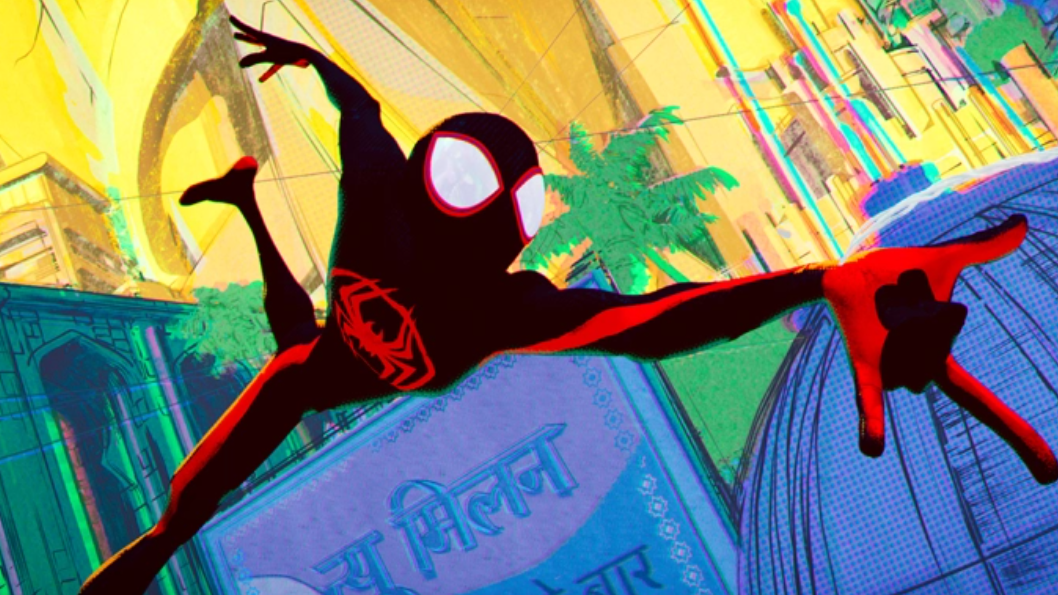 Sony Pictures recently unveiled the teaser for the highly anticipated sequel to the animated film Spider-Man: Into the Spider-Verse, promising a colourful visual treat. The sequel, titled Spider-Man: Across the Spider-Verse (Part One) is set to premiere in cinemas in October 2022.
The clip opens with Miles Morales, voiced by Shamiek Moor, listening to Sunflower by Post Malone and Swae Lee, which was part of the soundtrack of the first film. Miles is then given a surprise visit by Spider-Gwen AKA Gwen Stacy, voiced by Hailee Steinfeld, who arrives through an interdimensional portal. The two then exit through Miles' bedroom window, leading to a trippy animation sequence in signature Spider-Verse style. 
The sequel will follow Miles coming into contact with Miguel O' hara AKA Spider-Man 2099, voiced by Oscar Isaac, who appeared in the first film's post-credits scene, and will face off a new enemy with the Spider gang, along with Gwen Stacy.   
Into the Spider-Verse was a massive success, gathering a total of $375.5 million worldwide, earning Sony Animation its first Academy Award for Best Animated Feature.  The sequel will be directed by Joaquim Dos Santos, Kemp Powers and Justin K Thompson. 
"The crew behind… Spider-Man: Into the Spider-Verse set such a ridiculously high bar, and we're humbled to take on the challenge of charting the next chapter in the story of Miles Morales," the directors said in a joint statement earlier this year, according to Deadline. "We can't wait to surprise fans with the wild new adventure we're sending Miles on with his friends, both old and new!"