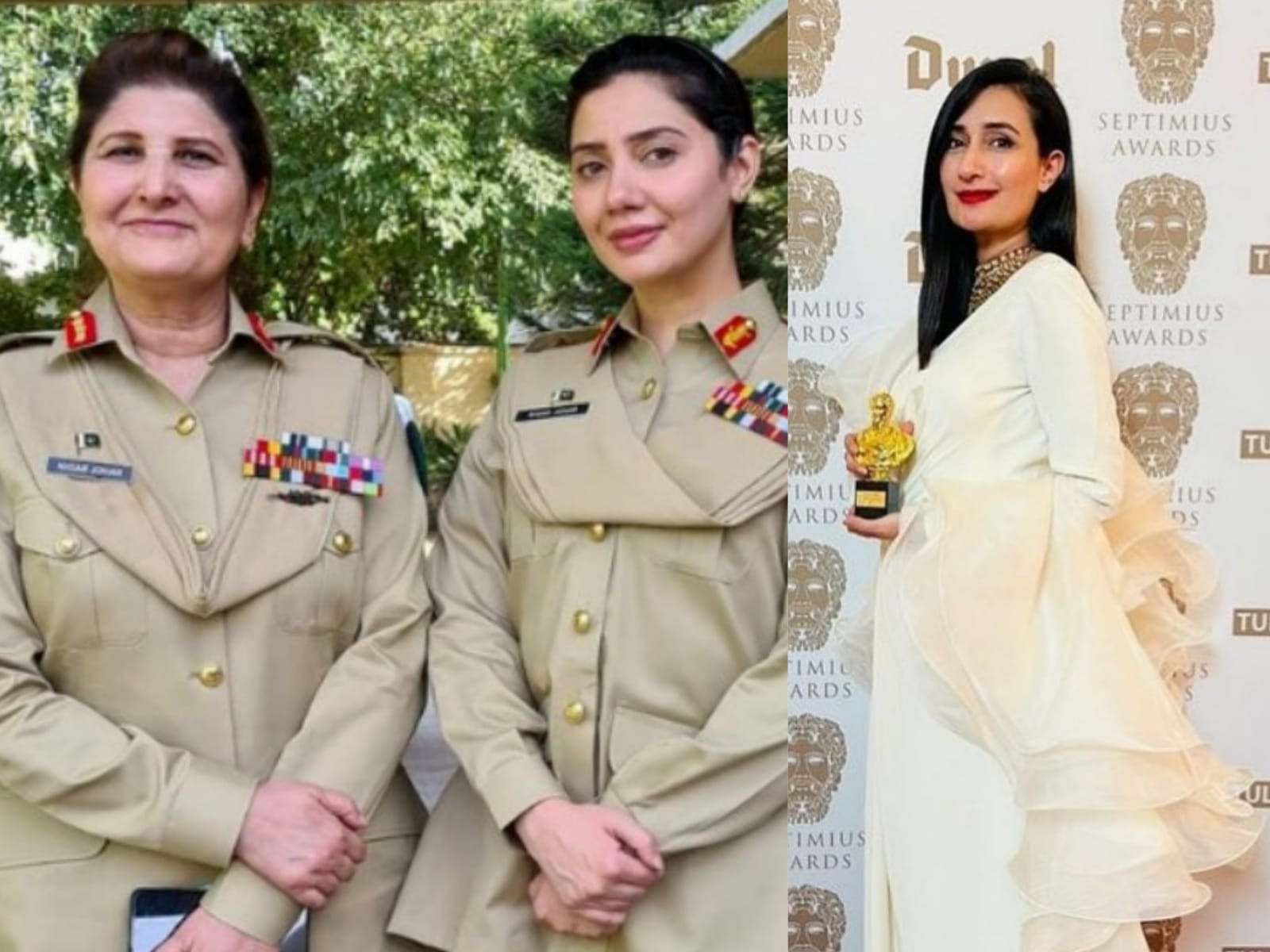 2022 is the year for Pakistani entertainment industry and international feats. The biopic honouring the life and works of Major General Nigar Johar, the first female officer to be promoted to the rank of lieutenant general, won big at Amsterdam! Aik Hai Nigar, a telefilm starring Mahira Khan in the lead, has won in the category of Best Asian Film at the prestigious Septimius Awards.
Along with shedding light on Lt General Nigar's professional achievements, Aik Hai Nigar also highlighted her personal life, a huge part of which is her husband, Johar Ali Khan, played by actor Bilal Ashraf. The film paved the way for more women climbing their ways to leadership positions in the military and otherwise.
Every year, the international film festival showcases the best independent films from around the world. It holds strong emphasis on discovering and encouraging new talent, and has a wide range of attendees which include Oscar, Emmy and Grammy winners. The category for Best Asian Film included eight films in total.
Apart from the Nina Kashif production, the nominees included Farha, a film about a 14-year-old girl in 1948 Palestine watching catastrophe consume her house from a locked cellar; 218: Behind the Wall of Silence, an Emirati film on three women sharing an apartment 218 and their tales of domestic violence, nostalgia for a lost past and the pursuit of revenge; Sermon on the Mount, a documentary on black experiences and Paka (River of Blood), an Indian malayalam drama based on a river that swells with the blood of two feuding families and a young couple that tries to overcome this hatred with their love.
The festival also featured Gensan Punch, based on a true story of a Japanese athlete, Major, a biopic on Major Sandeep Unnikrishnan's fight and death during the 2008 attacks at the Taj Palace Hotel in Mumbai, India, and Careless Crime, a film on four boys burning a theatre down in protest in Iran.