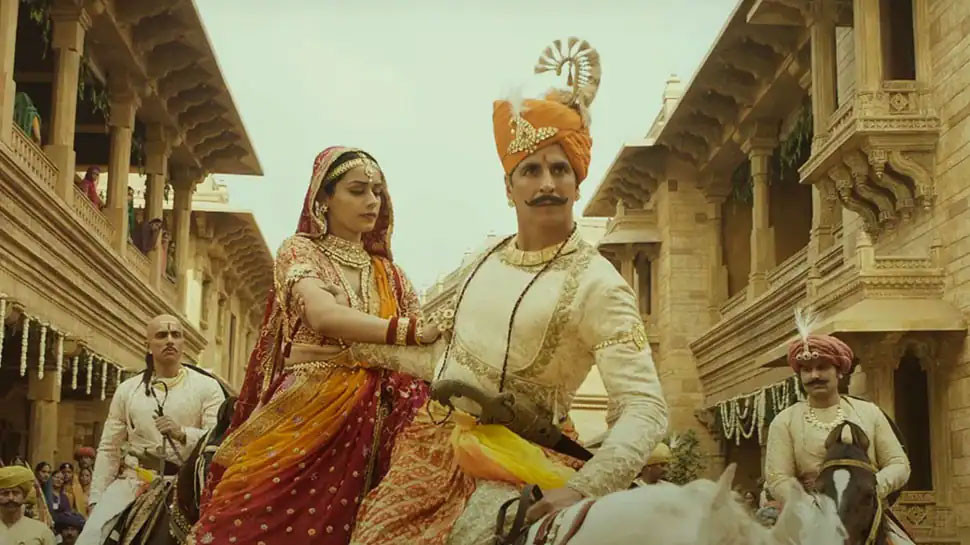 In March last year, Karni Sena, the right-wing Hindu extremist party, protested at the sets of Akshay Kumar and the former Miss World, Manushi Chillar's upcoming-starrer, Prithviraj. 
The film, which has already been delayed multiple times, was finally set to release on January 21 this year – but the future of Kumar's yet-to-be-released project seems bleak. Once again, there are reports that the film might get postponed. This time around, however, the reason isn't closed cinemas or the pandemic – it's the threats posed at the makers and actors by the Gujar community. 
According to the Indian media, Gurjars in Rajasthan have threatened to stop the screening of the film if the makers continue to use the term 'Rajput' for Prithviraj Chauhan. The community claims that Prithviraj was not a Rajput, he was from the Gurjar community, reported The Indian Express.
A couple of days ago, the members of the community had staged a protest in Ajmer, and they had threatened that if Prithviraj Chauhan is not shown as a Gurjar king, they will stop the screening of the film. 
Gurjar leader Himmat Singh said, "Prithviraj is made on the basis of Prithviraj Raso, written by Chand Bardai and the same as shown in the teaser of Prithviraj movie. After studying the inscriptions available in history, researchers have believed that Chand Bardai wrote it around 400 years back after the reign of Prithviraj Chauhan."
He added, "In the 16th century, the Raso epic was written which is fictional. The epic is written by Chand Bardai in Pringal language which is a mixture of Bajra and Rajasthani languages. During the reign of Gurjar emperor Prithviraj Chauhan, the Sanskrit language was used but not the Pringal language which has been used by the poet." 
The controversy around the film is because the word Rajput was used at the time of Chand Bardai and not during the rule of King Prithviraj Chauhan. Singh added, "Prithviraj Chauhan's father Someshwar has been connected with the Gujjar caste, and hence the son should himself be a Gurjar."
The leaders from the Rajput community have strongly rejected the claim of Gurjars. They have said that Gurjars were initially 'gauchar', they later converted into Gujjars and then Gurjars. The name comes after the place they had come from – Gujrat, claimed Vijendra Singh Shaktawat, National Spokesperson of Shri Rajput Karni Sena. Directed by Chandraprakash Dwivedi, Prithviraj also stars Sanjay Dutt and Sonu Sood in pivotal roles.
Have something to add to the story? Share it in the comments below.