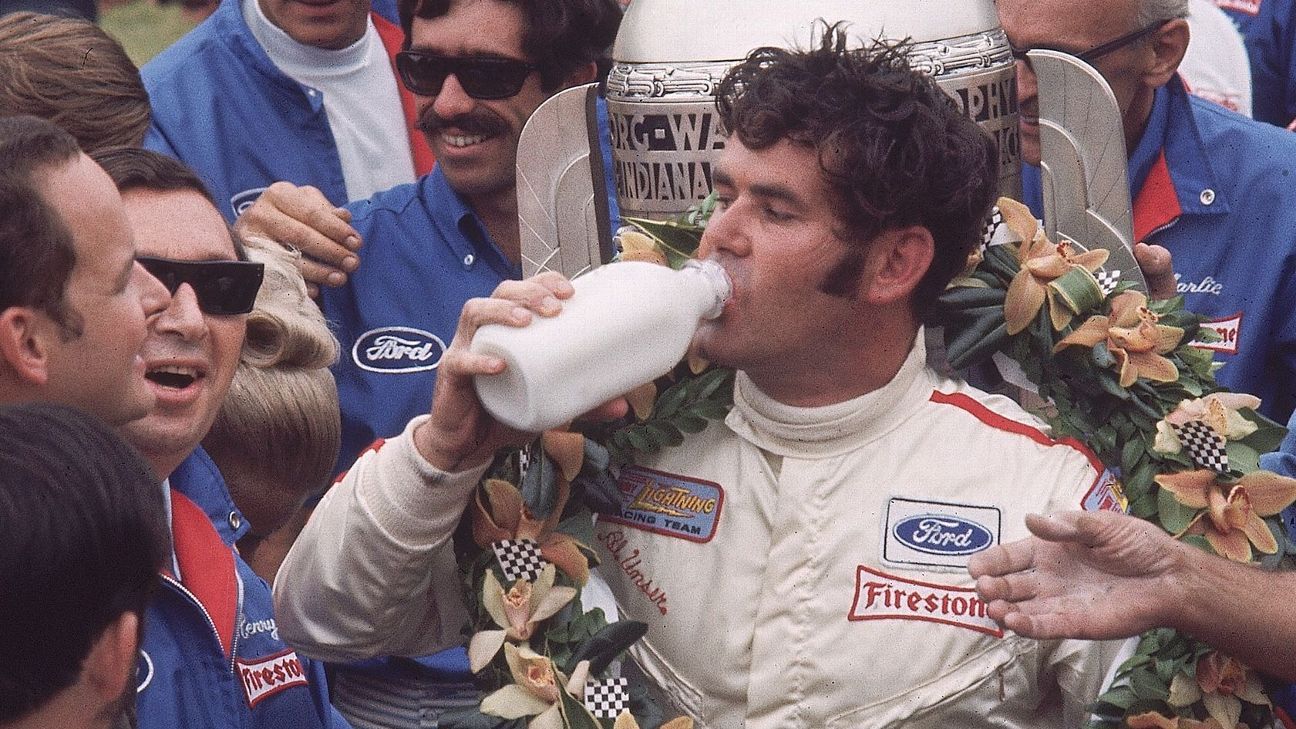 Al Unser Sr., a four-time winner of the Indianapolis 500 and three-time champion in what is now the IndyCar Series, Thursday following a long illness. He was 82.
Indianapolis Motor Speedway said early Friday that Unser died at his home in Chama, New Mexico, with his wife, Susan, by his side. He had been diagnosed with cancer 17 years ago.
In addition to his four Indianapolis 500 wins (1970, '71, '78, '87), his son, Al Unser Jr., won the race twice, making them the only father and son to win the race. Al Sr.'s brother, Bobby, won the 500 three times, making them the only brothers to do so.
Unser retired with 39 wins and season championships in 1970, 1983 and 1985.
The Associated Press contributed to this report.