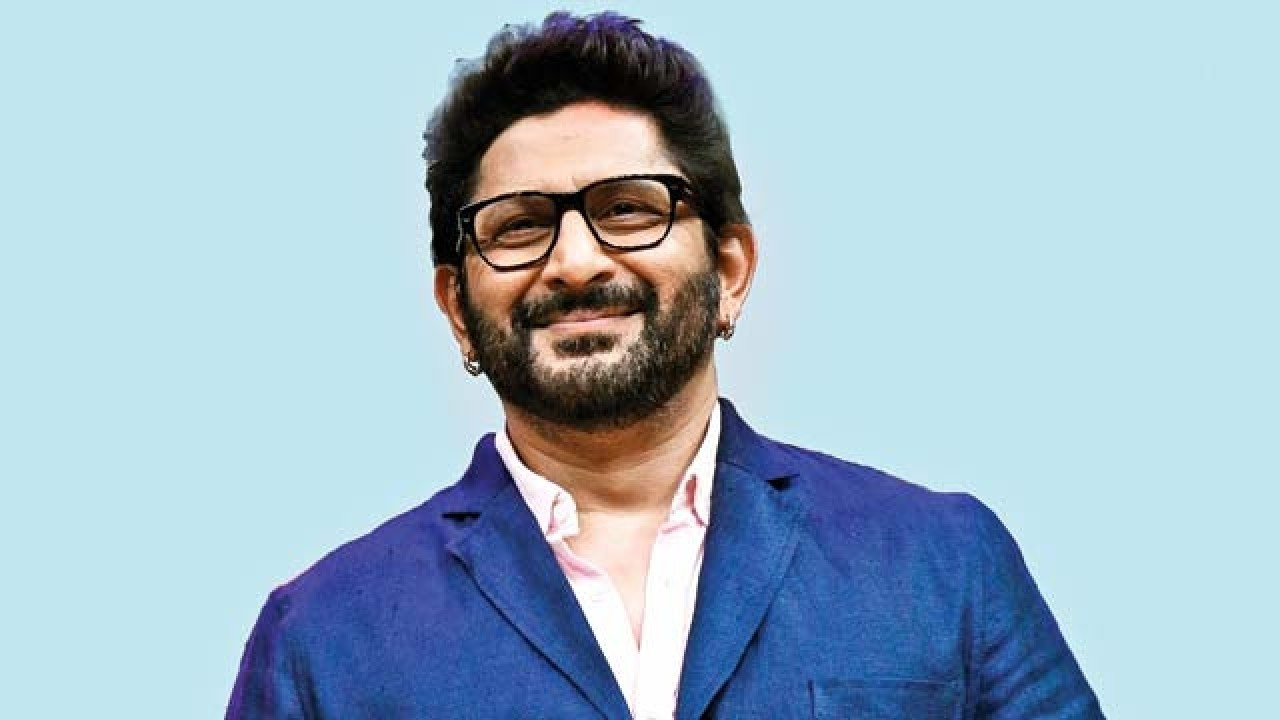 Bollywood actor Arshad Warsi recently completed 25 years in the Indian film industry. However, even after spending more than two decades, the celebrated star shared how he still has to look for work in showbiz. In an interview with Hindustan Times, the Munna Bhai MBBS star relayed how he was sure he wouldn't make it for so long in Bollywood.
Warsi, who began his career in the film industry with the 1996 film Tere Mere Sapne, commented, "I am surprised as well as happy about completing 25 years in Bollywood. Mujhe laga nahi tha ke mein 25 saal tak tik paunga idhar (I didn't think I would be able to make it for 25 years). It used to be so frightening when I used to see all my peers disappear one after the other. I used to think 'ab agala number mera hai' (I'm next)."
The 53-year-old recalled, "I was petrified to make my debut because I had never acted before. I was so scared of doing a film. I tried my best not to do a film. I am one of the rare breeds that tried his best to get out of the film. Because I was so scared of failure". He went on, "I was scared of failing, and then walking around, with everybody saying 'yeh bechara hero banne aaya tha idhar' (he came here to be a hero). From going through a bad phase to working nonstop, I have seen it all. I'm grateful for all the people who had faith in me and continue to have faith in me and the audience. I feel there is going to be another long journey ahead of me."
The Hogi Pyaar Ki Jeet star then commented, "So, (the truth is), I have completed 25 years in the industry, and I'm still looking for a job because that is how the industry is".
Instead of trusting his talent, Warsi shared for a while he thought it was sheer luck he was getting cast in projects. "I was like, 'Oh, people think I am an actor, wow'. So, it has been a surprise element all the time for the longest time," he said. With time, however, he began to understand his prowess. "I know my job. That phase is over where I would be like tukka lag gaya (luck worked out). I definitely have some little talent in me".
Over the years, he has impressed the audience and critics with his performances in projects such as the Munna Bhai series, Ishqiya (2010), the Golmaal franchise, Jolly LLB (2013), Seher (2005) and Asur. And he has a lot of projects lined up.
"I feel grateful for every day that passes. Because if you face reality, one can say, 'I'm getting old', and work can go slow. But it doesn't look like it. I am too busy all of a sudden," he remarked. "I don't take failures or success too seriously. Also, I don't give up very easily. These are the things which have worked for me subconsciously," concluded the actor.
Have something to add to the story? Share it in the comments below.