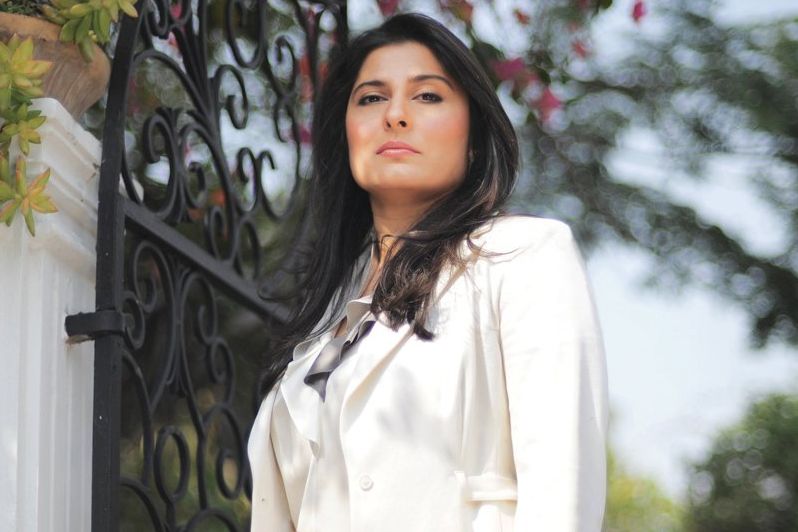 Two-Time Academy Award Winner Sharmeen Obaid-Chinoy was recently awarded by British human rights organisation The People's Portfolio, for "inspiring leadership, [and showing] great courage and compassion for fellow human beings" through her documentaries, stated a press release. 
The organisation is founded by Platon, a lauded British portrait and documentary photographer. It aspires to create a visual language that breaks barriers, expands dignity, fights discrimination, and enlists the public to support human rights around the world.
The celebrated photographer recently sat down with the Oscar-winning filmmaker and spoke about women who are struggling to pave way for themselves and what message would she give them. When asked what does she have to a young girl, who thinks that the people around her don't value her as a human being as much as a boy of the same age? Obaid-Chinoy responded, "I say to her that life is going to be very tough, that you will have to fight, for a place on the dinner table, to even get a piece of bread."
She added, "You are going to have to fight to get an education, you are going to have to fight to be allowed to go out of your house, find a job, you are going to have to fight once you are at your workplace to get fair wages, you are going to then have to fight to get promoted, then you are going to have to fight with your husband when he wants more of your time and he wants you to quit your job, then you are going to have to fight for your children, but eventually once you get there, you will have to fight for other women."
She then added, "My message to any young woman who is trying to achieve her dreams, who is trying to fight through a patriarchal system or who is just trying to exist today: Be free, choose freedom."
Have something to add to the story? Share it in the comments below.