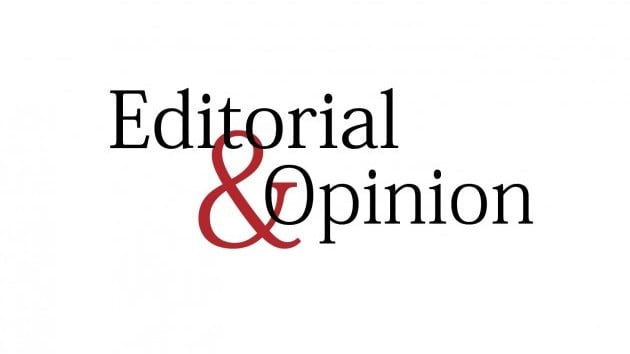 Climate action activists around the world staged protests in public and online over the weekend as the world's leaders gathered in New York for the UN General Assembly session. Apart from the broader demand for urgent climate change mitigating actions, a much more specific demand appeared to be gathering more steam — pushing rich countries to pay for the impact of global warming in poor countries. We in Pakistan are all too familiar with this — environmental experts are in unanimous agreement that climate change is behind the massive floods this year and extreme temperatures, drought and floods in the recent past are climate change.
In fact, many protesters made direct references to the situation in Pakistan. In New York, over 2,000 people protested at Foley Square — a popular protest venue in Manhattan — and moved towards the bastion of unbridled capitalism that is Wall Street. Protesters demanded compensation for countries like Pakistan in the form of support for rebuilding homes, infrastructure, and livelihoods that have been thrown into disarray because of climate disasters. Some protesters also singled out the fossil fuel industry and its political backers — or pawns — in rich countries. Some of them also focused on the role of international financial institutions, specifically the World Bank. This global lender is currently headed by David Malpass, a Trump lackey — in practice, the US alone decides who will head the bank — whose questionable qualifications as an economist, ties to far-right news media; and history of opposing, or at least ignoring, the need for climate action does not bode well for the world.
Former US vice president Al Gore — now a leading climate action activist — has actually called on President Joe Biden to replace Malpass, who he called a "climate denier", as he criticised the bank's nonsensical lending practices, including charging poor countries "interest three times higher than what the US" would pay for similar climate change mitigation projects. US Special Presidential Envoy for Climate John Kerry has also hinted that he and other leading climate officials in the administration want major changes at the international financial institutions to enhance their focus on climate change.
However, even with the Biden administration's increased focus on climate change, the US and most other wealthy nations have all but disregarded calls for them to discuss and somehow take responsibility for loss and damage compensation at COP27 in Egypt in November. The obstinacy is still striking, considering that severe climate change impact is now even being felt in developed nations, including Canada, the US, the UK and countries in Western Europe, as record temperatures and associated wildfires wreaked havoc over the summer.
Published in The Express Tribune, September 27th, 2022.
Like Opinion & Editorial on Facebook, follow @ETOpEd on Twitter to receive all updates on all our daily pieces.