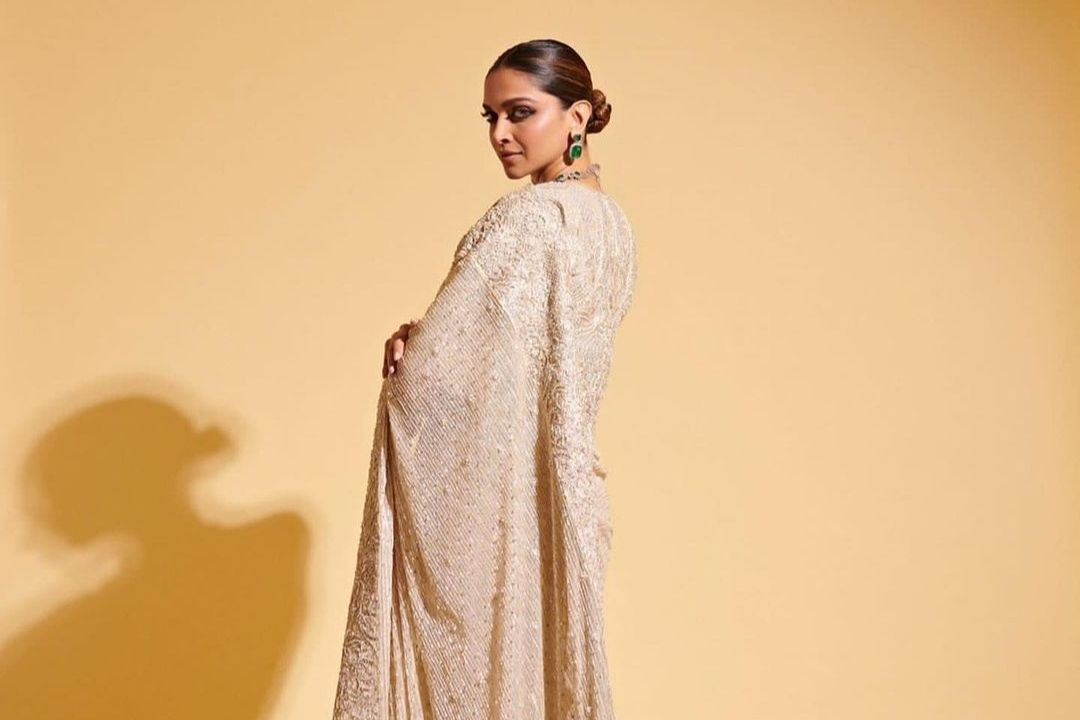 If there's one thing for sure, it's that Bollywood loves Pakistani designer Faraz Manan. After dressing the likes of Shah Rukh Khan, Priyanka Chopra and Kareena Kapoor, Manan has another notch in his belt, with superstar Deepika Padukone donning a fully-embellished off-white outfit by the designer.
The Piku star took to her social media stories to share a picture of herself in the regal creation. Pairing the light-coloured outfit with bold, heavily lined eyes and a slick bun, Padukone accessorised with a pair of gorgeous emerald earrings.
Details of the actor's look were shared by her stylist Shaleena Nathani, where she credited the A-list designer. Manan also took to his Instagram to share a picture of the Bajirao Mastani actor in his design, writing, "The beautiful Deepika Padukone in Faraz Manan."
Recently, SRK was also seen in a Diwali ad for a chocolate company dressed in an outfit by Manan. The actor wore a cream-coloured kurta-pajama combo, paired with a matching embellished sherwani.
Manan shared a picture of the My Name is Khan actor from the campaign on his story, confirming that the outfit is his creation. "Yes. SRK in Faraz Manan," wrote the designer.
The fashion maestro has also dressed Jaqueline Fernandez and the late Sridevi. Serving as Manan's brand ambassador, Kareena Kapoor Khan has helped him become a household name in Bollywood.
On the similarities between India and Pakistan in terms of fashion, Manan explained in an interview with Elle, "Both countries are very similar culturally, but the unique point about the women in Pakistan is their classic, conservative approach, whereas in India, the audience is more experimental, and bold in their use of colour and cuts."
On how he managed to cross over into India, the designer shared, "I actually started working with Karisma Kapoor a few years ago. After a while, I naturally started working with Kareena," He continued, "Kareena and I bond over our traditions, family values and love for food. I recall when we did our very first shoot together in Jaipur, we were both scheduled to leave for home the very next day. Just before boarding, we both realised that we wanted to stay back for another day, relax and indulge in Rajasthani food. So we did. And that's how we became friends."