KARACHI:

Bridal dresses, specifically for our desi brides-to-be, require painstaking attention to detail, even if most of them typically opt for crimson ghararas with gold or silver embellishments. These long-processed joras involve big decisions, such as which kind of handwork to go for (zardozi, marodi, dabka, tilla or gota?) and what designs to embroider onto the kameez. And why not? After all, a bridal is forever and ever.
Since Bakhtawar Bhutto Zardari tied the knot last Friday, we are in awe of her ivory-gold bridal from Warda Saleem, which shone brightly against the groom's regal ivory sherwani. After the main event, a reception was held on Saturday at Bilawal House Karachi, where the bride was seen in a rather traditional dress, earning praises for promoting local craftsmen.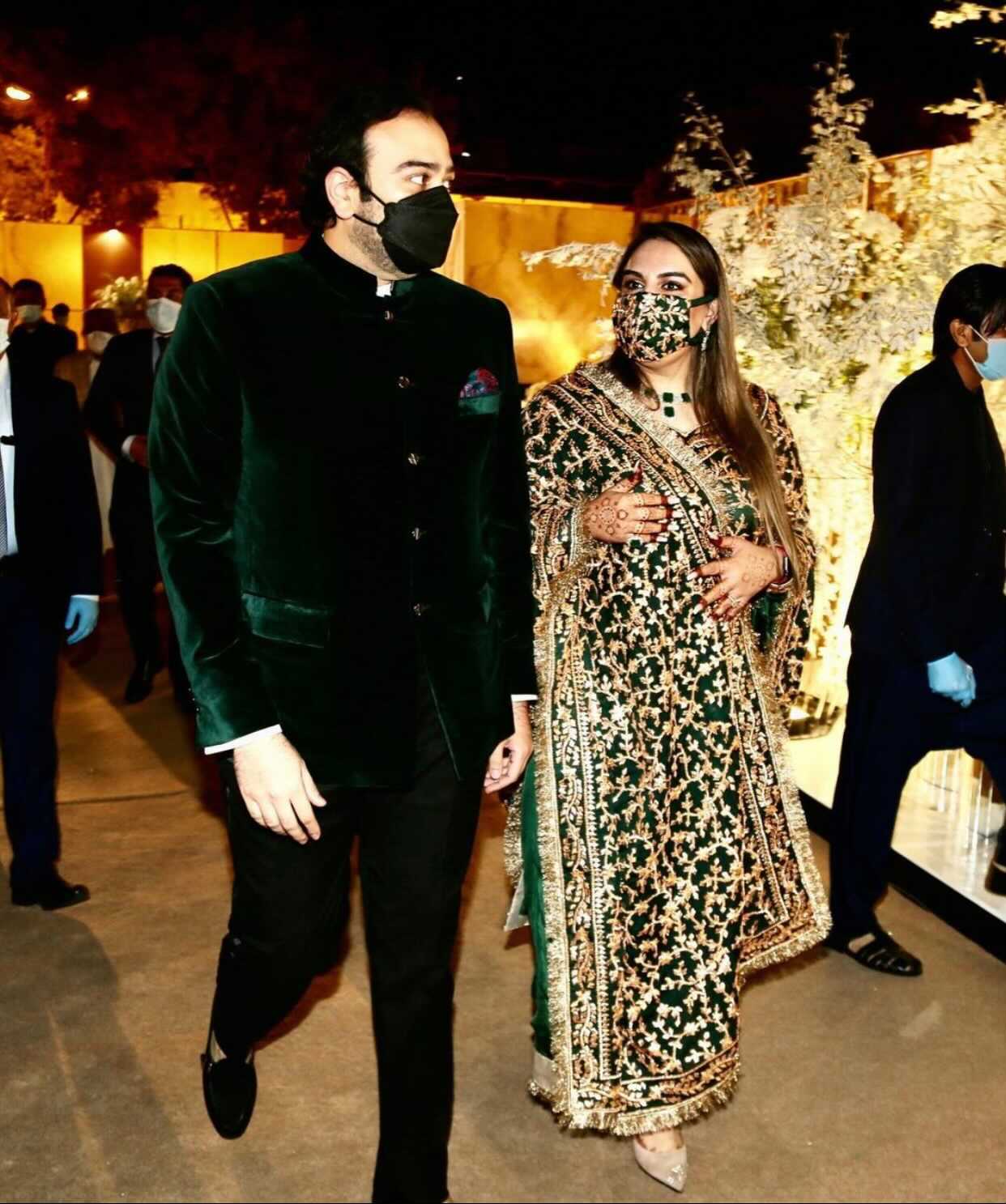 A high-profile bride like Bakhtawar took an unexpected turn with her reception dress: a deep emerald green raw silk kurta-shalwar covered in traditional gota work, zardozi and lappa. Whereas, Mahmood Choudhry was seen sporting velvet.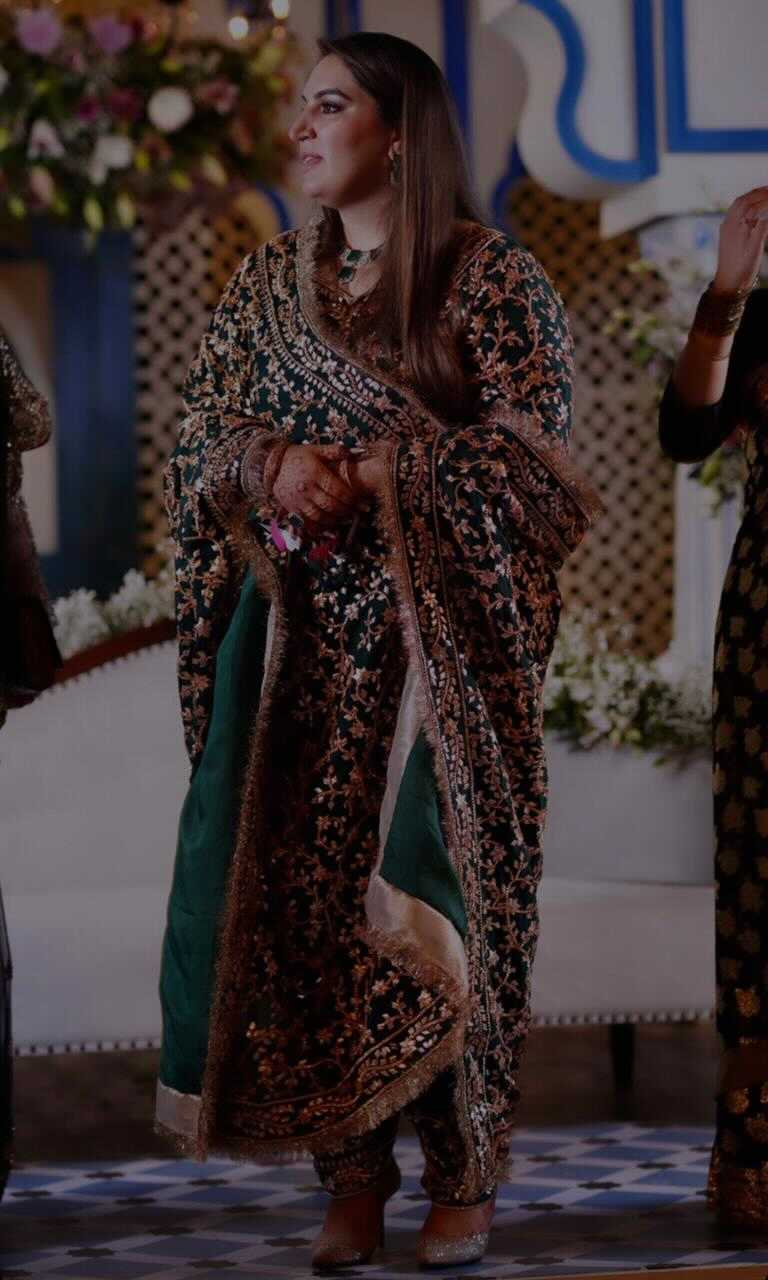 Bakhtawar's outfit was by a budding designer from Lahore named Haris Ahmed, who shared the details of his masterpiece on social media. Needless to say, he was ecstatic about designing for the "most elegant couple" of Pakistan. "We are privileged to design this traditional shalwar kameez for Bakhtawar Bhutto-Zardari, daughter of former President Mr Asif Ali Zardari and late Benazir Bhutto, on her reception day at Bilawal House," wrote the couturier.
He added, "An ethereal and breathtaking; a simply stunning look; the creation of master piece, harmoniously blending ace craftsmanship with the utmost design and precision to create looks that are the epitome of elegance and truly timeless in appeal."
Ahmed concluded, "Our team has worked over 800 development hours to bring this precious masterpiece, defined by the finest quality of hand-woven couture produced by zardozi (the art of gold sewing) layered with the sucha gota (real gota). Intricate twist of glistening threads accentuates the design and reflects creativity that reinvents the traditional aesthetic."
Bakhtawar, in order to support the designer, re-shared his post too. "Even prouder to represent and wear beautiful traditional gota work by the most talented artisans.
Other than her statement emerald dress, the youngster carried a shimmering gold speckle ensemble on her nikkah, stunning all those present and following her nuptials on social media in an embellished champagne floor-length lehenga, complimented by stone-coloured clutch, diamond and emerald jewellery and sleek hair. It was a Wardah Saleem ensemble, which Bakhtawar chose with the motive of helping the fellow Sindhi designer's fashion brand.
The wedding events were attended by PPP members and other political figures too. The performances of folk artists in the event also added to the excitement.