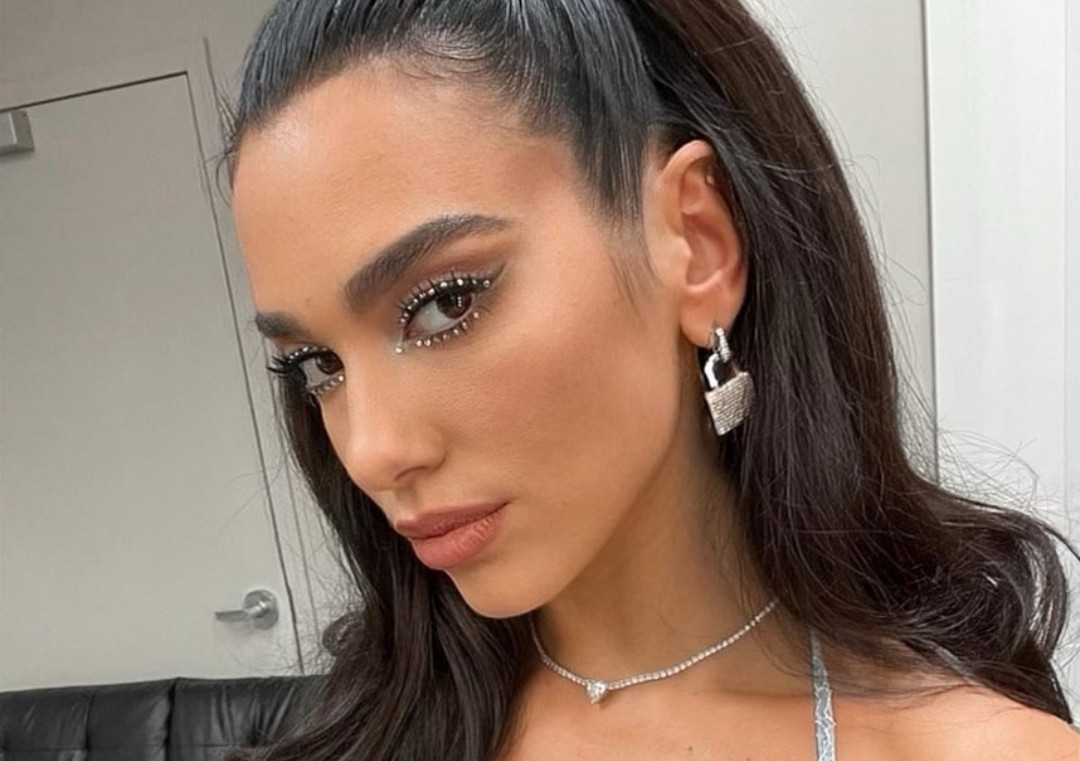 If there's one eye makeup trend that has taken the fashion world by storm, it is the addition of crystals. Blame it on the Euphoria craze, with the TV series popularising OTT makeup in vivid colours with quirky additions, or simply on people being bored of the same old basic cat-eye look, the crystal eyeliner trend is everywhere! Rhinestones and pearls are all the rage, and if you're looking for ways to incorporate the fun eye trend into your look on your next night out, rest assured, we've got you covered. Get ready to make a statement with these five fabulous makeup looks filled with sparkle that are guaranteed to be the biggest hit of your Instagram career! 
1. Crystal-rimmed cat eye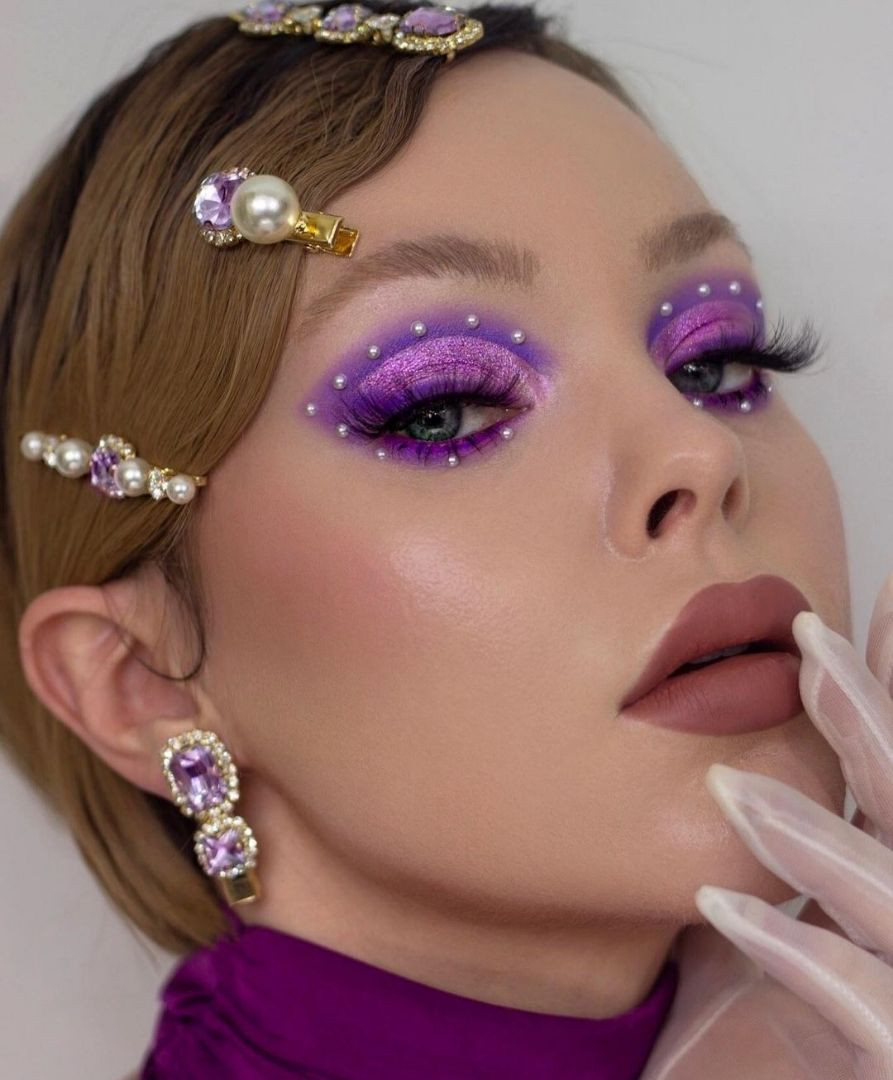 Photo credit: beatsbylizzie/Instagram
When it comes to crystal eyeliner, this look is definitely the first that comes to mind. Popularised by actor Alexa Demie, who plays Maddy on Euphoria, this look is rather simple to achieve. All you have to do is lay down a base eyeshadow all over your upper and lower lid, making sure you follow the shape of your eye for the perfect catty look. If you are new to the trend, you can opt for a relatively muted shade, and if you're feeling playful, reach for the bold colours! Line the edge of the shadow with crystals of your choosing and you're good to go! 
2. The droplet look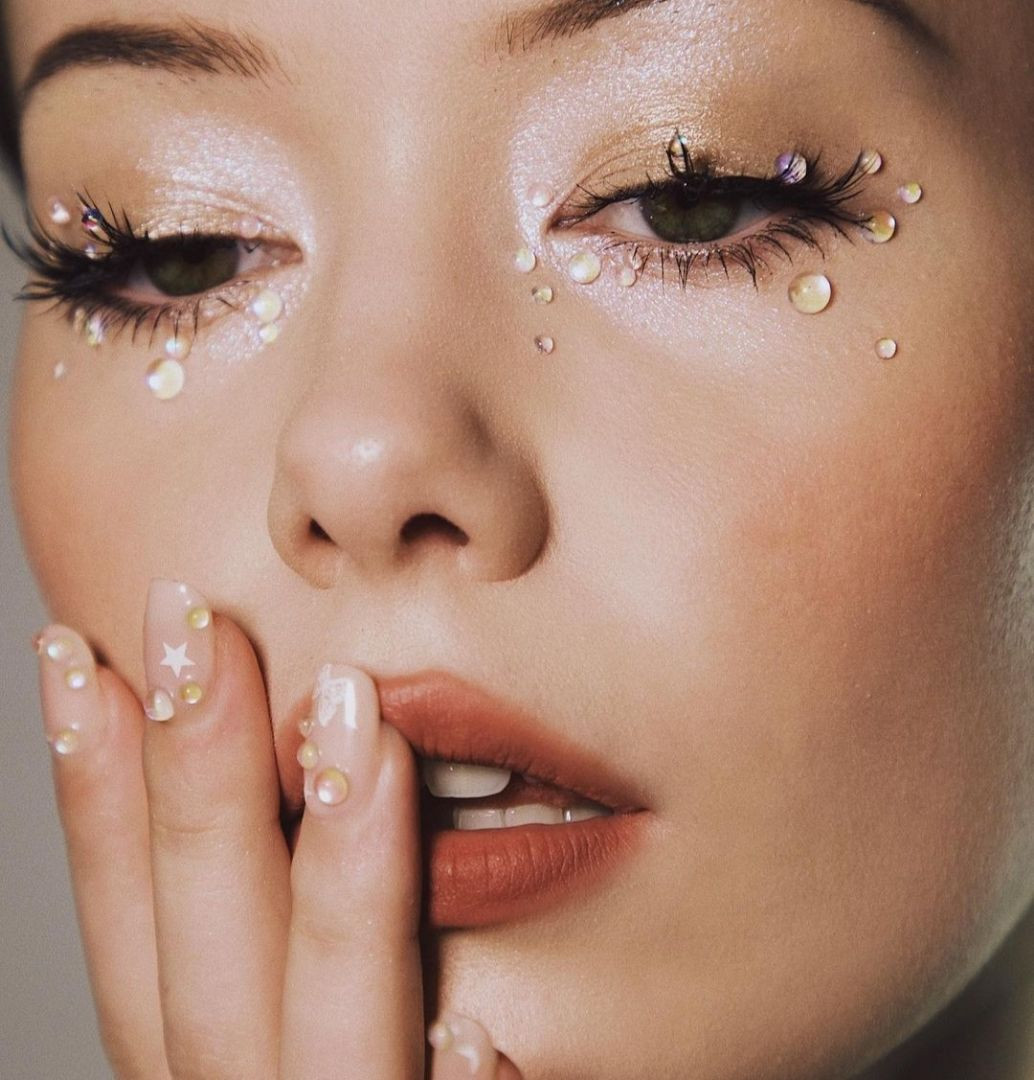 Photo credit: tatianaroseart/Instagram
This gorgeous makeup look is a great way to make a statement without being too loud. Lay down a nude shadow and go over it with some soft gold shimmer for the perfect light-catching look. Add a contrasting silver highlight to the corners of your eyes, laying down clear crystals along your waterline and in the inner and outer corners of your eye for a gorgeous clean vibe. Add a pair of fluttery eyelashes and a swish of mascara and you're ready to turn heads with your understated but oh-so-chic look!
3. Contrasting colours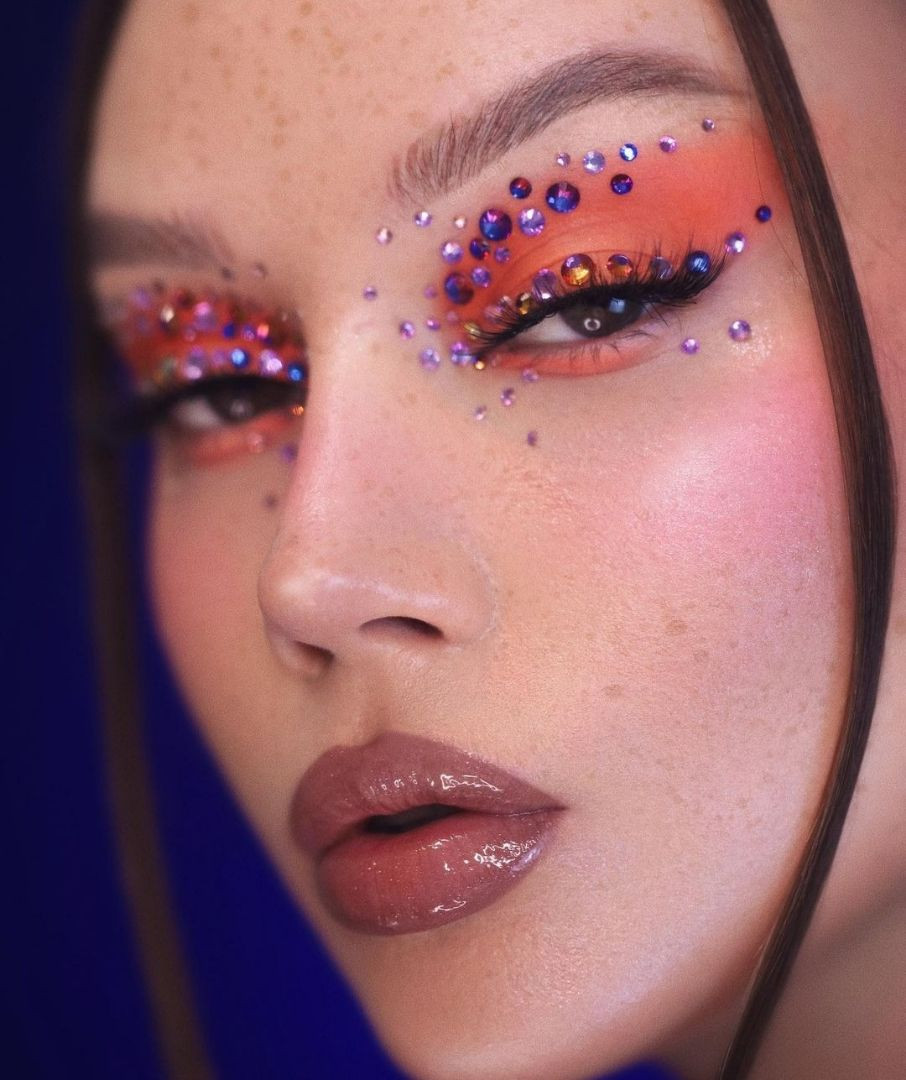 Photo credit: olgadann/Instagram
A great way to elevate a crystal eye look is by opting for contrasting eyeshadow shades and crystals. If you're going for a bright orange eyeshadow, reach for purple crystals. Purple and orange are on opposite sides of the colour wheel and are bound to give you a look that is attention-grabbing. A little colour theory goes a long way when it comes to makeup, and if you're unsure of what colours to pair together, just Google an image of a colour wheel to aid you in all your makeup adventures!
4. Embracing ombre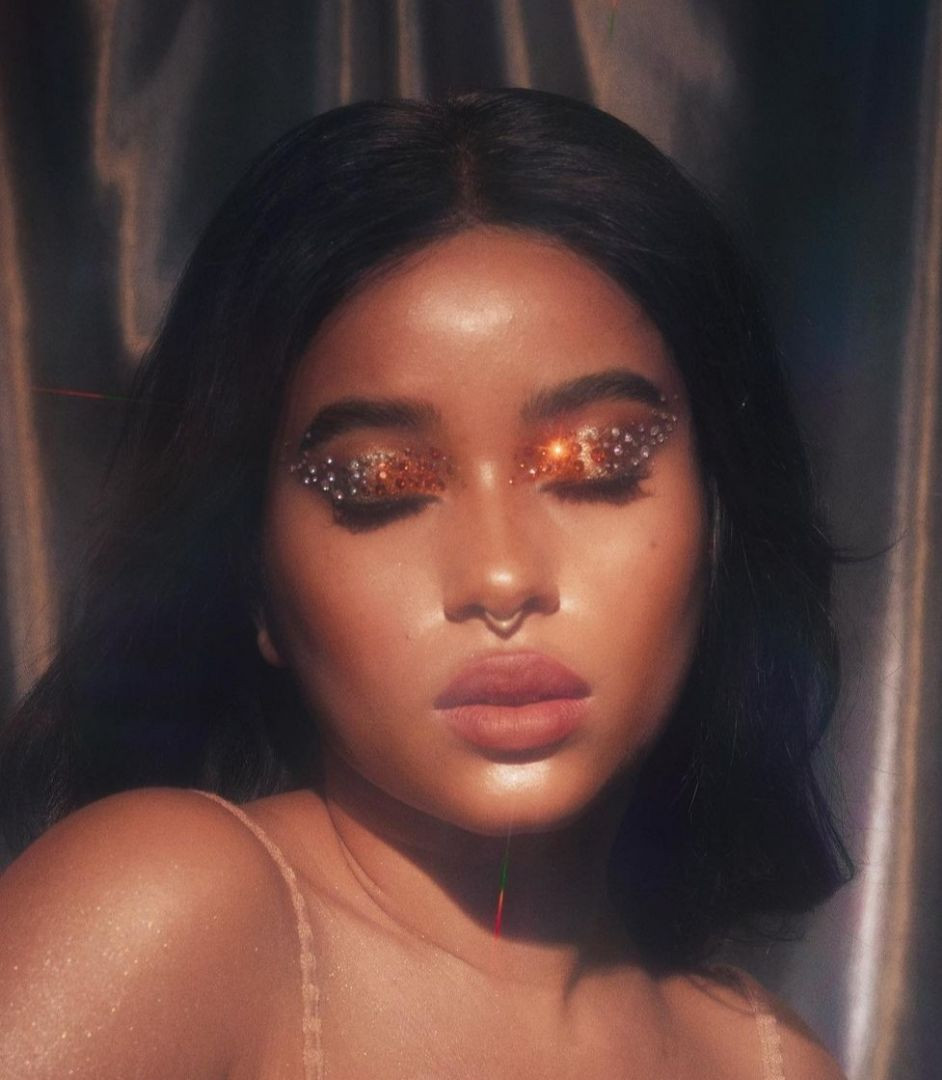 Photo credit: kali.ledger/Instagram
We're all familiar with ombre eyeshadow looks, but a great way to take your makeup to the next level is by adding a layer of crystals over the shadow to match the gradient underneath. The world is your oyster when it comes to colour options, with an endless possibility of colour combinations at your disposal. Go for contrasting colours or complementary ones, this look is guaranteed to be a hit! 
5. Get creative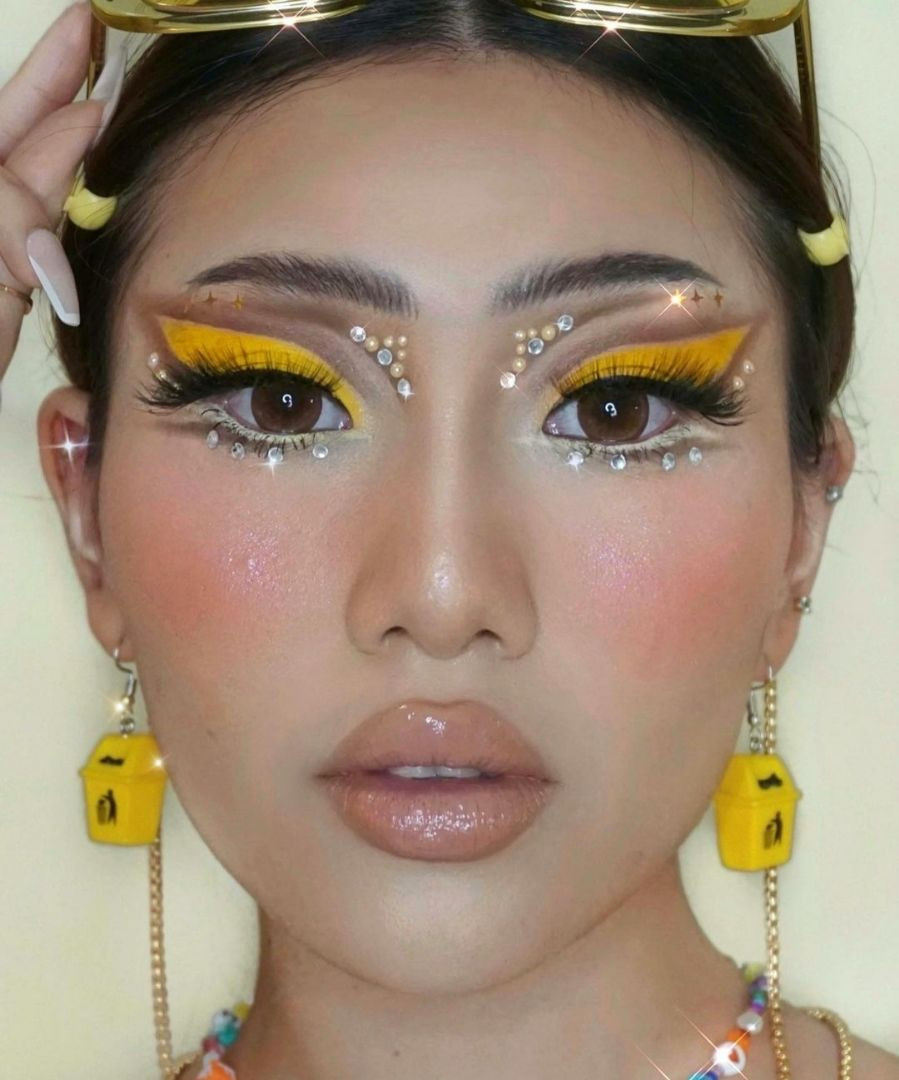 Photo credit: serenaaide/Instagram
The best part about this makeup trend is that there are absolutely no rules or one way to do it right! Make your eyes your canvas and get creative! Draw on different shapes and patterns with whatever colours you please and accentuate the look with crystals of whatever shape, size or texture you please. Let your inner artist shine and play around with this look, just make sure to have fun with it and you're good to go!