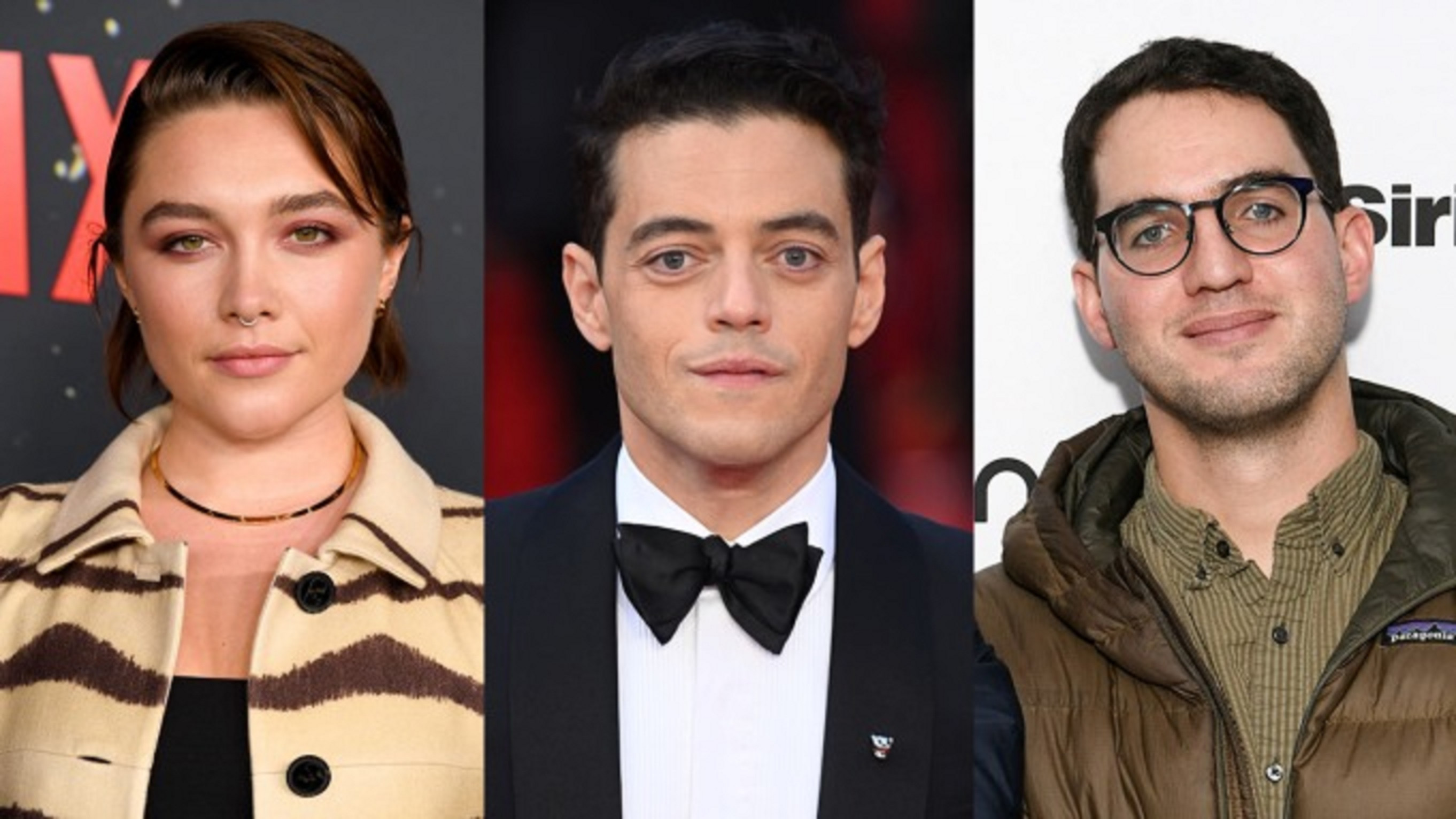 Christopher Nolan's biopic Oppenheimer grows its star-studded ensemble with Oscar-winner Rami Malek, Oscar nominee Florence Pugh and Uncut Gems director Benny Safdie joining the famous Robert Downey Jr, Matt Damon, Cillian Murphy and Emily Blunt, as per The Hollywood Reporter.
Lately, adult dramas haven't been the favourite at the box office – even films with famous actors such as Will Smith's King Richard or Damon's The Last Duel. Oppenheimer's storyline revolves around the development of an atomic bomb, making it a commercial adult drama.
A huge artistic and financial risk for Nolan and Universal Studios, the latter has called the movie an "epic thriller that thrusts audiences into the pulse-pounding paradox of the enigmatic man who must risk destroying the world in order to save it."
The film carries a $100 million budget, and despite the disappointing numbers, the hope is not lost with Nolan. Known for creating blockbusters, the director has a fair sense of what the audience demands. With terrific thrillers like Inception and World War II Epics like Dunkirk, he probably knows the best about timings and audience.
However, Dunkirk wasn't exactly as brutally real as Oppenheimer will be. It had an uplifting ending instead of the potential armageddon wrought by Robert Oppenheimer and the company's discovery of a way to turn nuclear reactions into a devastating weapon.
The cast additions bring forth a list of commendable accolades along with them. Briefly, Malek recently starred as the villain in the James Bond sequel No Time to Die, Pugh picked up the baton from Scarlett Johansson in Marvel's Black Widow, and Safdie had a supporting role in Paul Thomas Anderson's Licorice Pizza.
Oppenheimer is based on the Pulitzer Prize-winning novel American Prometheus: The Triumph and Tragedy of J Robert Oppenheimer by Kai Bird and Martin J Sherwin. Malek playing a scientist will star alongside Murphy as Oppenheimer himself, while Pugh will appear as a communist party member indulged in a love affair with Oppenheimer, and Safdie will star as Edward Teller, a physicist involved in the Manhattan Project. 
Have something to add to the story? Share it in the comments below.