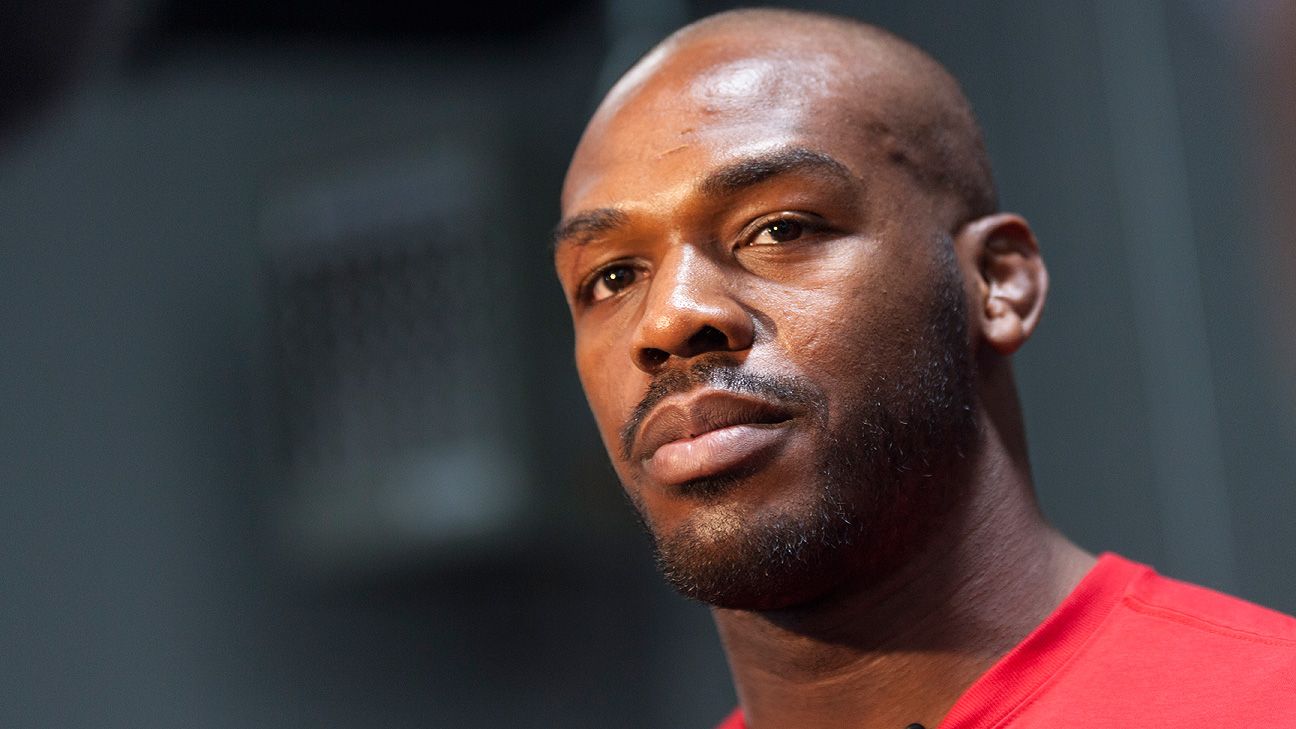 Former UFC champion Jon Jones has taken a plea deal in his domestic battery case in Nevada and will serve no jail time, according to online court records.
Jones pleaded nolo contendere to a lesser charge, misdemeanor destroying the property of another, in Las Vegas Justice Court on Tuesday, stemming from a Sept. 24 incident at a Las Vegas Strip resort. Jones must stay out of trouble, pay $750 restitution to the victim and attend anger management counseling, the records stated.
Jones originally was charged with felony tampering with a vehicle and misdemeanor domestic battery. The domestic battery charge was dropped, and Jones pleaded nolo contendere to destroying the property of another, a lesser charge. Nolo contendere is a plea where a defendant accepts a conviction, but does not admit guilt.
Jones was arrested by Las Vegas Metropolitan Police Department officers in the early morning hours of Sept. 24, per the arrest report. When he was taken into custody, Jones "became irate and smashed his head onto the front hood" of a police vehicle, causing a medium-sized dent and paint chipping, according to the report. That led to the initial felony charge of injuring or tampering with a vehicle.
The police were called by a security guard at Caesars Palace Las Vegas Hotel and Casino who encountered a crying woman inside the hotel. The woman told the security guard she was afraid to go back to her room and was taken to the security office. The woman told police that Jones was a "little" physical with her, touching the back of her head and pulling her hair. She said Jones didn't hit her, though officers saw blood on the women's clothing and a bump on her lip with dried blood. The woman said her lips were very dry. Police also observed blood on the bed sheets inside the hotel room, according to the report.
Jones told police that he never touched the woman and had a hard time remembering some points of the night, the report stated.
Jones, 34, has had several run-ins with the law and outside-the-cage issues, including multiple DUIs and a felony hit-and-run in 2015. Jones has also failed two drug tests during his MMA career.
Jones, who has never truly been beaten in the cage, is a former longtime light heavyweight champion. He is in the process of moving up to heavyweight to challenge for that division's title next year. He has not fought since February 2020.