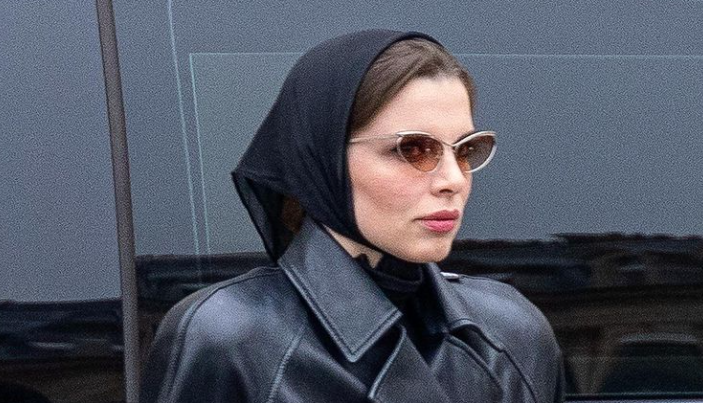 Vogue France recently came under fire for what is being deemed hypocritical behaviour after the publication praised the style choices of a model wearing a headscarf, despite France's ban on the hijab, which has had a massive impact on Muslim women across the nation.
The praise was aimed at model Julia Fox in an Instagram caption on the magazine's official page. The caption read, "Yes to the headscarf!" underneath a picture of Fox sporting a black headscarf and sunglasses. The caption was later edited to remove the reference to the head covering.
Vogue's post came just days after the French senate voted to prohibit athletes from donning the hijab during sporting events. An amendment proposed by the right-wing Les Republicains political party also stated that "headscarves undermine French values and jeopardise athlete safety".
The amendment has been voted against by the French government, but the French Football Federation already prohibits athletes from wearing the hijab during events and matches it organises.
Last year's "Strengthening the Republic's Principles" bill, which prohibits girls under the age of 18 from wearing the hijab in public places, sparked the "Hands off my Hijab" campaign spearheaded by Muslim women in the country and beyond.
On Vogue's hypocrisy, a Twitter user wrote alongside a picture of Kim Kardashian's Met Gala look in which she was covered head to toe in black, as well as a picture of Kanye West and Julia Fox, "Banning hijabs in France but it's okay for Vogue France to call this get up by KanyeWest Haute Couture? Same with Kim Kardashian – 'high-end fashion' for the Met Gala?" They added, "Hypocrisy at its finest. It's just not ok to police Women's bodies in what they can/cannot wear," along with a hashtag that read "Let Us Play" expressing solidarity with Muslim athletes.
Another expressed their anger in a tweet reading, "Wow. So a white woman wearing a headscarf for fashion gets 'Yes to the headscarf' but a Muslim woman wearing a headscarf for her beliefs gets discrimination and a ban. Great job France, leading the way in Islamophobia."
On the way the magazine backtracked on the caption, another user tweeted, "The audacity of Vogue France to say yes to the headscarf! And then change the IG caption after being called out…They're trying to give us hallucinations."
Another tweet read, "Vogue France out here celebrating a headscarf on Julia Fox while all Muslim girls and women in France are on the verge of being banned from sports, and racialised Muslim women continue to be targeted for choosing to wear hijab."
Elaborating on the post's "ignorant" nature, a user wrote, "This is a frustratingly tone-deaf take that is ignorant to the fact that Muslim women have been banned from wearing their hijabs in work, sports and beyond in France."