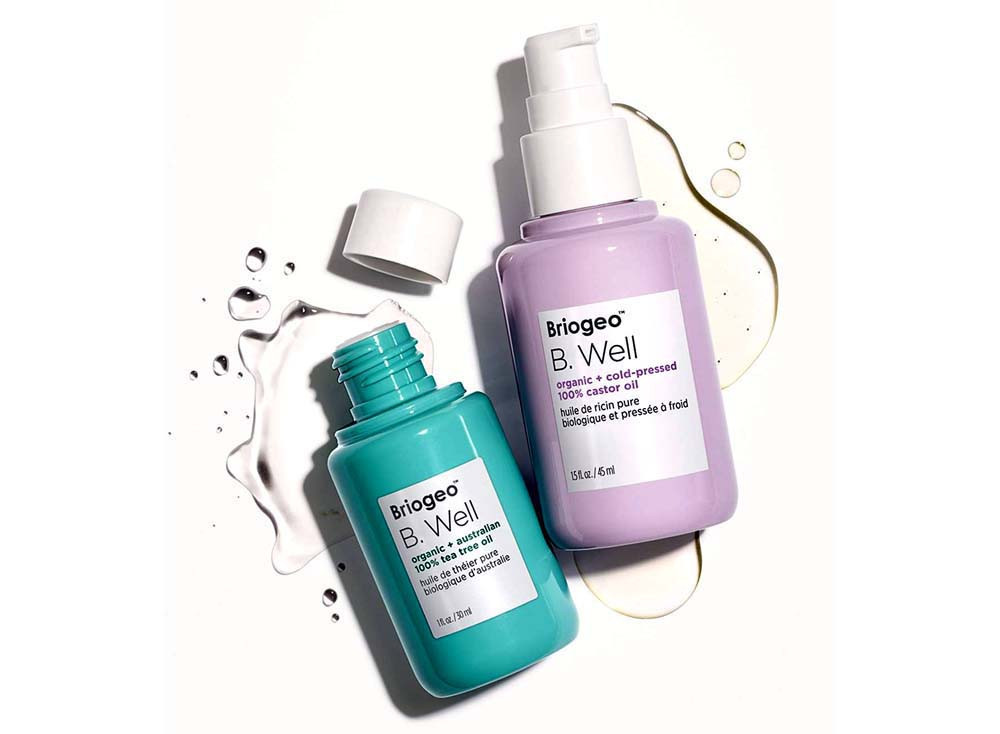 Always dreamt of long, luscious and shiny hair? So far you've used a nourishing shampoo, slathered on coconut oil treatments, and even dabbled in hair growth supplements but to no avail? Sometimes, no matter what you do, it just seems like your hair will not grow after that horrible cut. But worry no more, turns out, hair growth oil could be your answer.
Oiling your hair can boost hair growth, shine, smoothness and general health of the hair, combatting problems like split ends and dandruff among other things. Though each specific oil functions differently, some encourage regrowth, some enhance thickness, they all generally nourish the scalp in a way that stimulates hair follicles. At the very least, hair growth oils will leave your strands silkier and stronger.
Going back to basics with simple hair oil can bring your tresses back to life and repair damaged ends. Here is a list of the best hair growth serums, masks and oils to get your hair's lost glory back.
Ordinary's Multi-Peptide Serum for Hair Density
You love The Ordinary for its skincare gems, but it turns out the brand makes pretty amazing hair products too. This Multi-Peptide Serum is filled with ingredients that target stem cells to make hair look fuller and more voluminous. The ultra-lightweight formula uses a winning combination of antioxidants, biotin, menthol, salicylic acid, vitamins, and minerals which work together to stimulate hair growth, remove dead skin cells, and leave the tresses looking thicker, denser, and fuller over time. Fans of this serum have reported that not only does it promote growth and denser-looking hair, but many have also commented on how it helps to treat a dry and flaky scalp.
Briogeo's B. Well Organic + Cold-Pressed 100% Castor Oil
Castor oil has been a folk cure for a long time as a laxative or way to induce labour, but it also works wonders for hair, skin and nails. When used on hair, it helps strengthen and soften strands. Not all castor oil is created equal or up to Briogeo's beauty standards. This castor oil was cold-pressed in order to preserve the harvested seeds' nutrients. So rest assured that your hair is getting high-grade, pure and potent nutrients that will help lock in moisture for a happy scalp to stimulate hair growth.
Olaplex's No. 7 Bonding Oil
You're looking at one of the best bonding oils in the game. This popular pick pieces your broken hair bonds back together. Hair bonds weaken for several reasons such as chemically-processed treatments, colour-treated damage, excessive brittleness and so on and this oil gets to the root of the issues. This restorative yet lightweight formula features ingredients that help repair broken bonds in strands to prevent further damage and breakage so you can nurse your hair back to its best state. It's also made with fermented green tea oil, which acts as an essential dose of nutrition for your hair. Plus, it protects the hair from future heat styling up to 450 degrees.
Kiehl's Magic Elixir
The secret behind this magic hair treatment, a powerful blend of rosemary, avocado, and safflower oils. Packed with Vitamin E and Omega-6 fatty acids, this formula helps tame flyaways and repair damaged ends. Apply it to your scalp directly using the easy dispensing tip. This lightweight scalp and hair oil immediately help the scalp and hair feel moisturised, improve hair's manageability and provide a natural shine. Use once or twice a week for best results.
Kerastase's Initialiste Scalp & Hair Serum
When you're on a mission to grow your hair, you have to show some love to your scalp, too. This treads the line between a serum and oil and will cover your hair's bases from root to tip. As soon as you apply it, your scalp will feel stimulated and soothed. This restorative oil works to keep your hair fibres intact, which in turn will provide you with a noticeable improvement in texture and length. Apply one to two pumps onto wet or dry hair to smooth and nourish locks. The formula contains argan oil, an oil that has been shown to promote hair growth in some studies.
OUAI Hair Oil
Created by celebrity hairstylist extraordinaire Jen Atkin, this lightweight oil can be applied to wet or dry hair. This oil has it all. Smoothes frizz, seals split ends and adds a bit of high shine and gloss to finished hairstyles. Borage oils also protect hair from heat damage and protect your colour. It also doubles as a subtle hair perfume with notes of gardenia, violet, ylang-ylang, and white musk. Use one or two pumps and apply from midshaft to ends to smooth down any wayward strands and leave behind a gorgeous glossy sheen.



Source link