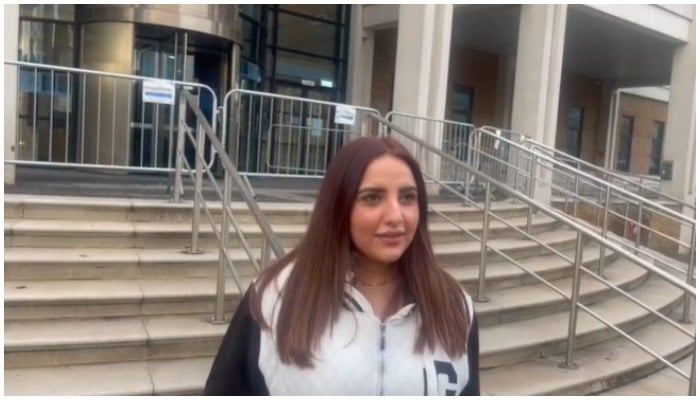 Tik Tok star Hareem Shah, who has lately been making a lot of headlines in Pakistani media for her alleged involvement in a money-laundering case, met MQM's founder Altaf Hussain outside of the Kingston-upon-Thames crown court in London on Wednesday.
Speaking to Geo News, Shah said that she was taking a "random stroll" outside of the court when she spotted reporters of Pakistani media outlets gathered outside the court. 
"When they told me that Altaf Hussain was inside the court for his hearing, my friend and I went inside the court to witness the hearing," she said. "I felt very good because I was allowed inside without any troubles. I appreciate the rules and regulations of the United Kingdom."
Expressing happiness over the arrival of Shah to meet him, Hussain prayed to God to "ease her difficulties."
"Altaf Hussain is a respected elder for me, and his prayers mean a lot," she told Geo News. "I also pray for his acquittal [in the hate-speech trial]."
More to follow.