Saboor Aly recently made headlines after she tied the knot with fellow actor Ali Ansari in a beautiful daytime ceremony, dressed in a gold gharara-kameez combo. Following in the footsteps of sister Sajal, who donned red on her Nikkah and paid tribute to her mother via her bridal look, Saboor paid homage to her late mother via her wedding outfit, wearing a similar gold number as her mother on her big day. 
Much like her mother, Saboor went for a classic look, complete with a jhoomar, teeka, maala and choker. The bride's outfits also incorporated similar green and red accents at the border. The Parizaad actor went for a soft pink lip to top off the look.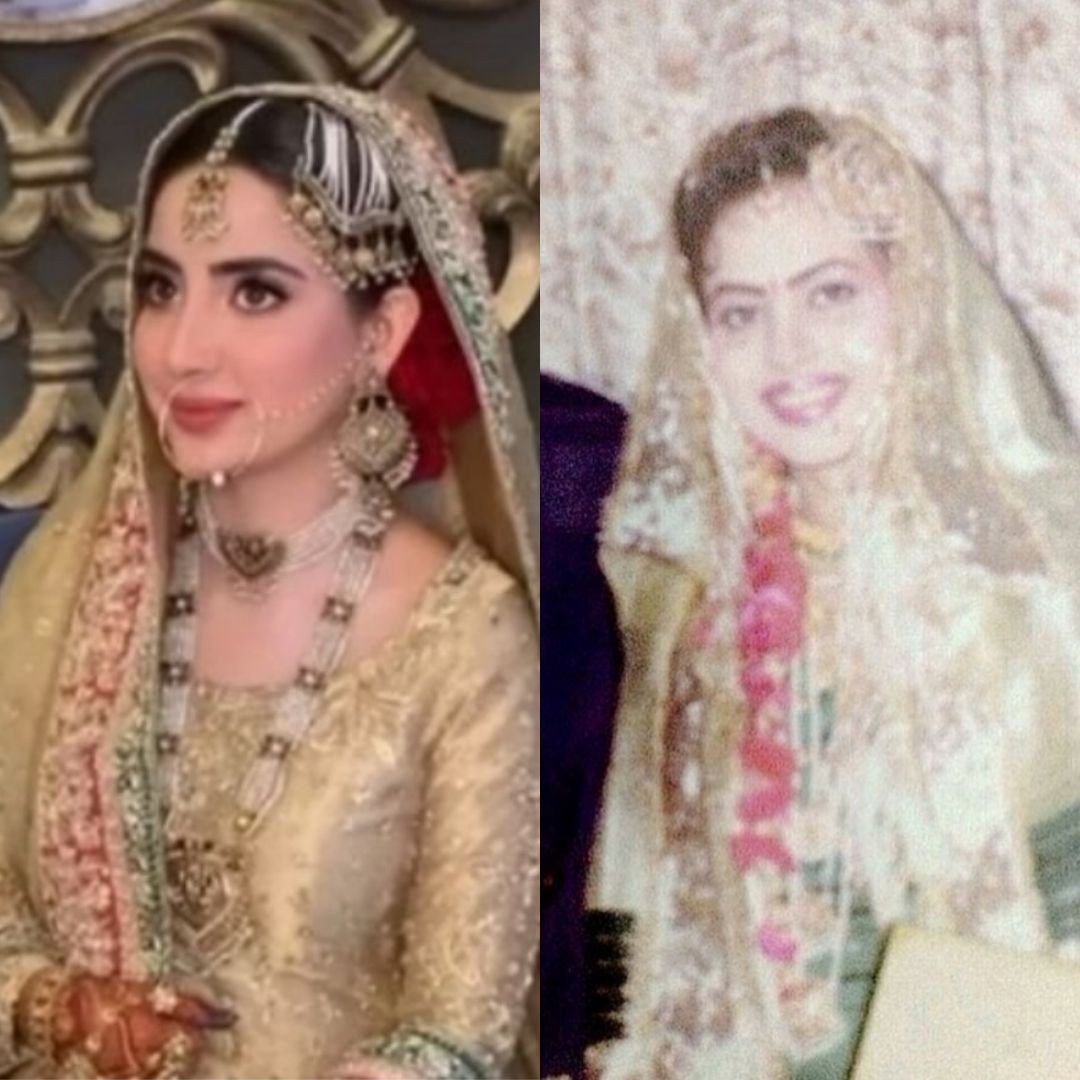 On the other hand, Sajal, who tied the knot with actor Ahad Raza Mir in 2020, styled her hair in a similar way to her mothers, curling her edges over the side of her forehead. The actor also went for a delicate teeka and soft makeup, similar to her mother's wedding look.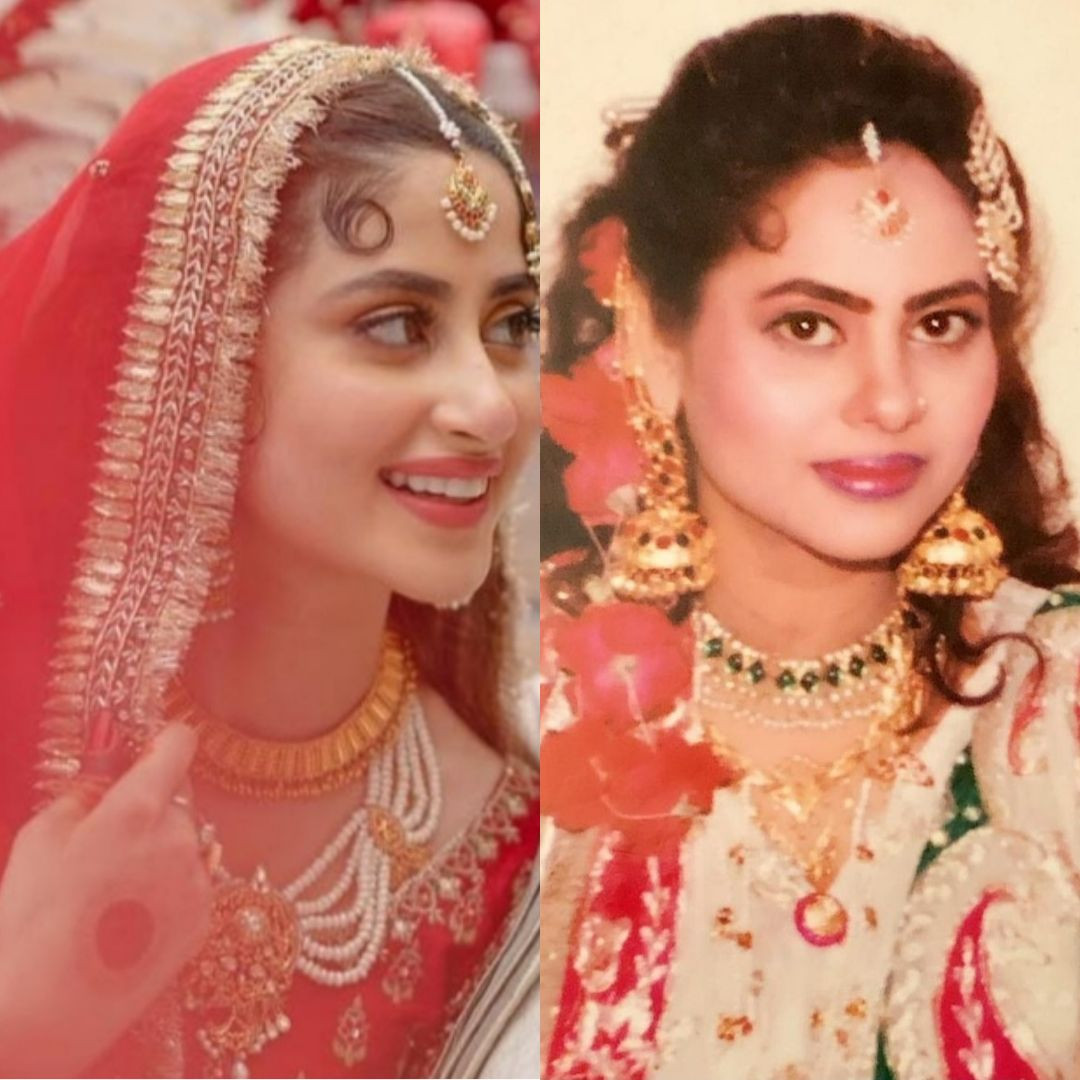 Saboor and Sajal's mother passed away in 2017 after a battle with cancer. The celebrity sisters often post pictures of their mother on their Instagrams from her younger days as well as later on in life. 
In a previous interview, Saboor explained how interviews can get increasingly manipulative, citing the example of questions relating to the actor's mother. "The kind of questions people ask you in interviews, they will purposely ask me questions about my mother and I know they'll zoom in on my face as soon as they do. It's like they're cashing on our emotions. This is very sad but this is our reality," she shared.