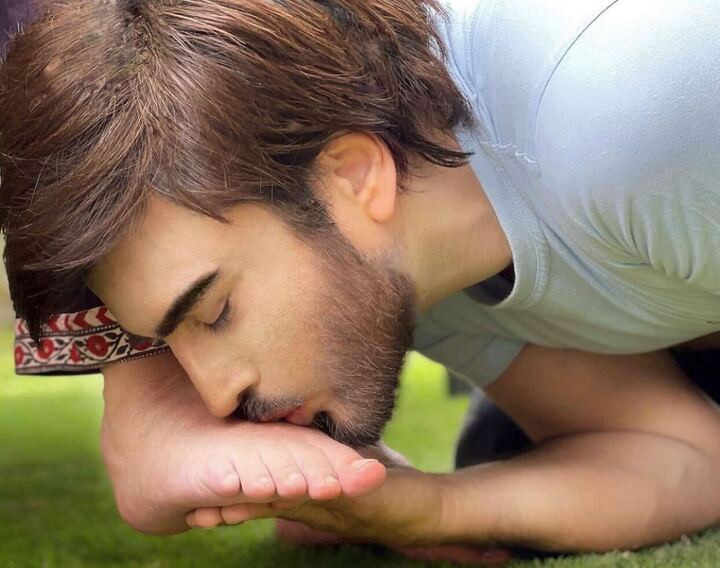 Actor Imran Khan on Wednesday announced the demise of his mother in a heartbreaking Instagram post. The renowned star shared a picture of him kissing his mother's foot, sharing he has lost his 'Jannat' (Paradise). He had lost his father on the same date in 2019. 
"Alwida Meri Maa (Farewell, my mother)," he shared, adding, "I won't be able to kiss these feet anymore. Lost my "Jannat" (paradise) today on December 15, the same date I lost my father two years back. Please recite Surah-e-Fateha for her."
Many shared condolences and sent heartfelt wishes his way. Celebs such as Sajal Aly, Mashal Khan, Sanam Jung and Turkish actor Celel Al took to social media and lent him support. 
On Mother's Day this year, the Tum Kon Piya actor shared the same picture and had written, "May I always keep kissing your feet till I am alive. Happy Mother's Day to every mother around the world."
In 2019, on his father's passing away, Imran had shared that he was going through the darkest time of his life.
"Perhaps this is the darkest time of my life, I lost my father, my strength, my backbone. I can't stand up straight at the moment." Abbas had captioned a blank Instagram post. "Thanks for your messages and posts but I won't be able to reply to them for a while. It's like breathing bricks with a huge lump in my chest and lots of guilt for not giving him time – saying what I shouldn't have said and not saying what I should have." The Khuda or Mohabbat actor reminisced and regretted as he continued to mourn through words.
Abbas then emphasised how important it was to be grateful to our parents before there was no room left for gratitude. "Please value your parents because there is no one in this whole universe like them. Give them your love and time, that's all they want, otherwise, we are just left with regrets and remorse," concluded the star.