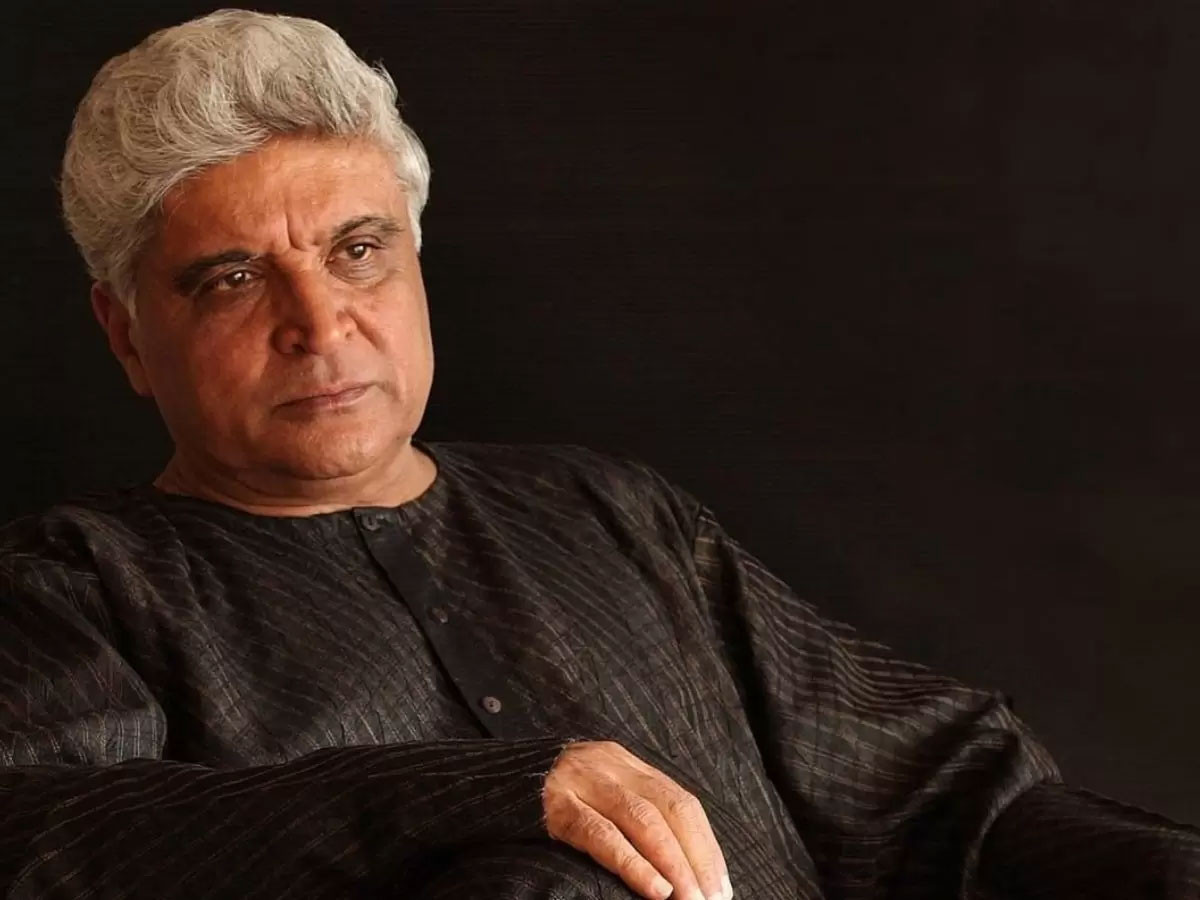 Bollywood's famous lyricist and playwright Javed Akhtar has drawn ire for his recent apologist comments regarding the mastermind of the Bulli Bai case.
According to Reuters, Indian police on Tuesday said they had made their first arrest in an investigation into an online app that shared pictures of scores of Muslim women for an "auction" in a case of apparent hatred toward the minority community. The app was called Bulli Bai, a derogatory term to describe Muslim women.
According to The Indian Express, an 18-year-old woman is suspected to be the main accused behind the app. She was arrested in the Indian state Uttarakhand on Tuesday. Confirming the arrest, Uttarakhand DGP Ashok Kumar told the publication, "As per our information the woman, identified as Shweta Singh, hails from Bulandshahr district in Uttar Pradesh and belongs to an economically weaker family. While we cannot say much about her exact involvement in the case, she allegedly created some fake IDs to commit the crime."
Akhtar under fire
While earlier, the famed author had extended support to the victims, he has now irked many with his recent take on the case. Asking women to forgive the 'mastermind' of Bulli Bai, Akhtar tweeted, "If 'Bully Bai' [Bulli Bai] was really masterminded by an 18-year-old girl who has recently lost her parents to cancer and corona, I think the women or some of them meet her and like kind elders make her understand that why whatever she did was wrong." He then added, "Show her compassion and forgive her."
Akhtar's comments were criticised by women who called him out on his misogynistic take on the matter. Ismat Ara, a journalist targeted by the app, responded to the lyricist and tweeted, "With all due respect sir, no."
Another commented. "Sir, if she lost her parent to Covid, presumably because of govt mismanagement that took so many lives, then she should have been furious with the govt. How did that translate into auctioning women and becoming a criminal?"
One more added, "I think it's lovely how forgiving men are towards crimes targeting women. She literally digitally prostituted them."
Another tweep asked Akhtar to start using his privilege for better use. "Sir, please, please, please, stop it." She went on to add, "If you can't use your position and privilege to ask bigger questions and seek accountability, then please don't speak at all. This is not exceptional behaviour. This is majoritarian radicalisation that needs attention. Now."
Another called out Akhtar and shared, "You're not a victim, and you will NOT tell us what to do. Is that clear?"
One more added, "Was there any compassion shown by her to the many women who she sought to "sell" online including the mother of a boy who has been missing for a while?"
A tweep rightly pointed out, "Not really sure why it's always incumbent on minorities to 'forgive', when the majority isn't even apologetic. Also weird to think anyone owes this kid anything. She and that dude don't see Muslims as fellow humans."
Call for Prompt action
Contrary to Akhtar's call for forgiveness of the perpetrator, actor Pooja Bhatt had demanded that the names of the culprits should be made public.
She earlier took to Twitter and wrote, "A 21-year-old 'student' has been detained in the Bulli Bai app case? Gratitude, Mumbai police but do finally reveal the young man's face. No more anonymity. Students or self-proclaimed saints-men with such inherent self-loathing and abhorrence for women at large are a threat to society."
Not just Bhatt, actor-turned-politician Urmila Matondkar also opened up about the case and called out the 'deafening silence of most women leaders, ministers, anchors'. "Terribly saddening to see an '18-year-old girl' behind vile n sickening Bulli Bai app. What's even more disgusting is the deafening silence of most women leaders, ministers, anchors."
She went on to comment, "Wake up India, before this ever consuming hatred, bigotry, misogyny destroys us completely." Matondkar then congratulated Mumbai police for the arrests.
Previously, Akhtar took to the micro-blogging app and called out Modi's 'deafening silence' on the matter. He had shared, "There is an online auction of hundred women. There are so-called Dharm Sansads, advising the army the police and the people to go for the genocide of almost 200 million Indians."
The lyricist further remarked, "I am appalled with everyone's silence including my own and particularly of the Prime Minister [Narendra Modi]."
Soon after his stance, Akhtar was called out by right-wingers on Twitter. Calling them out, the Indian screenwriter shared, "The moment I raised my voice against the online auction of women and those glorifying Godse and preaching genocide to the army police and people, some bigots have started abusing my great, great grandfather – a freedom fighter who died in Kala Pani in 1864."
Arrests and connections
A senior police official in the western city of Mumbai said that its cybercrime division had arrested a 21-year-old man and also detained a woman in the northern state of Uttarakhand in connection with the incident. Both of the accused know each other," the official said.
India's Information Technology Minister Ashwini Vaishnaw said last Saturday that GitHub had confirmed blocking the user who created the app.
Have something to add to the story? Share it in the comments below.