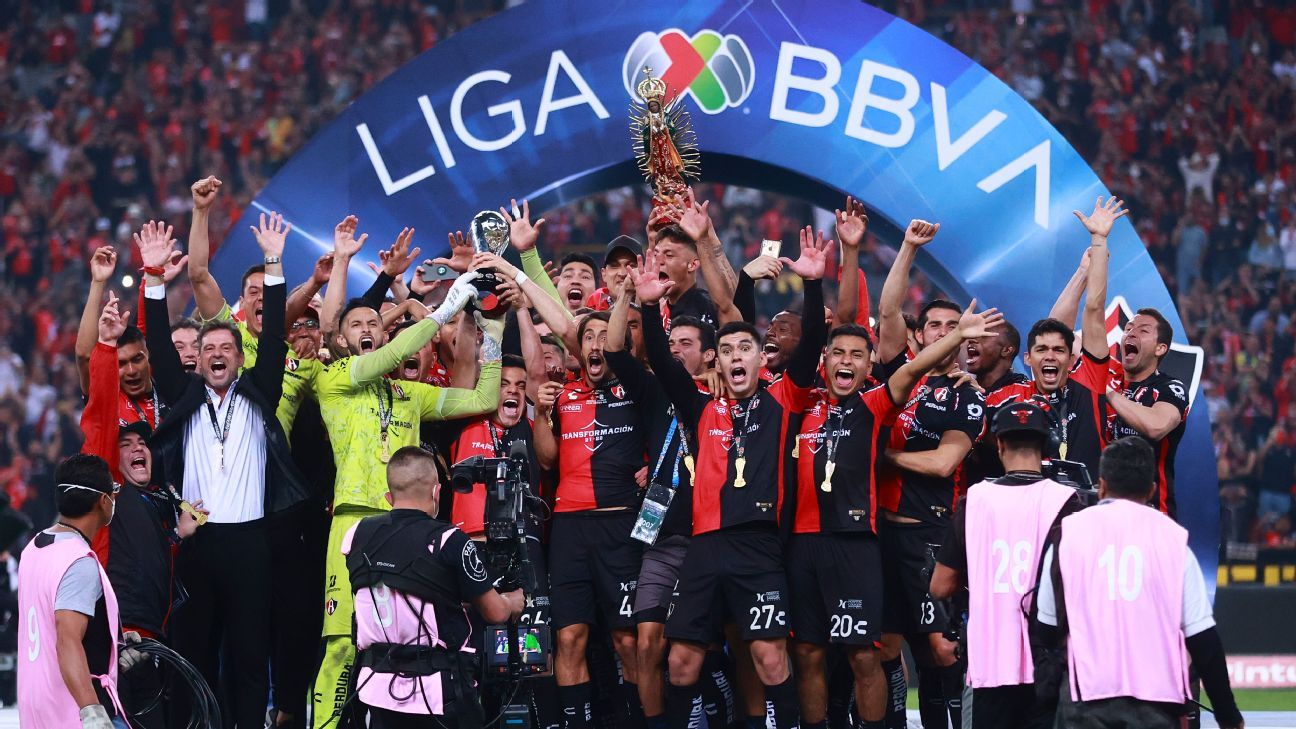 Atlas survived a penalty shootout to defeat Leon in the 2021 Apertura final on Sunday, snapping a Liga MX title drought that extended back to 1951 in the process.
Initially down 3-2 to Leon after stumbling in the first match of the final series, Atlas eventually bounced back with a dramatic 1-0 result in Sunday's second leg that went to extra time and penalties.
Following a tense and scoreless first half that included a strike that hit the woodwork, Atlas' first moment of redemption arrived in the 55th minute when captain Aldo Rocha redirected a shot from Jeremy Marquez and equalized the aggregate scoreline to 3-3.
– Don't have ESPN? Get instant access
Leon pushed back in the latter stages of the second half. With veterans Luis Montes and Emanuel Gigliotti substituted in during the 64th minute, manager Ariel Holan and his squad took a more proactive approach at the historic Estadio Jalisco. The match opened up with both sides taking more risks going forward, and in tow, the inevitable drama that seems to accompany Liga MX finals also emerged.
Complaints about the lack of a late penalty led to a 91st minute direct red for Leon's Jean Meneses, who was on the bench after being substituted out. In the 94th, a second yellow and subsequent red was then shown to teammate Emanuel Gigliotti, thereby bringing Leon down to 10 players.
Level at 3-3 on aggregate, the championship went to extra time, and after two additional halves of scoreless soccer, penalties.
In the shootout, it was Atlas goalkeeper Camilo Vargas and striker Julio Furch who stepped up as the heroes of the evening. Vargas made two saves in the penalty round that gifted a golden opportunity for Furch to secure the championship. As Atlas' fifth taker, the Argentine casually slotted the ball into the back of the net, sending the tens of thousands at the Jalisco into a frenzy with a 4-3 win on penalties.
Atlas' title defense will begin in just a few weeks when Liga MX's next season kicks off Jan. 7.