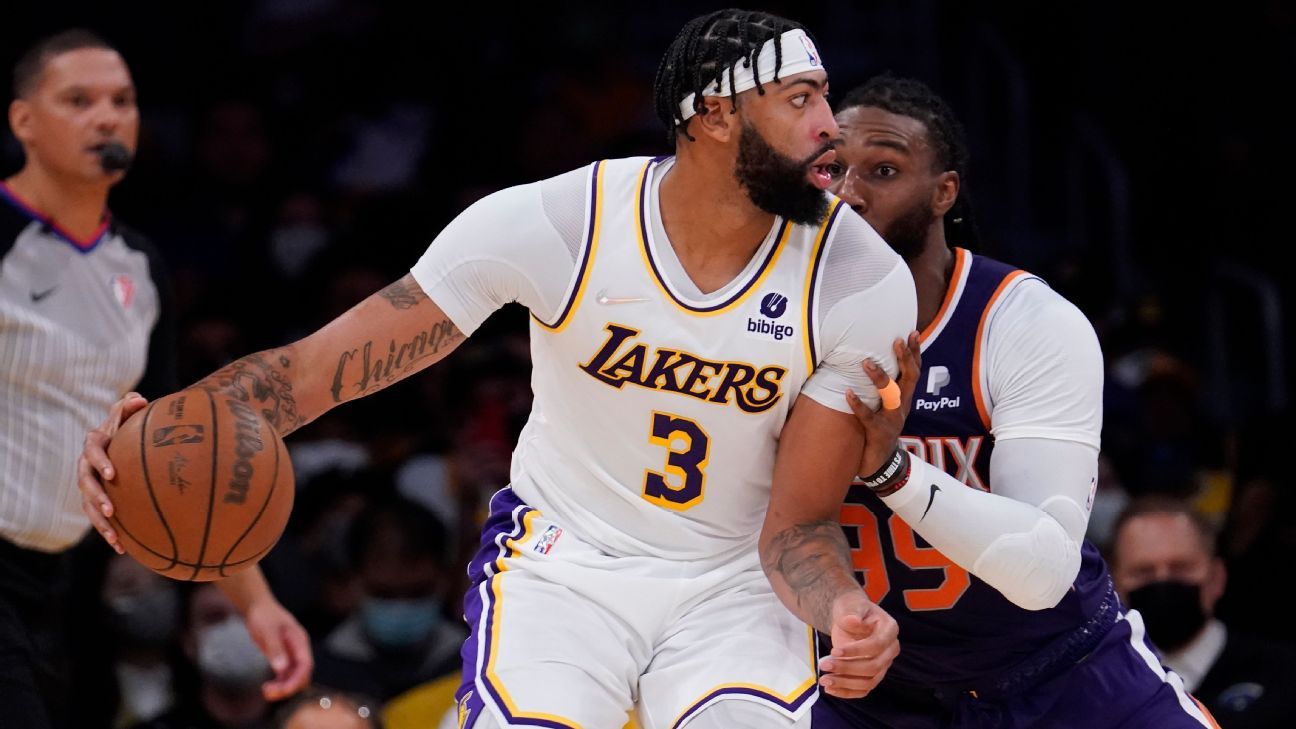 OKLAHOMA CITY — Los Angeles Lakers big man Anthony Davis will not play in Friday's game against the Oklahoma City Thunder because of soreness in his left knee, according to the team.
Davis was ruled out of the lineup about an hour before tipoff after receiving pregame treatment to see if he would feel well enough to play.
Lakers coach Frank Vogel said Davis woke up with the soreness on Friday and was unsure what caused it.
Davis was frank when asked about the Lakers' struggles following a 108-95 loss to the Memphis Grizzlies on Thursday, saying that "we got to go out here and grind, be the more physical team and get wins by any means."
It is just the second game Davis will have missed this season after being out 36 of L.A.'s 72 games last year because of various injuries.
Vogel did not say who would start in Davis' place but revealed that both Dwight Howard and DeAndre Jordan would be used at center against the Thunder if Davis could not go.