Mahira Khan has released the trailer for her much-awaited web-series, Barwaan Khiladi, which revolves around a small-town boy, Akbar, played by Danyal Zafar, who dreams of playing cricket on a national level.
His passion leads to his selection in the country's biggest cricket league where he encounters the unjust system, dirty politics and bias. It also stars Shahveer Jafry, Kinza Hashmi, Sarmad Khoosath, Saba Faisal, Mira Sethi, Usman Peerzada, among several others, along with special guest appearances by two hot shots; Fawad Khan and Shoaib Malik.
The trailer kicks off with Danyal and Shahveer's characters locking horns, as the prior's Jahangir manages to nab a crucial spot in the same league as Akbar's through unfair means, making Akbar the 12th, additional player who came in solely on merit.

The following scenes expose locker room politics, the bullying that goes on behind closed doors in any sport around the world. "Ye teri gali nae hai, baray match men bara Khiladi chalta hai" says Jahangir to Akbar. Another sequence sees Akbar hit back, calling Jahangir a "wadday pio di choti aulad," before getting even on the field.
The series also seems to have really etched out the actor in Danyal, as his character goes through an interesting arch, channeling a range of emotions in him. Fawad's character also has a Kabir Khan from Chakde India touch to him, as he mentors Akbar in his coach avatar.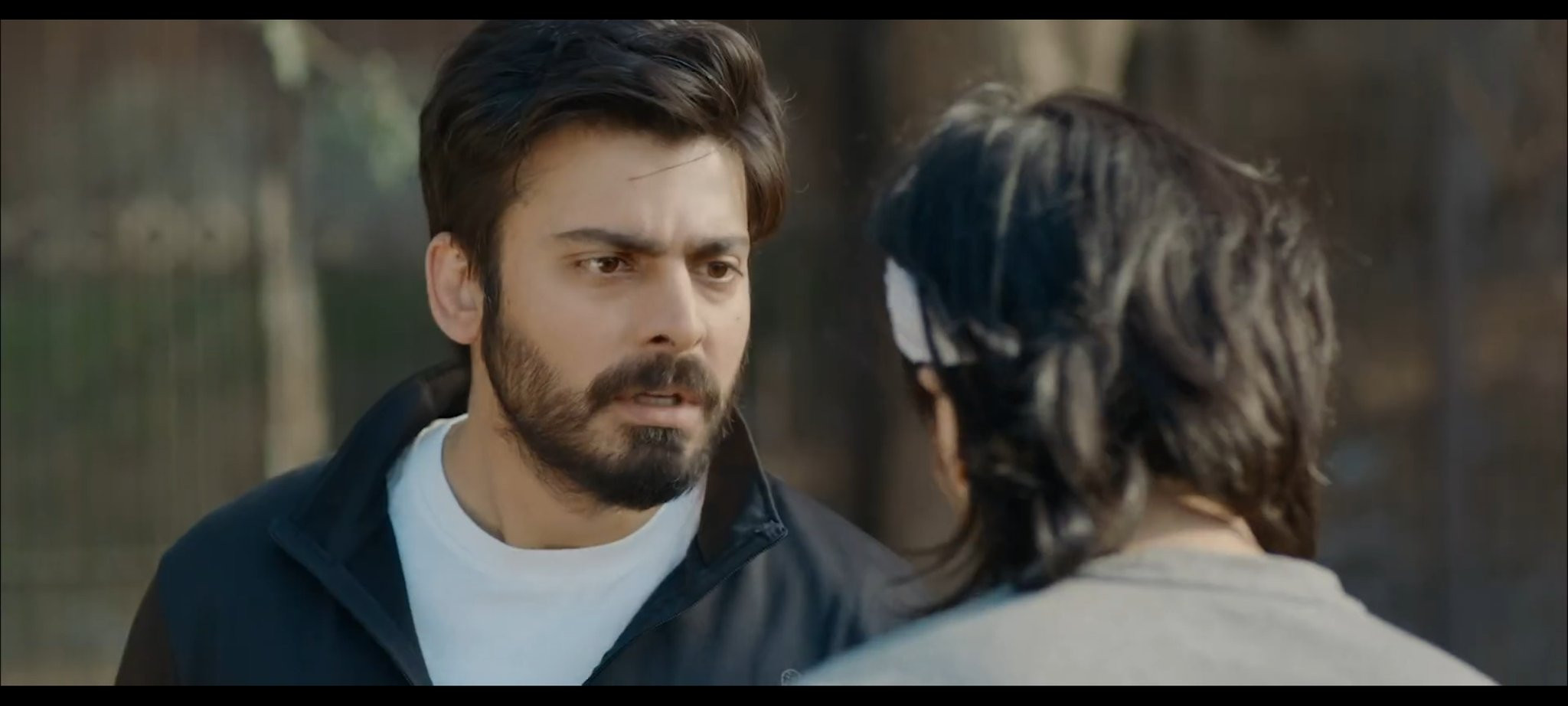 As predictable as the conclusion of the series may be, we're hoping there are some interesting twists to the plot that'll keep viewers engaged. Albeit, it's bound to garner immense viewership provided the theme and the actors involved.
Prior to launching the trailer, Mahira also interacted with her fans on Twitter. When a user asked "We see almost no other actors in the industry that are from different religions or cultures. Do you think there's a bias or it's just coincidental?" Mahira wrote, "No, I don't think it's a bias at all. Not in my experience. I personally do wish to see more actors and technicians from other religions and cultures in our industry. In fact, there are many but maybe the audiences aren't aware of it."
She also confessed that she would marry Leonardo DiCaprio, date Johnny Depp and Tom Cruise if given the opportunity in response to another user's query. Asked what she's watching these days, the actor replied, "Finished Succession, love it! And late to the party but I'm about to finish Peaky Blinders now."
Nevertheless, Barwaan Khiladi is directed by Adnan Sarwar, written by Shaid Dogar, produced by Mahira and Nina Kashif. It is set to release on March 5.
Have something to add to the story? Share it in the comments below.