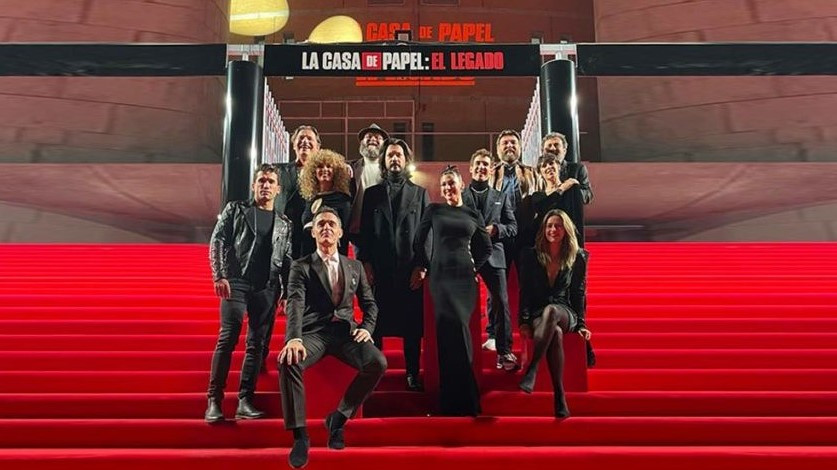 From Tokyo to Professor, the entire cast of Money Heist ditched their red jumpsuits and Salvador Dali facemasks to don their best suits and dresses for a promotional event of the last season in Madrid on Tuesday night. The red carpet was on fire with the collective good-looking energy.
The popular Netflix series is returning with the final volume of its last season on December 3. And however that may fair, the promotional event definitely ended on a high note with the high-end fashion affair. Thus, here are some of our favourite looks from the evening.
The Professor
Of course, the mastermind behind the heists in the show stole the show. Alvaro Morte was definitely a sight in this all-black attire with a touch of shimmer and his turtle neck sweater but hey, we miss the glasses! His long strokes of brown hair parted in two sides were brushed back, adding to his dashing appearance.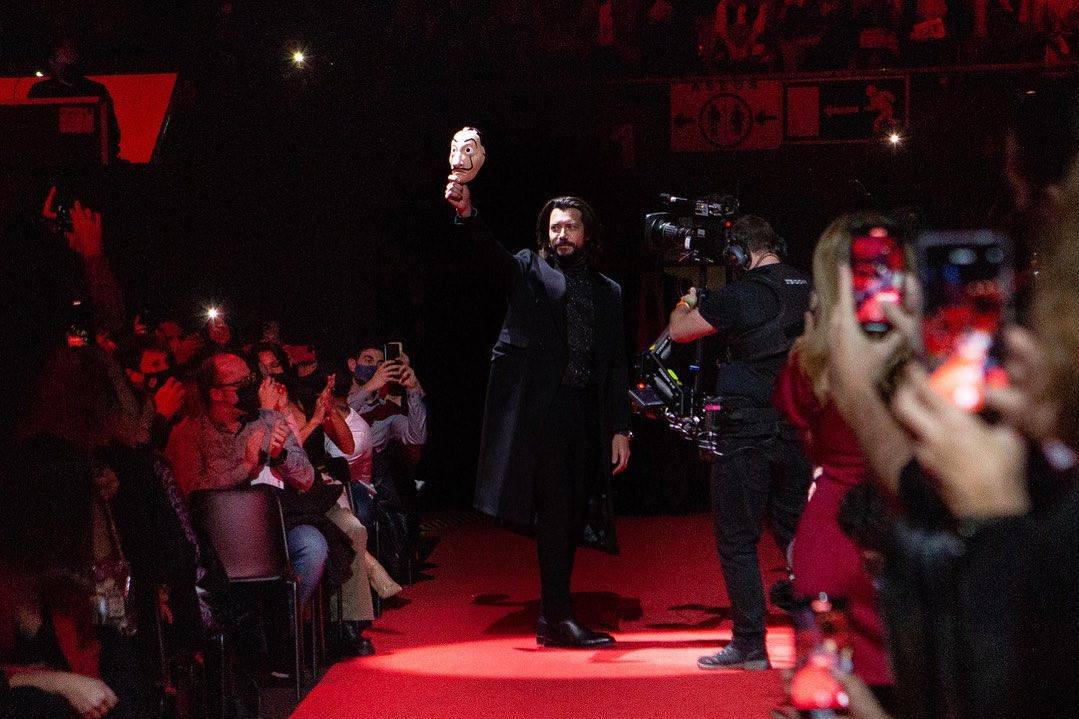 Monica Gaztambide
Esther Acebo, best known for her role as Monica Gaztambide in the TV series, strutted a black two-piece dress showing a bit of skin here and there with flattering slits and a silver lining on her neckline. With her golden bouncy curls doing their thing in a fringe, it was a leading look on the red carpet for sure.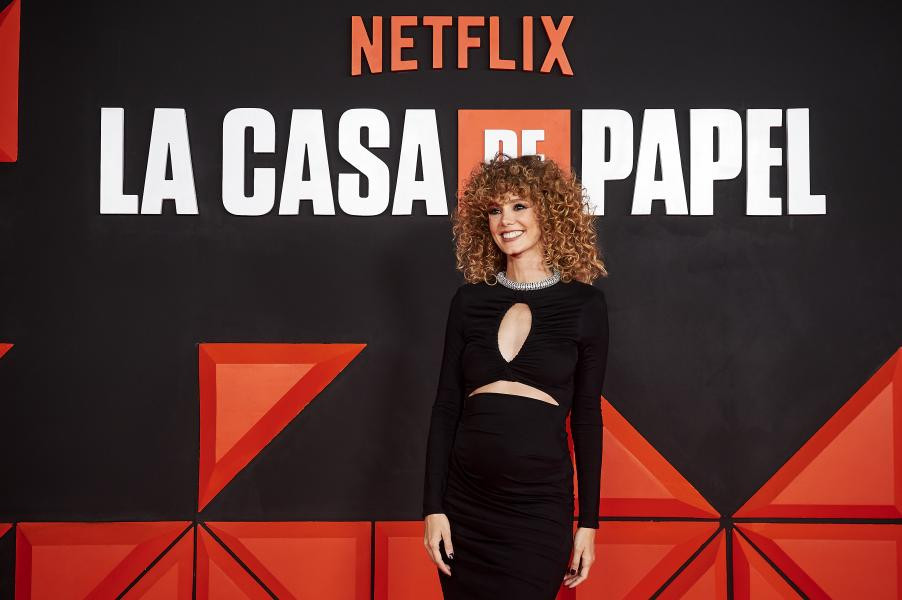 Lisbon
Known best for her role as Inspector Raquel Murillo, Itziar Ituño Martínez also added to the red carpet glam. The beauty wore a green shimmery low-cut dress with tights underneath it. Her blonde tresses were styled with a smooth wave, as she wore a bold red lip.
Berlin
Another prominent character in the series, Pedro Alonso, famous for his role of Andrés 'Berlin' de Fonollosa in the Spanish heist show rocked the red carpet in his dashing suit. Smiling sheepishly with his television father, the actor won the stage with his smiles on the night.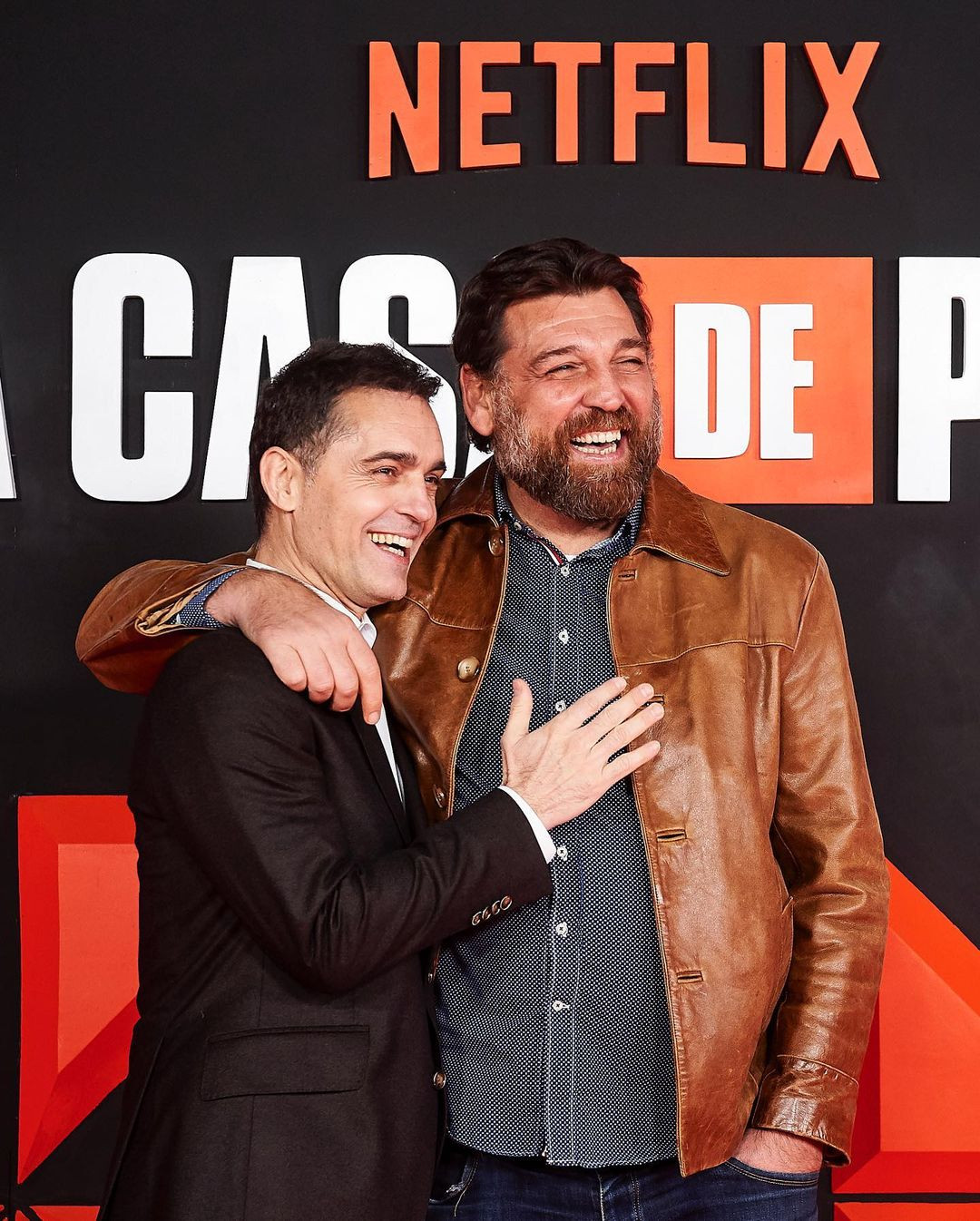 Tokyo
Saving the best for the last, Tokyo, played by Ursula Corbero lead the glamour at the event and wowed everyone on the red carpet at the Palacio Vistalegre arena in Madrid. Sporting a stunning black dress with some daring slits complementing off her slender frame, she wore her dark brown hair up and accessorized it with some dangling earrings.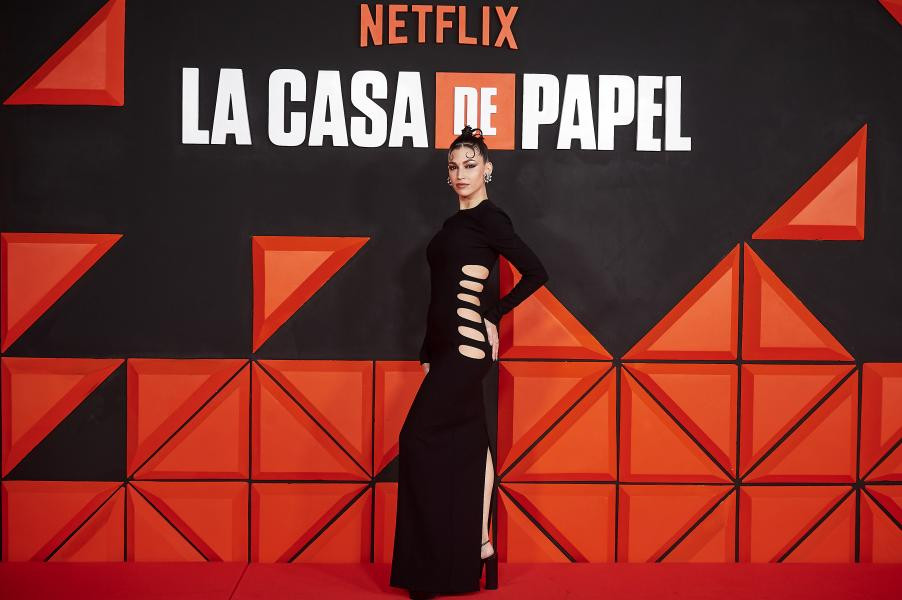 Have something to add to the story? Share it in the comments below.