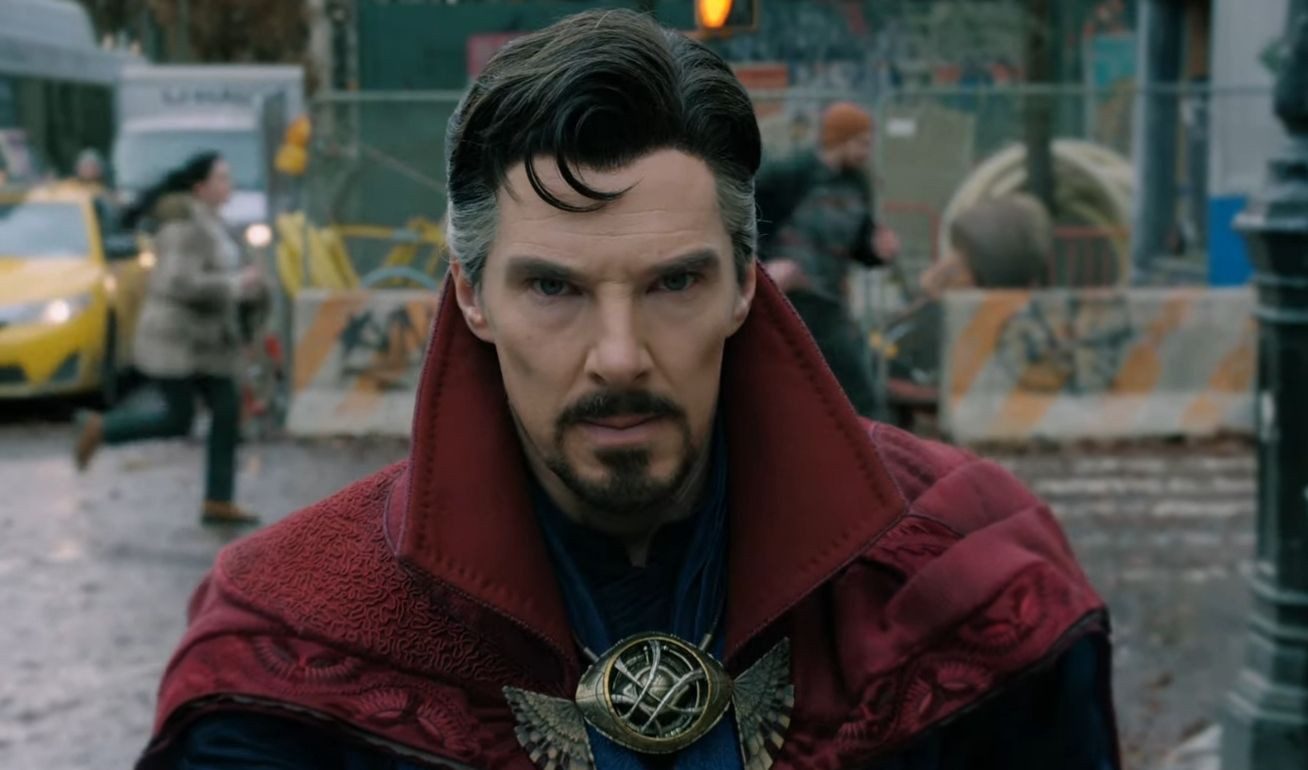 The first trailer for Doctor Strange in the Multiverse of Madness, which premiered as a post-credits scene in the box office hit Spider-Man: No Way Home, has officially dropped on YouTube.
The film is a follow-up to the 2016 Doctor Strange, which introduced Benedict Cumberbatch as the Sorcerer Supreme. While the first part was directed by Scott Derrickson, the sequel will be helmed by Sam Raimi of the original Spider-Man trilogy spanning 2002-2007.
The trailer for Multiverse of Madness follows Doctor Strange trying to contain the effects of the spell he cast in Spider-Man: No Way Home which tampered with the delicate fabric of space and time. In the film, Doctor Strange will be teaming up with Scarlet Witch AKA Wanda Maximoff played by Elizabeth Olsen, enlisting her help with the multiverse.
The return of Mordo, played by returning cast member Chiwetel Ejiofor, is also teased, as well as an appearance by Evil Strange AKA Strange Supreme. It is unclear from the trailer who the main antagonist of the film is. In a clip from the trailer, Mordo tells Doctor Strange, "The greatest threat to this universe is you," as the camera quickly cuts to a shot of Evil Strange. The character of Evil Strange was first introduced in the Marvel animated series What If…?
Multiverse of Madness appears to be the first deep dive into the world of the multiverse after it was teased in No Way Home as well as the TV series Loki. The film is set to premiere in May 2022.
Doctor Strange was last seen in the spectacular box office hit Spider-Man: No Way Home, which racked up roughly $253 million in US and Canadian ticket sales over its opening weekend, crushing pandemic records and ranking as the third-biggest US debut in Hollywood history, distributor Sony said on Sunday. Around the globe, No Way Home generated an additional $334.2 million for a worldwide weekend total of $587.2 million, the studio's estimates said.