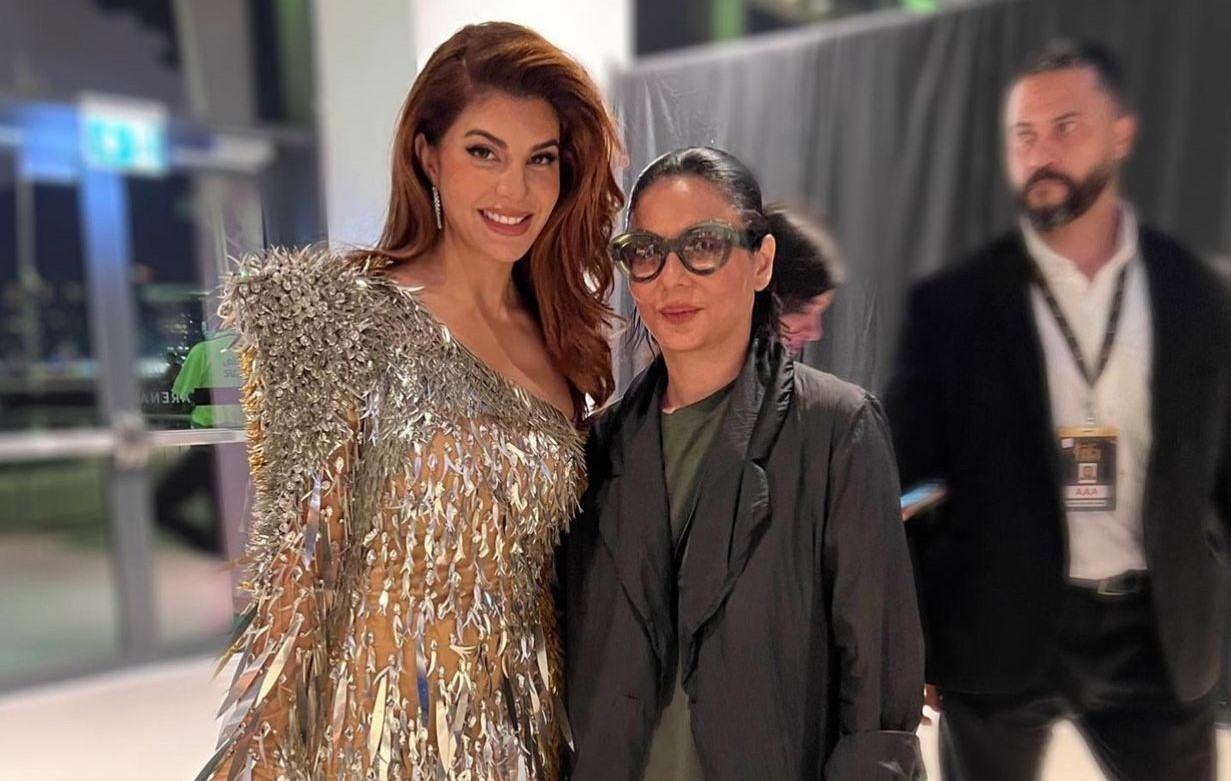 On Saturday, June 4, 2022, team Nabila went backstage at the IIFA ceremony for a second time as an official backstage partner for hair and makeup. The team of makeup and hair maestros from NABILA Salon, ZERO Makeup and N Gents were led by the powerhouse and the woman behind it all, Nabila Maqsood. They lent their skills to some of Bollywood's biggest personalities including Farah Khan, Arjun Rampal, Gabrielle Demetriades, Bobby Deol, Sai Tamhankar and Sharvari.
The IIFA awards that took place in Abu Dhabi are considered to be the 'Bollywood Oscars' with stars like Aishwarya Rai and Abhishek Bachchan, Salman Khan, Ranveer Singh and Vicky Kaushal in attendance. Nabila was spotted rubbing shoulders with a number of B-town bigwings, including the likes of Shahid Kapoor, Tiger Shroff, Sara Ali Khan, Ritesh Deshmukh, Genelia Deshmukh, Jacqueline Fernandez, Andre Timmins, Gauahar Khan and Miss Universe 2000, Lara Dutta Bhupathi.
NABILA Salon also took to Instagram and shared a post featuring Farah and Nabila side by side as the former praised the team's work. "Just to say, it's the first time I'm using Nabila and her team and they're absolutely fantastic. They are world class. So, the international team, Bryan and Owais, if they can make me look so good, they can make anybody look good".
The team made their first debut at IIFA in 2018 when Wizcraft, an Indian media and entertainment company directing the IIFA ceremony contacted Nabila to join as one of the backstage partners. As a moment of great pride, Nabila said, "I considered it a big compliment considering that MAC has been the official hair and makeup partner for the awards for many previous years". Being placed on the same pedestal as such international brands, NABILA Salon was not just an important facet of the beauty industry in Pakistan, but was recognised for its talent in several other countries as well.
As one of the state of the art salons in Pakistan, NABILA has contributed to the revolutionisation of the beauty industry in Pakistan. Introducing new techniques and local products that serve their purpose as well as any international brand, the makeup maestro has grown her brand into an international entity.
With over three decades of experience, she has been the mastermind behind some of the most iconic celebrity television and red carpet looks in Pakistan.