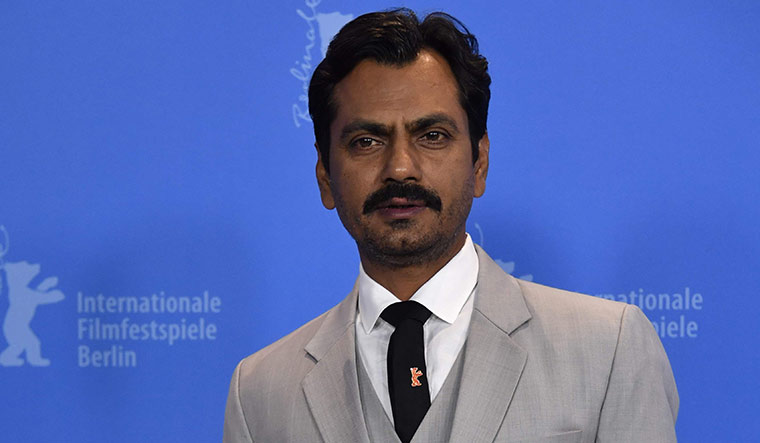 There's no denying that Bollywood star Nawazuddin Siddiqui's acting prowess is second to none. The actor, who made his debut in the film industry with a hit-and-miss scene in Sanjay Dutt's award-winning film, Munna Bhai MBBS, now has a successful career with several noteworthy projects to his credit.
Nawazuddin isn't too concerned about the infamous competition in the Indian film industry. For him, his talent should suffice for him to land big projects. Recently, in a tete-a-tete with a Dubai-based publication, the Sacred Games star opened up about his 'diet', journey in Bollywood and how he spent his days in lockdown.
The star, unlike his fellow artists, has never followed a strict diet. The actor shared, "If dieting improved acting, I would have definitely done it." He added, "If need be, I would skip my dinner but that's about it. But I would eat whatever I feel like in lunch."
The Gangs of Wasseypur star was then questioned whether he had hoped to land a role or two where a six-pack would be required. "I've never really been interested in such roles," he laughed. "I'm here to act, not wrestle." But Nawazuddin had tried his hand at wrestling when he was younger. "I've mostly lost in those matches," he recalled. "The fight was merely for a minute so either I would slam him or he would. I was smart with the wrestling moves, but I didn't have much power."
The actor also spoke about spending time in his village during lockdown since last year. "I belong to a family of farmers. We are based in this village called B-U-D-H-A-N-A, in district Muzaffarnagar of Uttar Pradesh. There wasn't much scope for education there. But somehow my siblings (7 brothers and 2 sisters) and I managed to study. In my village, only three things work: gehu (wheat), ganna (sugarcane) aur gun. The fear this gun culture instilled made us move out from our village."
He further shared how he had a shack on his farm where he would spend a good amount of time relaxing.
When Nawazuddin came to Mumbai to pursue his dream of becoming an actor years ago, he would usually survive on tea and biscuits. "Since there is no money in theatre I had to take up a job as a watchman. All these things happened simultaneously. Then I enrolled myself in the National School of Drama (NSD), passing out in 1996. I worked in Delhi for four years before finally moving to Mumbai in 2000," he told the outlet.
"Delhi had drained me financially. In the beginning, I felt it would be easy to get work here. But that didn't happen. For 4-5 years I did a lot of small roles, crowd scenes. Around this time cinema was taking a turn for the better. Directors like Anurag Kashyap were making films like Black Friday. Slowly I started getting work."
The actor shared it was a bittersweet experience when he visits his village now. "It's a sense of satisfaction because I proved all of them wrong. All of them said 'kya hero banega' (how will he become a hero) when I set out," Nawazuddin commented. "When I go back now they say 'isne toh karke dikhaya' (he has done it). I made it possible."
The actor also shared how his praiseworthy performances have propelled Bollywood to put him at the forefront. "People pay more attention now. Sometimes it gets too much. As a man who has lived a nondescript life for over eight years in the industry, suddenly being showered with attention is not something I am used to," he said.
Starting from humble beginnings, Nawazuddin has managed to make a name for himself in an industry that has been accused of nepotism time and again. But the actor doesn't believe the theory behind outsiders or insiders making it big in showbiz.
"There's no hard and fast rule that good actors come only from interiors. There are some good actors even in our film fraternity. A good actor will be noticed no matter what. My problem is that just because somebody comes from a film family he gets paid in crores. He may be a good actor but that is unfair," he said.
"Let him prove his ability first, right? Why don't they want to pay good actors? I want to become the highest-paid actor. Not because I want money, but because I know I will be paid for my acting, for my ability to entertain." 
Have something to add to the story? Share it in the comments below.