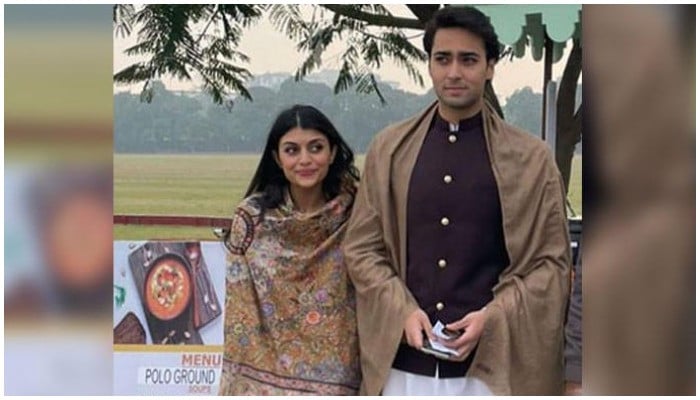 After week-long wedding festivities in Islamabad and Lahore that took social media by storm, Junaid Safdar — the son of PML-N Vice-President Maryam Nawaz — and his newlywed wife Ayesha Saif were spotted at the Lahore Polo Club to enjoy the thrilling final game of the Lahore Open Polo Championship 2021.
The newlyweds not only watched the match but also received congratulatory messages from friends and acquaintances. They also mingled with spectators, Geo News reported. 
Junaid's reception, who got married in London in August, celebrated a grand valima ceremony on December 17 in Lahore.
The match 
The final of the Lahore Open Polo Championship 2021 was be played today between Remounts and Barry's/BN 2. The game had a tie of 5-5 until the fourth round but in the fifth round, Barry's/BN 2 scored a goal to seal the victory.