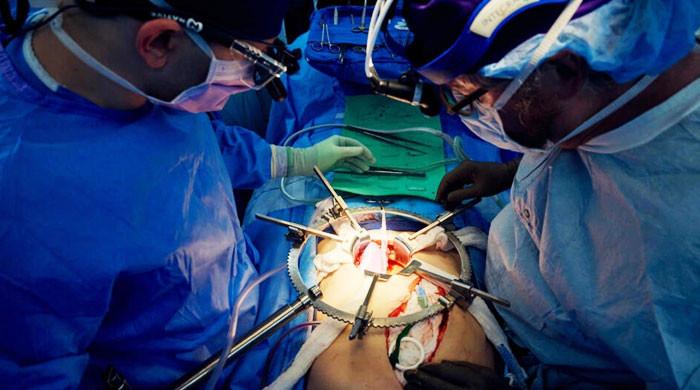 US surgeons have completed the longest successful pig-to-human kidney transplant, pushing the boundaries of cross-species organ transplantation.  
The experimental procedure, led by Robert Montgomery, director of the New York University Langone Transplant Institute, culminated after an unprecedented 61 days of monitoring and analysis. 
The development is a significant step forward in addressing the pressing issue of organ shortages, with thousands of Americans awaiting organ transplants, most of them are looking for kidney transplants. 
While the milestone provides hope for the future, it also highlights the complexities and challenges of xenotransplantation, a field of research that involves transplanting organs from genetically modified pigs into humans.
The Advancement in Xenotransplantation:
Robert Montgomery and his team, who previously carried out the world's first genetically modified pig kidney transplant in 2021, have made significant progress in this field. 
By genetically modifying donor pigs to eliminate a biomolecule called alpha-gal, a common target for human antibodies, they managed to stave off immediate rejection. 
These donor pigs, sourced from Virginia-based biotech company Revivicor and FDA-approved for use, are bred rather than cloned, allowing for easier scalability.
The choice of pigs as organ donors is rooted in their organ size, rapid growth, large litters, and their already established use as a food source. However, past attempts with primate organs yielded limited success, making pigs a more promising avenue for addressing organ shortages.
While the achievement is a significant step forward, there are challenges to overcome. Tissue samples from the transplant indicated a mild rejection process, necessitating an increased immunosuppression medication. The procedure's success also raises ethical questions, especially in light of recent Chinese research involving hybrid pig-human kidneys, which resulted in the presence of human cells in pig brains.