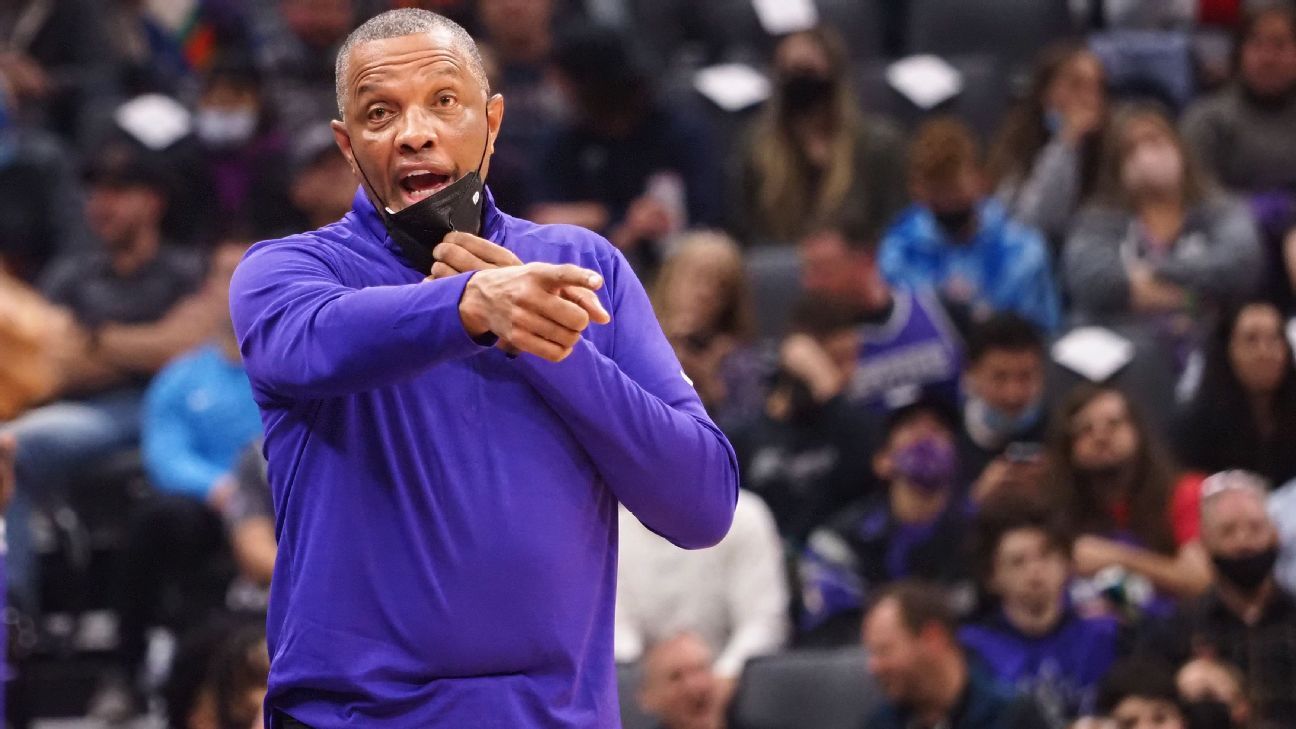 Sacramento Kings interim coach Alvin Gentry tested positive for COVID-19 and won't coach against the Washington Wizards on Wednesday night, he told ESPN's Adrian Wojnarowski.
Gentry told Wojnarowski that he's largely asymptomatic, except for a scratchy throat. He needs two negative tests 24 hours apart to return to the bench.
The Kings canceled their morning shootaround and the team is testing to discover if there are more positive tests, sources told Wojnarowski.
There's no decision yet on an acting head coach for the Kings on Wednesday night, although assistants Mike Longabardi and Doug Christie are the most likely candidates.
Gentry took over as the Kings' interim head coach last month when Luke Walton was fired.
The Kings (11-17) have gone 5-6 in the 11 games under Gentry but have lost their past three games.