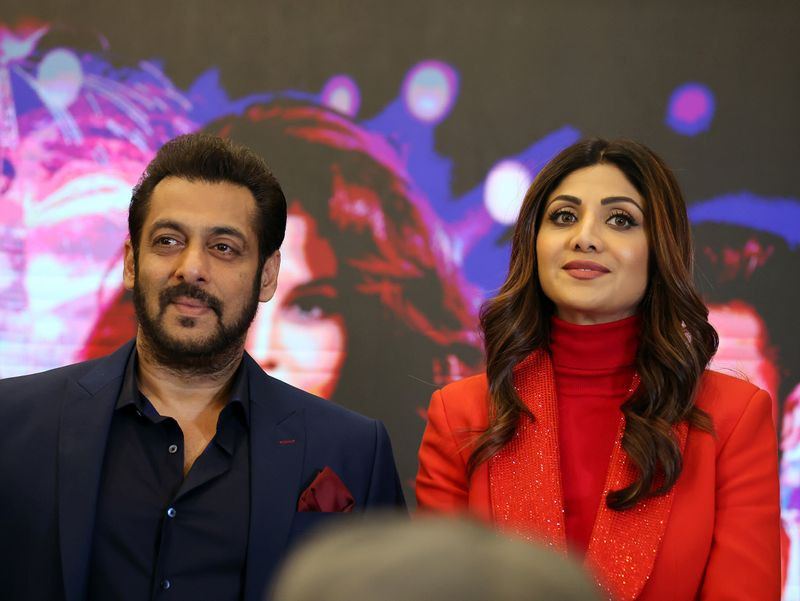 The Kingdom of Saudi Arabia is opening its doors for entertainment. Four years after the ban on cinemas was lifted in the country, Saudi Arabia recently hosted its first-ever film festival. However, it's not just the film fest that received the hype; Bollywood star Salman Khan, too, had his famous Dabangg tour in Riyadh as well. 
In a press conference held in the city, the Kick star showed his gratitude to be in Saudi Arabia and expressed his wish to shoot a film in the country. 
"We from our side promise that we will come here more often, we will do our best to entertain you, we will get our movies here, we will get our concerts here, we will give you my kind of entertainment, good, clean, enjoyable entertainment," said the Indian superstar told the reporters. 
He also went on to comment on changes in Saudi Arabia, Khan said, "I was here a few months ago in Dammam, I saw change then, and I see in these few months a tremendous change all over again. The fact that we are performing here for the first time is a change. I see the change on all your faces, I see smiles on your faces, and what better than having a smile on your face."     
He promised continuous entertainment to his fans here, saying, "I promise you that I very soon will come again with a lot more movies, and entertainment for you."
On shooting his films in Saudi Arabia, and mutual cooperation, the Bajrangi Bhaaijan star remarked, "We will try some movies which I can shoot here as there are so many beautiful locations. Moreover, whenever I am required in Saudi Arabia for concerts and entertainment I will be available for that."
Have something to add to the story? Share it in the comments below.