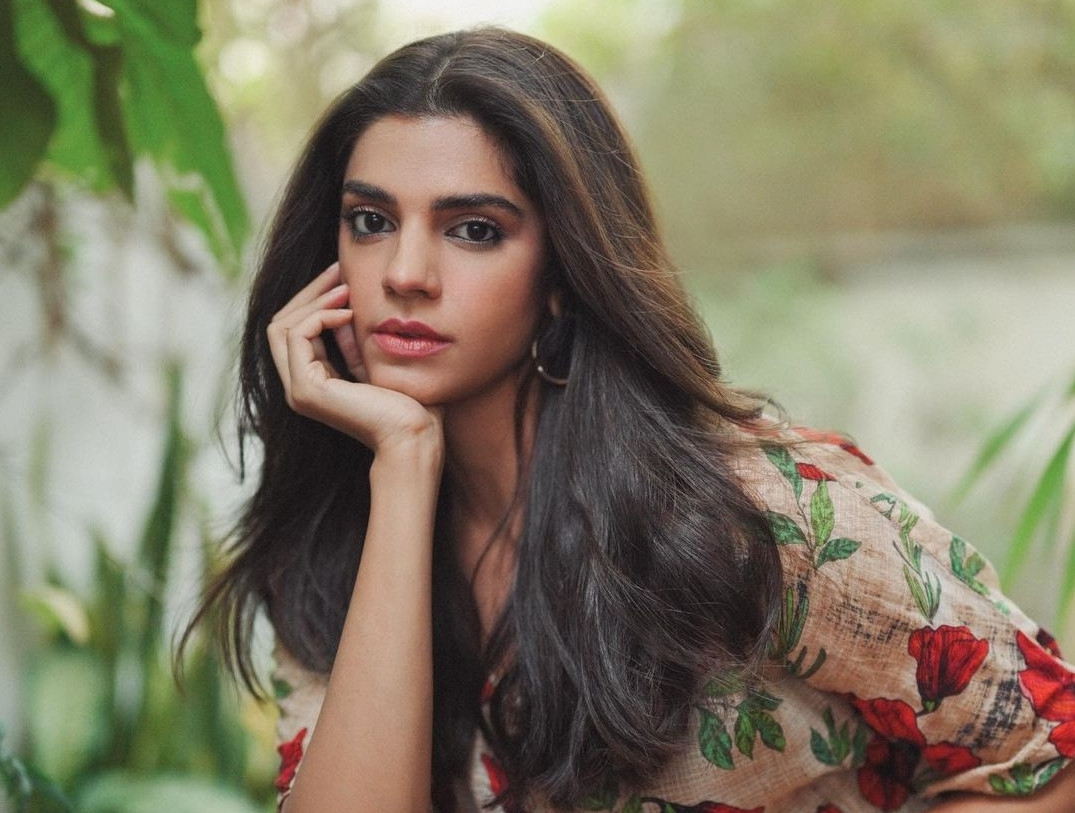 There is no gainsaying that local stars made us proud with their innumerable achievements last year. From Humayun Saeed leading the fifth season of the highly-acclaimed show The Crown to Arooj Aftab bringing home the country's first Grammy to the Alina Khan-starrer Joyland becoming the first local film to be shortlisted for the Oscars to The Legend of Maula Jatt becoming the highest-grossing Pakistani film of all time, it was a big year for the entertainment industry. And Pakistani actor Sanam Saeed feels no different.
In an interview with The Indian Express, Sanam shared she feels proud of everything the country has achieved. One of the biggest names in Pakistan and someone who rapidly made a mark across the border, courtesy her hit show Zindagi Gulzar Hai, the Cake star feels the local industry is "thriving".
Sanam's web show Qatil Haseenaon Ke Naam recently bagged an accolade at the Promax India awards 2022. The Meenu Gaur directorial also won the Best Anthology award at the recently held Asian Academy Creative Awards in Singapore. "This was a huge win because it was a collaboration between India and Pakistan. Two similar mindsets, cultures, countries coming together to tell a universal story, made mostly by women. The fact that it came from these two nations is proof that when great minds come together, great things happen. You can achieve so much together, it's a huge support for both team players. It was amazing, satisfying and humbling," said Sanam.
In light of the same, she opened up about the importance of more collaborations between Indian and Pakistani artists. "There was a time when a lot of collaborations would happen. We had Kara Film Festival, we had Indian actors coming to Pakistan, our actors went there, and Bollywood opened the doors. It has always been a hot and cold situation. We are finally at a place where we don't get our hopes too high. Each party is very comfortable with where they are in terms of the work they are doing, respectively."
Sanam then weighed in on how politics can fracture the beauty of art. "Politics to come in the middle of art is always crushing for any artist. It is like, 'Yaar ye kyu beech mein aa raha hai' (Why is it coming in the middle). We love these people, we want to see more collaborations. So everyone feels that universal pull and sadness. What good will come out of it, we don't know." She then revealed she has accepted the situation for what it is. "I guess when once, twice, thrice you are shot down, then you accept the situation and work with what you have. So keeping the hopes high were for the first few times. But we are talking about seven to eight years ago. Now we have all grown up and understood the ways of the world. Now, you have to accept the situation as it is. Always feel proud of what you are doing in the present, wherever you are. Good things will happen at their own time."
Meanwhile, Sanam shared that when borders were not closed for Pakistani artists, there was always this sense of excitement regarding the possibility of working with famous Indian directors, actors and producers. "We always thought that maybe one day we are going to get to work with our favourite directors, producers, actors. It was exciting to think all these opportunities were there, even Indians were excited and were looking for who to cast from here."
Interestingly, Sanam shared she is more of a Hollywood movie buff. "Personally, I am more of a Hollywood binge-watcher. But the whole of Pakistan has been raised on Bollywood, from our grandparents to us; we know Madhubala, Kareena Kapoor Khan to now Deepika. We have seen all the generations. We have literally grown-up consuming Bollywood, the song, the dance, the culture, the way they eat, the way they do pooja."
Where does the Pakistani industry stand today? According to Sanam, it is only getting bigger and better for local artists. "There is The Legend of Maula Jatt and Joyland. There is Ali Sethi topping music charts. There are always ups and downs but I think we are on a high right now. Pakistani artists are being celebrated and recognised, whether it is Arooj Aftab, who has been nominated for her second Grammy, Ali Sethi's Pasoori with Shae Gill, Joyland's Oscar journey or The Legend of Maula Jatt – that's a lot of Pakistani globally making waves. We are definitely thriving and booming. Drama is at its peak, music wise Coke Studio will be entering its 15th year and a lot of web series are happening. It is thriving for sure," shared an excited Sanam.
Grateful for everything the Pakistani showbiz industry has given her and the love she receives from fans on a daily basis, Sanam could not have asked for better. "The amount of love and respect you get from public, the number of opportunities there are… we are spoilt for choice, if we should do films, TV or web shows. The sheer love and adoration that you get from public, I think that has kept all of us alive and going. Unlike Bollywood, we are not unattainable film stars. We are in their house, every day, in their living rooms, with their families. We are part of their families. There is a very deep connection that the public has with us artists because of the intimacy of the connection thanks to the drama industry."