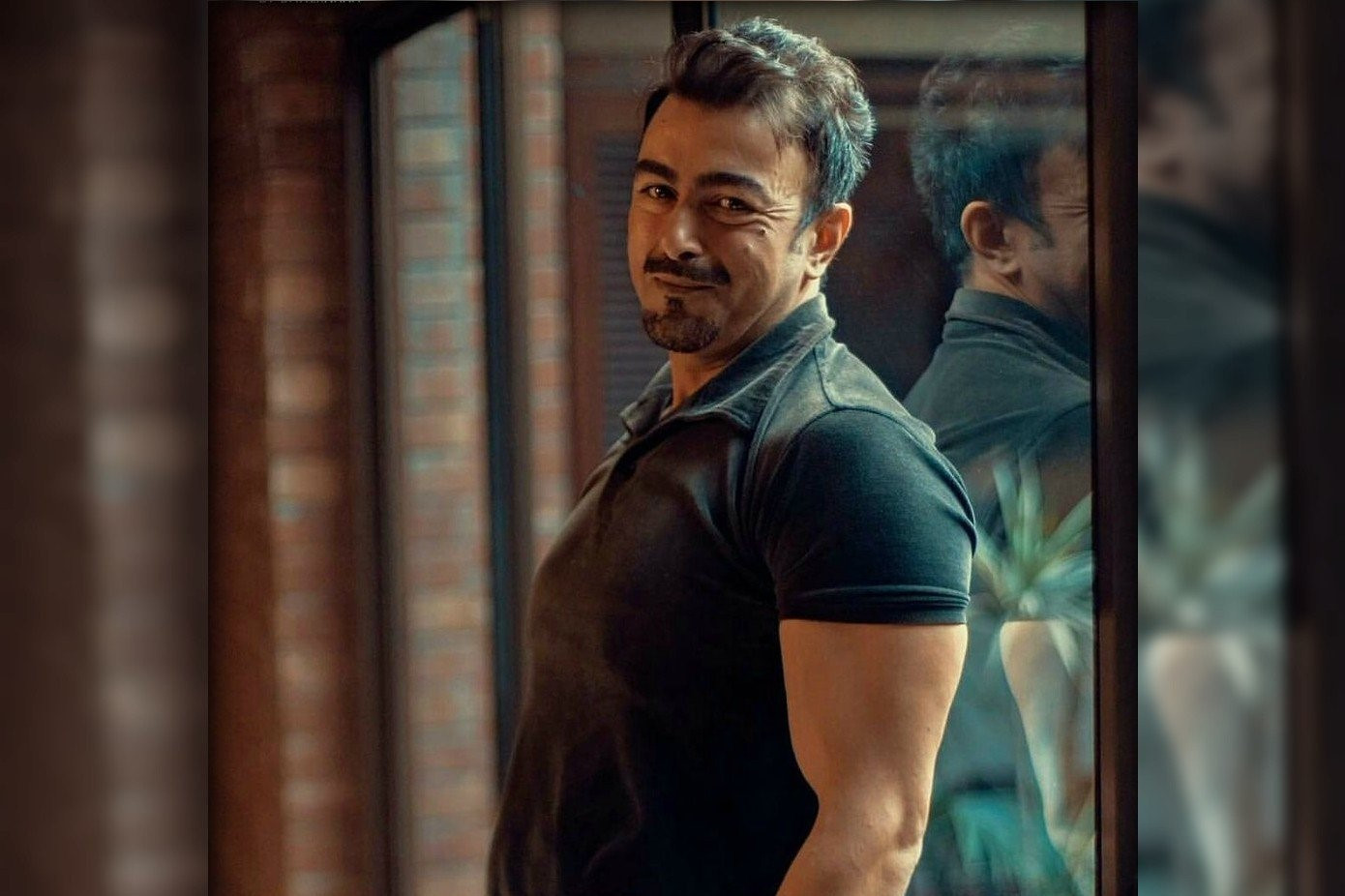 Shaan Shahid, who's a known actor and patriot, recently opened up about the reasons for his refusal to venture into Bollywood, even with Aamir Khan's Ghajini, as well as his staunch support for Pakistani cinema despite its many shortfalls. In an interview with Nauman Ijaz, the Zarrar star also touched upon the problems we face in the field of entertainment and what can be done to fix them.
Speaking of the patriots who claim to be patriots until an offer from Bollywood arrives, the hosts asked the Yalghaar actor how many offers he had rejected. "I keep receiving offers and I keep refusing them. And after saying no to some from Bollywood, things I've had to face in Pakistan were unreal," Shaan replied.
Naturally reminded of the time he refused Ghajini and received flak for it from a certain few, the actor elaborated, "I was offered a character that anyone in India could've done, it wasn't something Bollywood needed me for."
The Waar star added, "I only asked them one question, 'Why do you guys want a Pakistani for this?' They said 'No one will be able to tell you're Pakistani.' I told them 'Of course, they will.' And it was the character of a villain, a very gruesome one at that, someone who sells body parts of children and whatnot. So, for three to four days, I kept trying to explain my case to Aamir and then I resorted to a Punjabi example; I told him 'If you're India's pehelwan (heavyweight), I am Pakistan's pehelwan (heavyweight), men paisay leke kushti nahi harunga (I won't lose a fight for money)'."
Shaan went on to reinstate how he did not want to disappoint the people who loved him and would rather see him as a hero here. To this, Nauman recalled a principle of acting, and shared how it is the "practice of killing one's ego," provided that the roles an actor plays, will at the end of the day, remain only roles. "So don't you think your statement [contradicts this principle]?" inquired Nauman.
"No, I just refused because anyone could have done that role. It wasn't the kind of a character that a Pakistani should be called to India for," Shaan maintained. "So, your only concern was, 'Why me?'" Nauman interjected, "Yes," Shaan agreed. "They have brilliant actors, academies that are churning out 300 to 400 actors every day. I also told Aamir that if you guys really want an actor from Pakistan, then we have many who meet your role requirements to the T, even someone like Nayyer Ejaz."
Asked what kind of role Shaan would have accepted to play in Bollywood then, the actor assured, "I'm not looking for a role there, I don't have a type. My father, who made these films all his life, a film on Kashmir, too… despite being an artist, I'm my father's son first. You can't call yourself your father's son simply by hanging his picture on your wall."
When one of the hosts insensitively mocked heroes of today for appearing effeminate, Shaan replied, "But if a man focuses on looking manly all the time, when is he going to focus on his craft?"
Changing the topic altogether, Nauman touched upon how, aside from the government's lack of involvement, the artist fraternity is also responsible for not having upgraded cinema the way it should have been upgraded. "The five bigwigs of our industry, who opened five big studios at some point, I feel their children couldn't take charge of the responsibility bestowed to them as they should have," lamented Nauman, to which Shaan partly disagreed.
"I would like to point out that with the digital evolution, the need for a studio space has diminished. I feel that the channel owners in Punjab are still struggling to meet today's requirements. So many Punjab-based channels have no entertainment subchannels. I feel there needs to be a government policy that can direct the business community's attention to this side."
Asked where he sees our film industry in the coming years, Shaan sighed, saying, "The question is apt but the answer is too long." Both Shaan and Nauman then discussed how our cinema is simply not evolving because the same people who are writing ads and dramas, are writing films too. "And the very directors who direct dramas start directing films too. How can that work?" asked Shaan.
"There is no distinction. Everyone is doing everything. A film is like a T20 and a drama is like a test match. It's the same game, yes, but most players can't do both with expertise. A person whose mental clock is wired to meet the small screentime requirements, will have little idea about how much time he is supposed to spend on one take for a film. For a film, the script will be short and the screenplay will be long but drama writers don't understand that. So. even if everything is fine visually, the final product is never up to the mark," concluded Shaan.