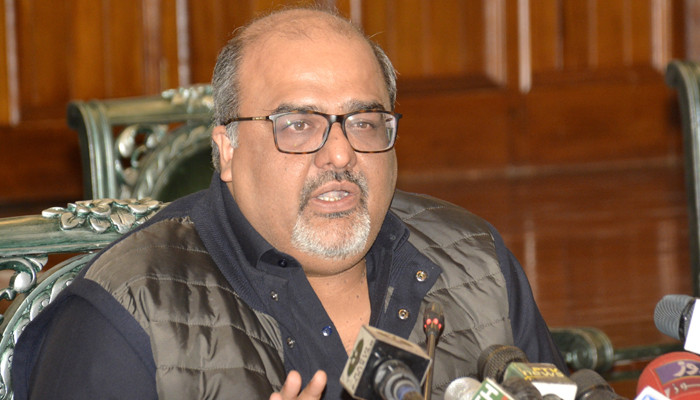 LAHORE: Advisor to the Prime Minister on Accountability and Interior Barrister Shahzad Akbar said Friday PML-N President Shahbaz Sharif is the "ring leader of a money-laundering gang".
Shahbaz and his son, Hamza Shahbaz, are involved in corruption and laundering Rs16 billion in the Ramzan Sugar Mills case, he said while addressing a press conference.
The challan submitted by the Federal Investigation Agency (FIA) against the two members of the Sharif family — Shahbaz and Hamza — in the Ramzan Sugar Mills money-laundering case consisted of more than 4,000 documents and 100 witnesses, he said.
The National Accountability Bureau (NAB) also found Shahbaz involved in money-laundering, and according to the FIA charge-sheet, he was the "mastermind of the money-laundering group", Akbar said.
He said the modus operandi employed in the Hudaibiya Paper Mills case was reused in the Ramzan Sugar Mills scam.
---
More to follow.