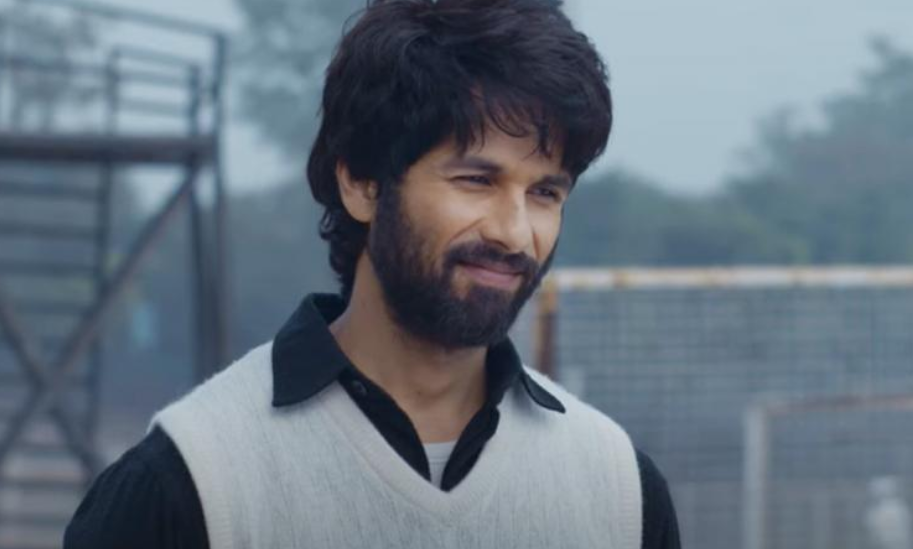 Bollywood actor Shahid Kapoor is all set to star in emotional sports drama Jersey, which is a Hindi language remake of the award-winning Telugu film of the same name. Directed by Gowtam Tinnanuri, who also helmed the Telugu original, the film released its official trailer on Tuesday. 
Playing a former ace cricketer with broken dreams and a family to care for, Kapoor's character struggles emotionally and financially in the trailer of Jersey. Trying to put together money to buy a cricket jersey for his son on his birthday, the jobless former batsman steals money from his wife's wallet, ultimately being offered the position of an assistant cricket coach at his local stadium. 
Promising a power-packed performance from Kapoor, who is no stranger to playing tormented characters, with the actor having nailed the role of Kashmiri Hamlet in Haider, will star alongside Mrunal Thakur as well as his father, Pankaj Kapoor. On working with Thakur, Kapoor shared with a media outlet, "She is lovely. We had a great time. She is extremely talented. And loads of fun." 
This is the Jab We Met actor's second time playing a cricketer, with Kapoor having donned the kit previously for the film Dil Bole Haddipa! which also starred Rani Mukherji. 
Accoring to Times of India, the film wrapped shooting in Decemeber of 2020. Kapoor called it the "best filmmaking experience" he has had so far, adding that he "can't wait to share it". 
On working alongside his father for the film, Kapoor shared with Indian Express,  "I am not intimidated by him, intimidation is the wrong word. When you have so much respect and regard for somebody you want to be able to be the best. As an actor it is amazing to be standing in the same frame with a great actor, regardless of whether he is my father or not. It is about two people standing in the frame as actors and seeing him what he is doing with his craft. Honestly, it was a great learning [experience] for me." 
The film is all set for a cinematic release in India on Decemeber 31, with Jersey being Kapoor's first film after Kabir Singh to release on the big screen.