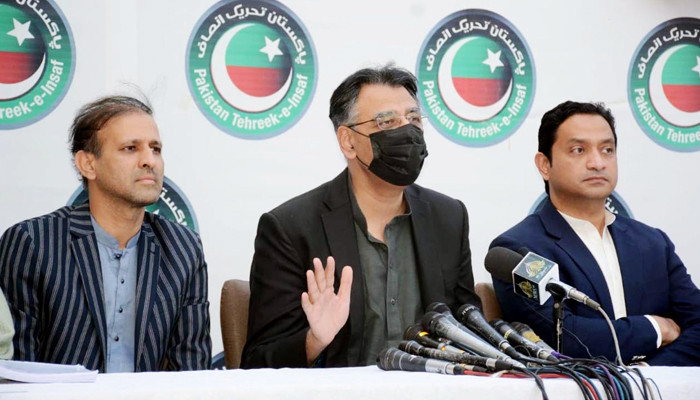 KARACHI: Minister for Planning, Development and Special Initiatives Asad Umar on Sunday censured the Sindh government for "looking to disempower local bodies".
His remarks, during a press conference in the city, follow the provincial government bulldozing amendments to the Sindh Local Government (Amendment) Bill, 2021 last month.
The bill had earlier been passed by the Sindh Assembly the month prior but was sent back by the governor who did not approve of it.
But then in a subsequent session, the treasury passed the amended bill as the Opposition staged a walkout.
Umar in his address said that the local government law in Sindh is "unconstitutional" and "incomplete democracy".
---
More to follow.