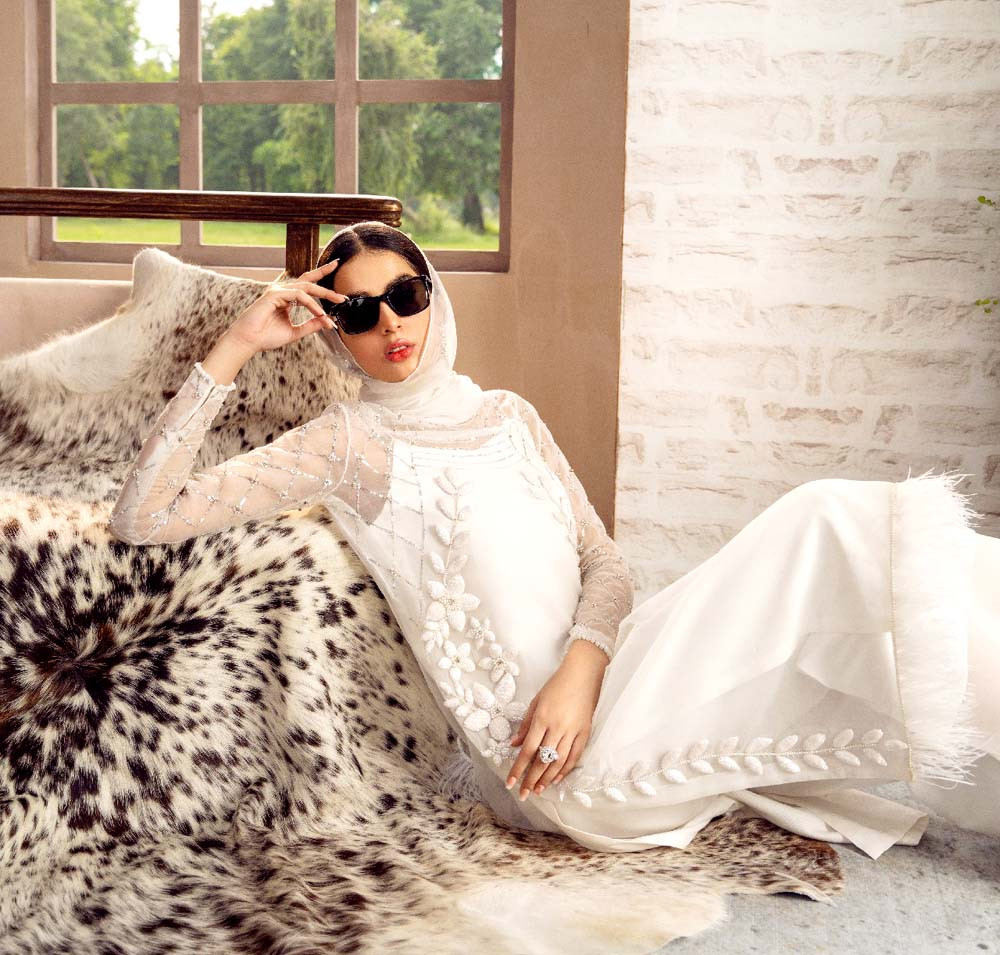 CÀIA is a versatile brand with a minimal yet chic approach towards fashion that also believes in meticulously crafted delicate details. The brand offers a wide range of fashionable pieces from basic everyday ready to wear to wedding formals.
AZURA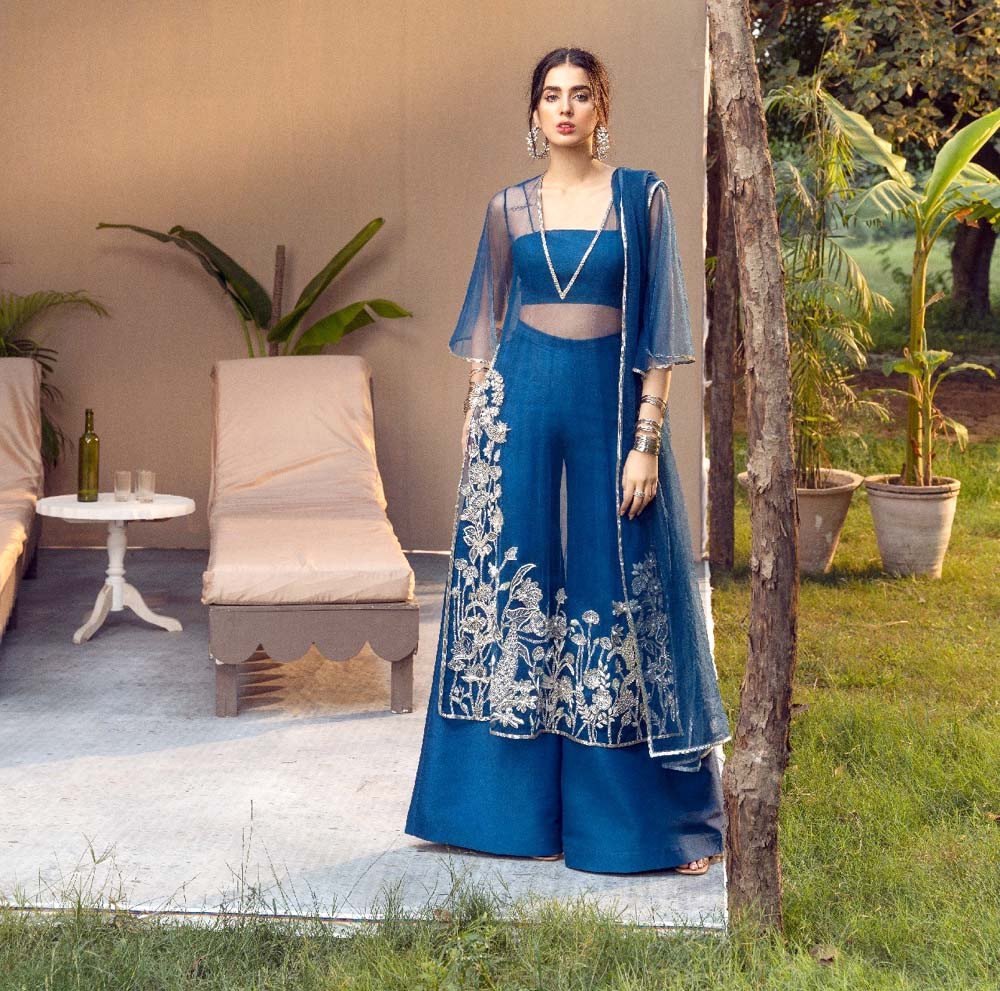 Quintessential craftsmanship of glistening and lustrous floral embellishments makes their mark in 'AZURA'. A soulful ensemble with delicate and glistening embroidery on a cobalt blue net base. It is paired with a sumptuous net dupatta with accent finishing and tonal raw silk flared pants.
NURIT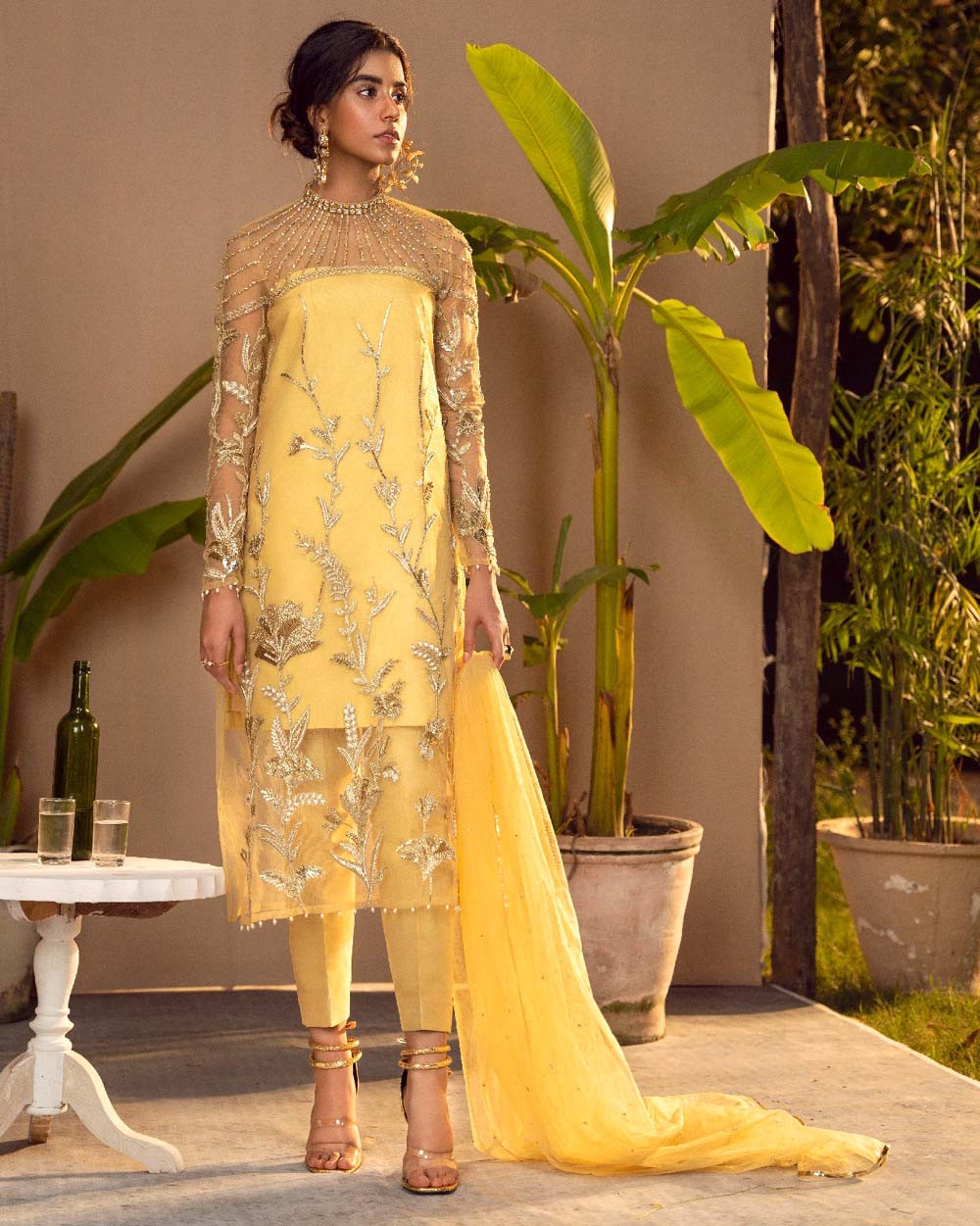 A timeless allegory presents 'NURIT' as a classic canary yellow-hued design with a statement neck ornamentation and blooming floral in exquisite champagne tone embellishments. Paired with a soft net dupatta with a generous booti chatta and a tonal raw silk straight fit pant.
JULIET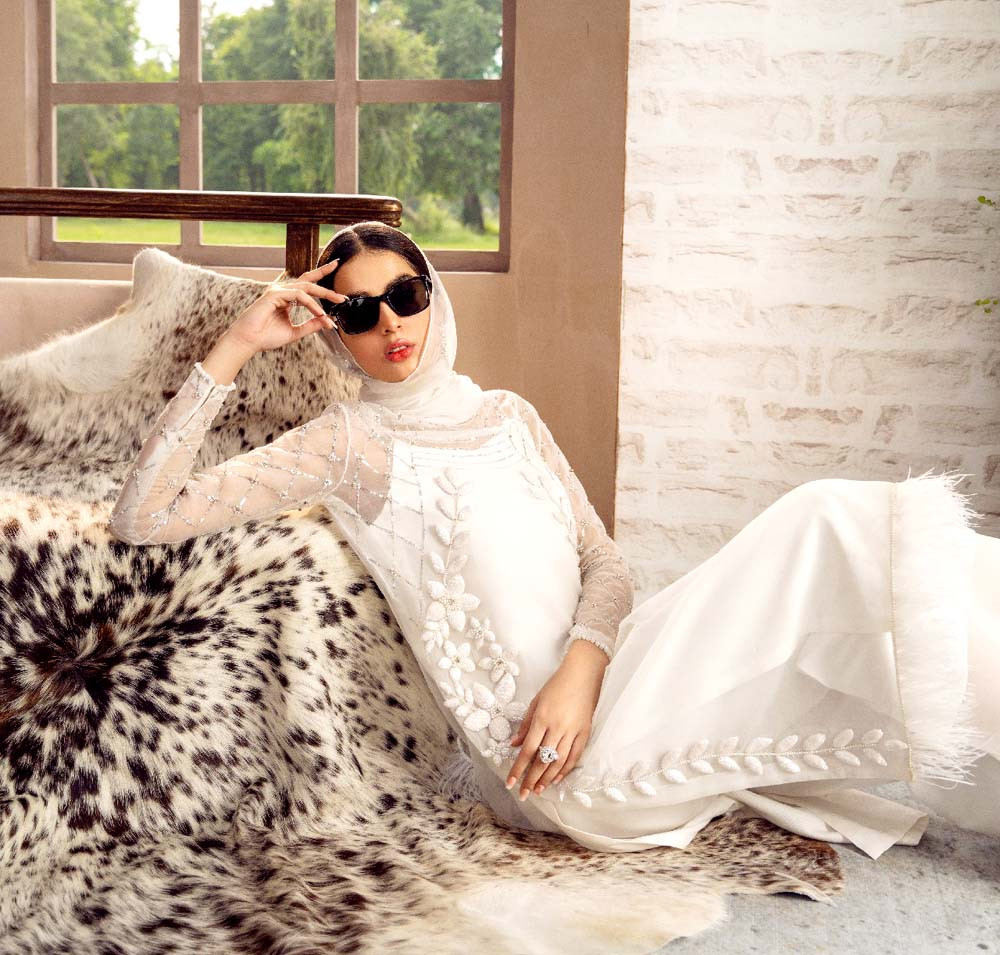 Bask in the glorious palette of alabaster and pearl whites with 'JULIET'. An elongated silhouette with oversized and textured floral stem embroideries along with a geometric glistening jaal on the sleeves. Paired with an opulent net dupatta and raw silk culottes for a timeless impression.
MIA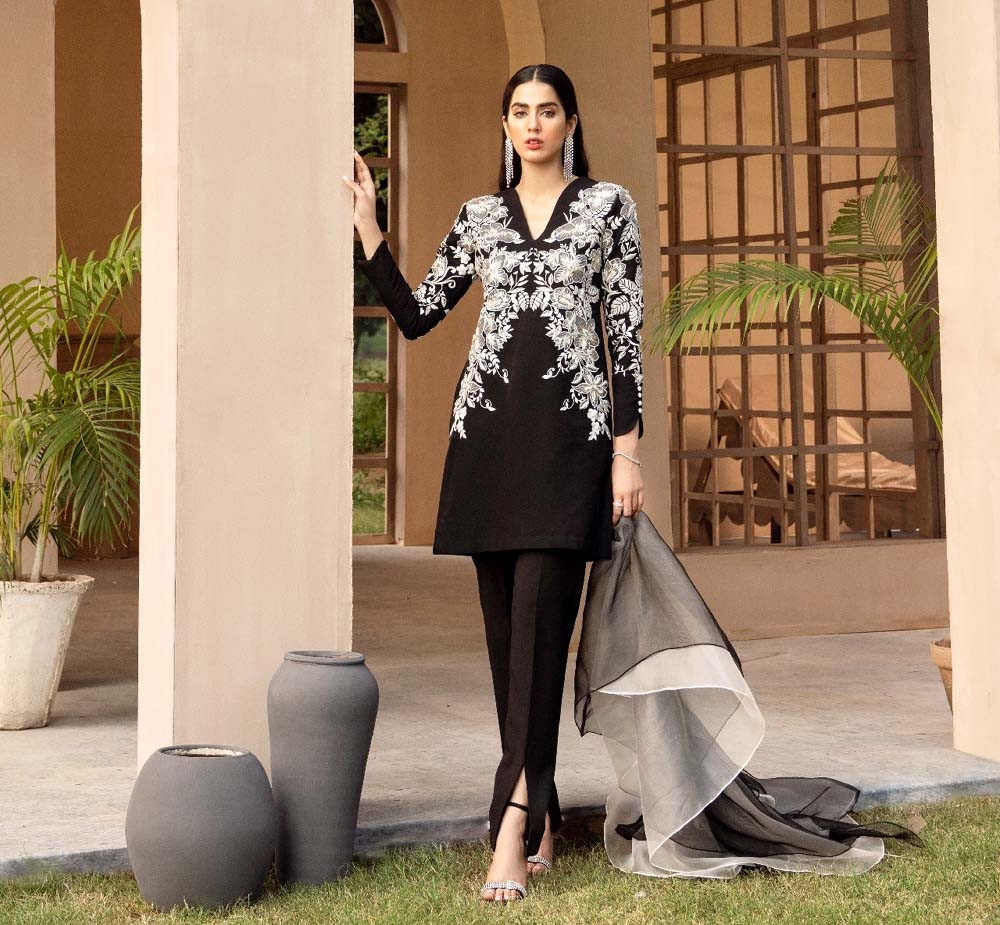 Presented in an impactful palette of onyx, jade black and ivory whites, 'MIA' is a contemporary silhouette which is immaculately embroidered with blooming motifs in fine thread work. Paired with a straight fit trouser with a classic slit.
DHALIA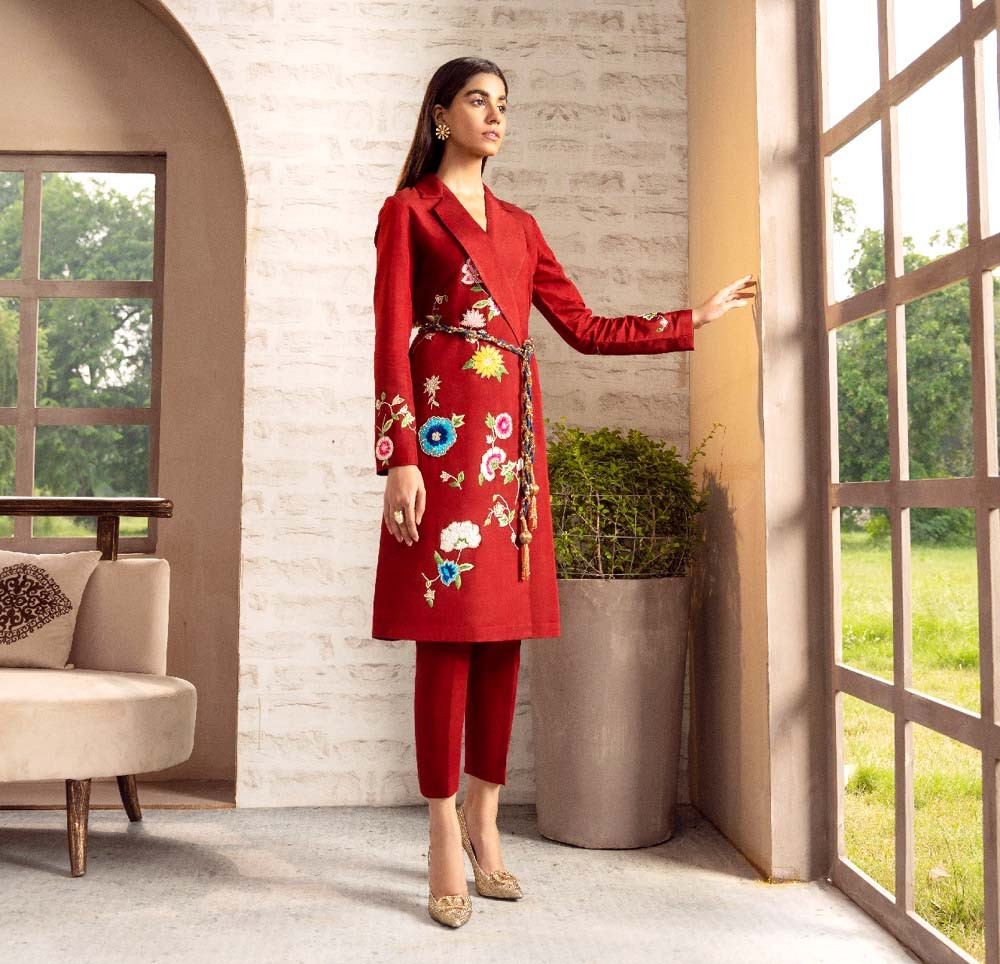 Opulence harmonises in the sumptuous crimson and ruby-hued 'DHALIA'. A sleek notched collar silhouette which is delicately adorned with contemporary floral embellishments in a multi-hued palette paired with a straight fitted trouser for an easy chic impression.