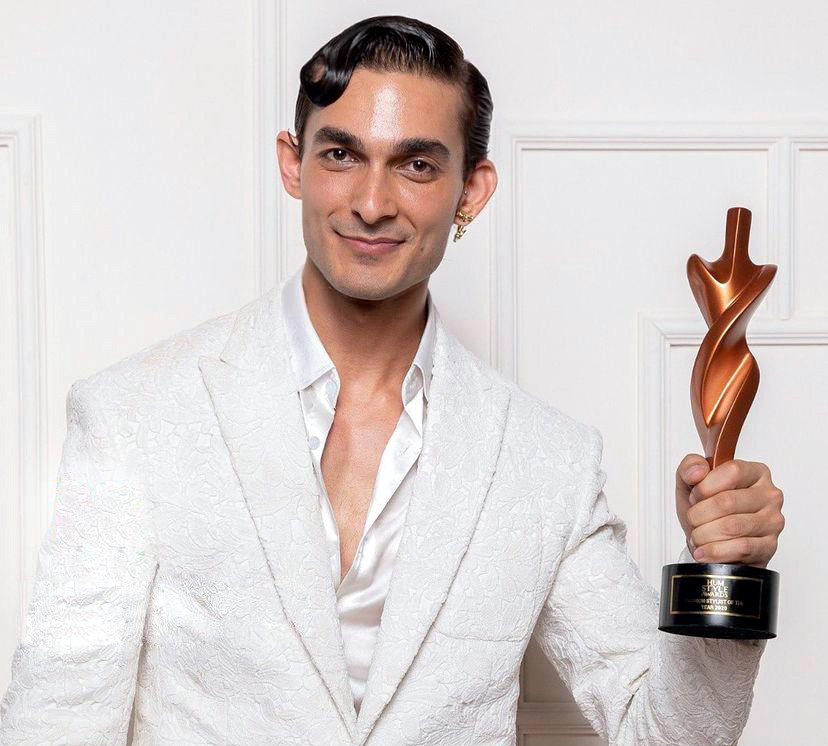 Eclectic and out of the box, Yasar Abdul Aziz Dar has made his mark on the Pakistani fashion scene both as a stylist and a model who pushes boundaries and embraces the unimaginable. Dar has been in the business of fashion for many years and has worked with brands like Sana Safinaz, Republic and Hussain Rehar amongst a plethora of others. We sat down with the artist to get his thoughts on the industry, and what it takes to make it.
How do you determine a designer or model's personal style? And how do you incorporate both in a shoot?
A designer's personal style is very important because it determines the brand aesthetic. And a brand's aesthetic is very important in building brand individuality in this saturated market of designers these days. The same can be said of the models as well. Find your personal style that makes you an individual and distinct.
When I'm styling a campaign, I make sure that I keep the essence of the brand in mind so that the campaign would look different from others.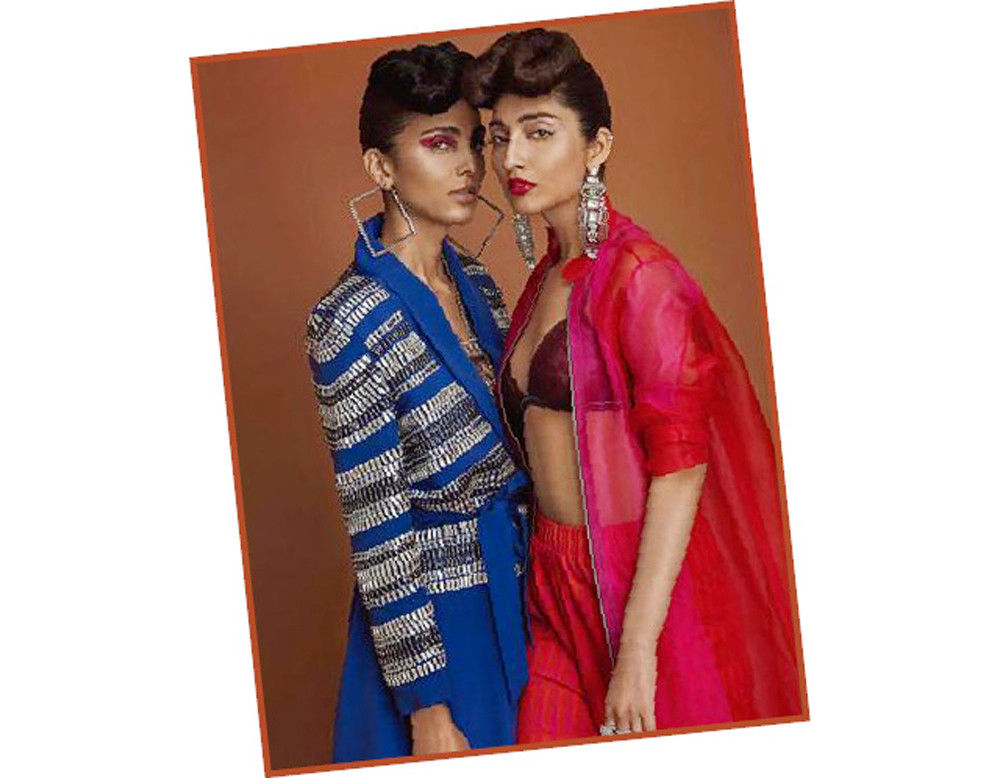 Where would you search for clothes? And how would you source rare items?
Searching for desired clothes in Pakistan is very hard. Following international trends and compiling a look here is a major task. So to be honest, when I'm searching for a specific product, I look everywhere. From a small shop in a bazaar to a branded shop in a mall. You never know what you get, so you have to translate according to your style. Or else, worst-case scenario, I mean, I get it made from my fellow designers because we are, if not above but equally talented to pull off anything.
What would you do if a client/ designer/ model insisted on being styled with an ill-fitting item?
Impossible, an ill-fitting item can never look good. I mean it's not that I do not work with ill-fitted garments. Trust me; I get to see a lot of badly stitched, wrong patterned outfits every day. But you have to make the best of it, so safety pins, French pins and sewing kits are saviours. With the help of these friends, I can manage to pull it off and so it doesn't look ill-fitted.
How would you describe your fashion styling genre in three words?
I would say my fashion styling genre is 70s street chic, flamboyant and obviously very extra!
Which current trends would you incorporate in your clothing selections?
I am obsessed with heavy layered fully covered head to toe situations these days. The latest Vetements collection is my current mood.
For people on a fairly limited budget, what clothing items do you suggest we do not skimp on?
I would say super statement items that are very impactful on their own and are not versatile in terms of pairing different ways. I know we live in a world of fast fashion but try to spend on something a bit more versatile that will last a longer period of time.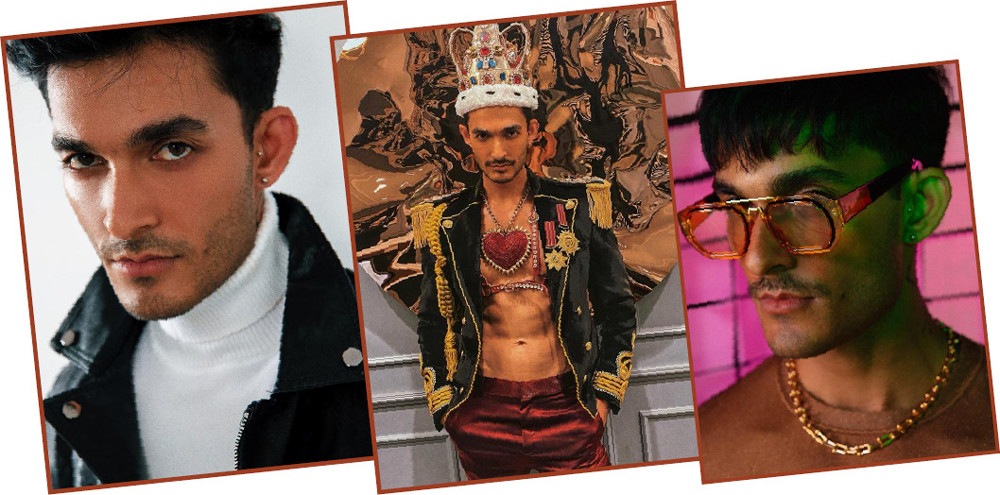 What are generally the best and most flattering fabrics to go for, especially in winter?
Personally, I love heavy woollen sweaters. But even in general I think they look cosy and fulfil the purpose but they are not very body-flattering on a lot of people so cashmere, since it's not very thick and beautiful to touch and feel, corduroy and heavy silk satin if I talk luxury, especially for women.
What clothing items or styles do you think the planet is better off without?
To be honest, this age we are living in is so diverse now that it has a place for anything and everything. One doesn't have to follow a certain hairstyle or clothing style. He/she can be whoever they want to be. It's all about putting things together in a more sensible way. It's all about how you style it. A great piece of clothing can look trash if not paired nicely and a bad haircut can look stunning if styled genius.
Amongst all the projects you've worked on as a model or a stylist, which one is close to your heart?
It's very hard to pick because I feel that I have produced some really good stuff as a model and as a stylist but if I have to, then I wouldn't pick something I do commercially every day. My current favourite is the shoot 'Last Tour' shot by Farhan (Stopstyle) that I styled using Hussair Rehar with the ever stunning girls Nimra and Aqsa. And a shoot that I styled in 2018 with Neha Rajput, MAGGIE. As a model, I think INAMORATO was a great shoot by MHM. Fahmeen and I had great chemistry and it translated really well.
In the industry, whose work do you admire most/ who do you see as inspiration?
Now you would say that I'm being biased but it's true that I admire my friends' work. I think Mohsin Ali Tawassuli is my one dear friend that I look up to. He ticks all the boxes. Hussain Rehar obviously. And amongst my fellow colleagues, I believe Mamoon is producing great work. I absolutely love it.
What lessons have you learned in the industry as a stylist and as a model?
One major lesson that I have learnt is that there is no place for one without talent. And if you are talented, you will be loved, applauded and be friends with everyone. BUT, you need the right attitude to top it all with. Otherwise, you are worthless.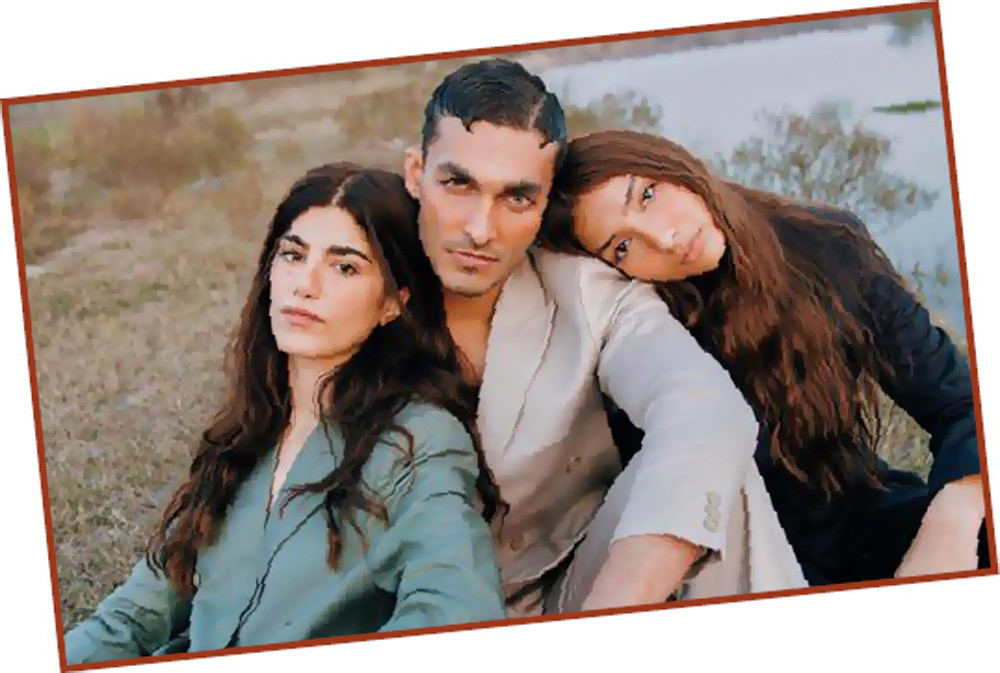 Who would you love to collaborate with for a project?
I only collaborate with the ones I love. Because I believe the best work that I have produced so far is with the ones that I truly love and admire.
What is the one accomplishment you are most proud of?
When I received an award for fashion stylist of the year. I believe that it's a new beginning of the acknowledgement for my fellow colleagues and the new stylists to come. I feel lucky that I am and will always be the first one to be acknowledged and rewarded as the best fashion stylist.
Three things no one knows about you?
A lot of people don't know and they assume from my pictures that I come across a very arrogant person. But trust me. Maybe it's just my pictures but I am not arrogant at all. I'm a very sensitive person. And I still watch cartoons while having my breakfast.