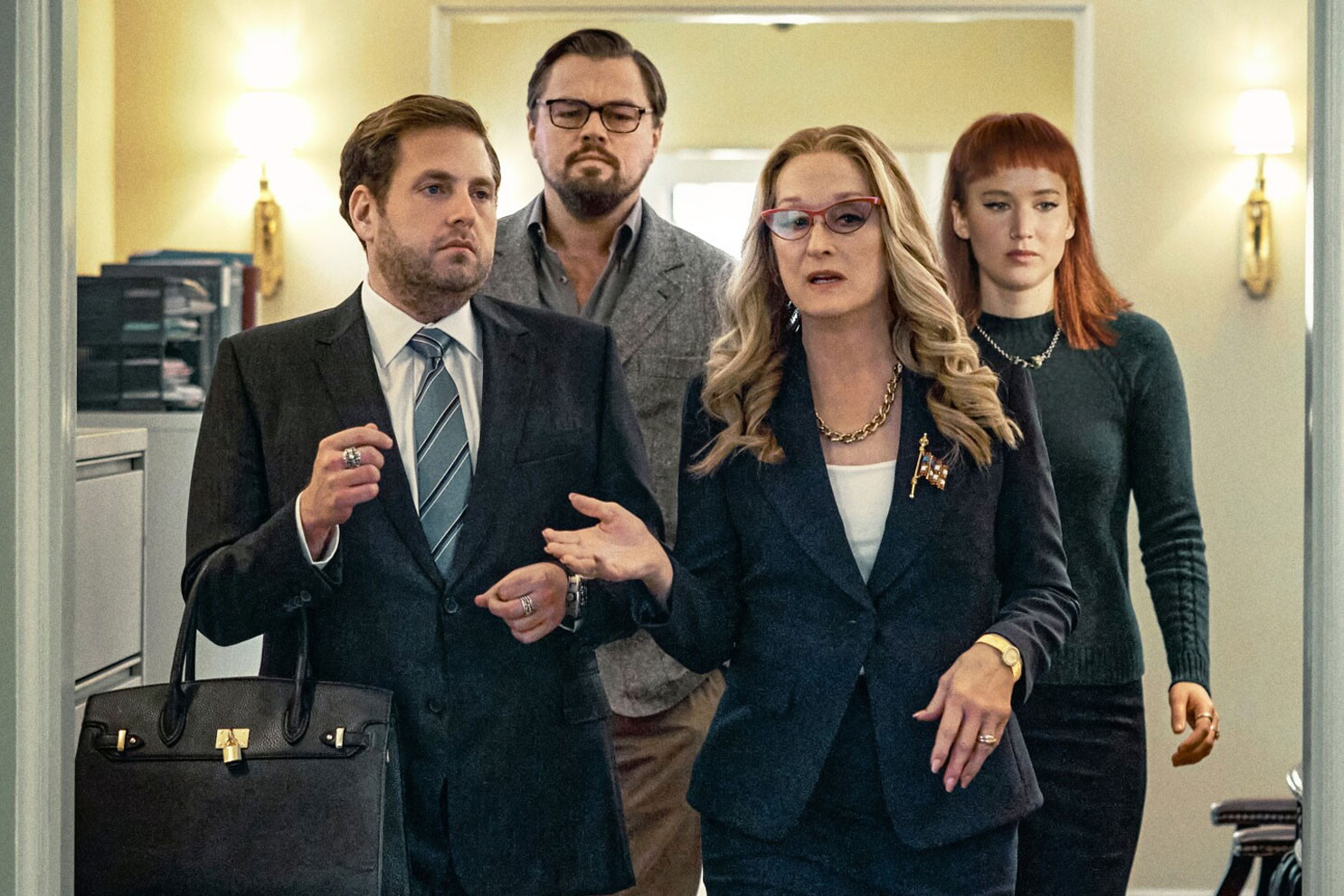 Watch this week: Don't Look Up
Hollywood has long made us believe that averting a crisis is as easy as listening to someone who knows what they are talking about. That all it takes to beat injustice and atrocity is to open people's eyes to the 'truth'.
But now that we're firmly in the era of 'post-truth', fake news and wild conspiracy theories, that's a bit hard to swallow. Netflix's recently dropped satirical sci-fi Don't Look Up is a fresh take on the 'Asteroid heading for Earth' genre, made specifically for an audience living in the age of the pandemic, the 24-hour news cycle and public relations. 
Binge this week: What if…?
Whether you have already seen Spider-Man: No Way Home or are planning catch it in the cinema shortly, the Disney+ animated anthology series What If…? is an essential entry into the so-called Phase Four of the ever-expanding Marvel Cinematic Universe.
Featuring fresh takes on fan-favourites voiced by the same actors who brought them to life on the big screen, What If…? is one of the best places to discover the Marvel Multiverse and may soon reveal itself to be an essential watch as the concept is further fleshed out in other movies to come.
Play this week: Halo Infinite
Get ready to feel old. Microsoft's critically acclaimed and widely popular flagship series Halo hit 20 years just last month. Thankfully for old fans, the release of the series' long-awaited next-gen entry has coincided with its anniversary, staving off any premature mid-life crisis.
Available on both the new X-Box Series X and S, as well as the X-Box One and Microsoft Windows, the game for the first time separates its campaign and multiplayer into separately downloadable modules. The multiplayer also comes as free-to-play, while the open world campaign – which concludes the Reclaimer Saga – is available for no extra cost of Microsoft's Game Pass service.
Listen this week: Echoes of Silence
Canadian R&B sensation The Weeknd is back this week, dropping a new video set to the title track to his third breakout mixtape Echoes of Silence just in time to celebrate its 10-year anniversary. Featuring visuals created by Japanese artist and illustrator Hajime Sorayama, the video tells the story of two robots in a dystopian future.
A haunting ballad, Echoes of Silence is also a change of pace from The Weeknd's most recent hits from the stylish and frantic album After Hours. Each of The Weeknd's first three mixtapes – House of Balloons, Thursday, and Echoes of Silence – have been re-released in their original forms on streaming platforms this year.
Have something to add to the story? Share it in the comments below.