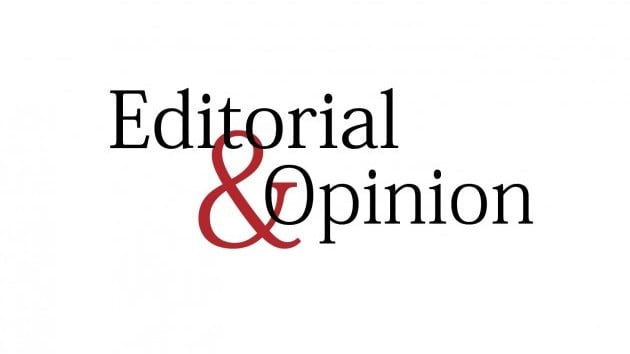 The flare-up over Ukraine is not just realpolitik. Rather, it seems to be a well-orchestrated plan of action that is sliding the world back into bipolarity. While Moscow could squarely be blamed for nursing ulterior designs on its western neighbour, Ukraine, with which it has a love-hate relationship, the fissures to send down the region in a renewed armed conflict are equally being plotted in Brussels and Washington. The NATO's decision to reinforce its presence in Eastern Europe will have far-reaching ramifications, and for all practical reasons it brings an end to the uneasy deterrence between Russia and the US.
This escalation of tension is unwarranted and is surfacing at a time when geopolitical and economic amalgamation is needed more than ever. The pandemic has the potential to slump the global economy in a renewed recession. But major powers are more inclined to settle scores, and are bent upon Balkanising Europe once again. The trans-Atlantic alliance's muscle-flexing is not without an agenda, and it is rallying behind Washington at the cost of endangering regional security. The Pentagon's decision to buck up the region with 8,500 US troops along with airpower and military gear will certainly draw ire from Kremlin, which has already amassed 100,000 troops in what seems to be walkover affair over Kiev.
Two aspects are worth debating. One, President Joseph Biden has rescinded on his resolve to scale down on overseas expeditions despite the disgusting Afghanistan retreat. Two, Ukraine is far away from mending fences with Russia and is banking on the largesse of the West to provide it with security umbrella.
Ukraine for a decade or so has been a puzzle for Russia. This new war hysteria is collaborated with a 5G hybrid warfare, too. What is instantly needed is renegotiating the security paradigm of Europe; and at the same time pledging to convert Ukraine into a buffer of peace. No point in fighting a war to later sit down and access damages beyond control. Rationality calls for complete de-escalation over Ukraine as the crisis is not going away.
Published in The Express Tribune, January 28th, 2022.
Like Opinion & Editorial on Facebook, follow @ETOpEd on Twitter to receive all updates on all our daily pieces.