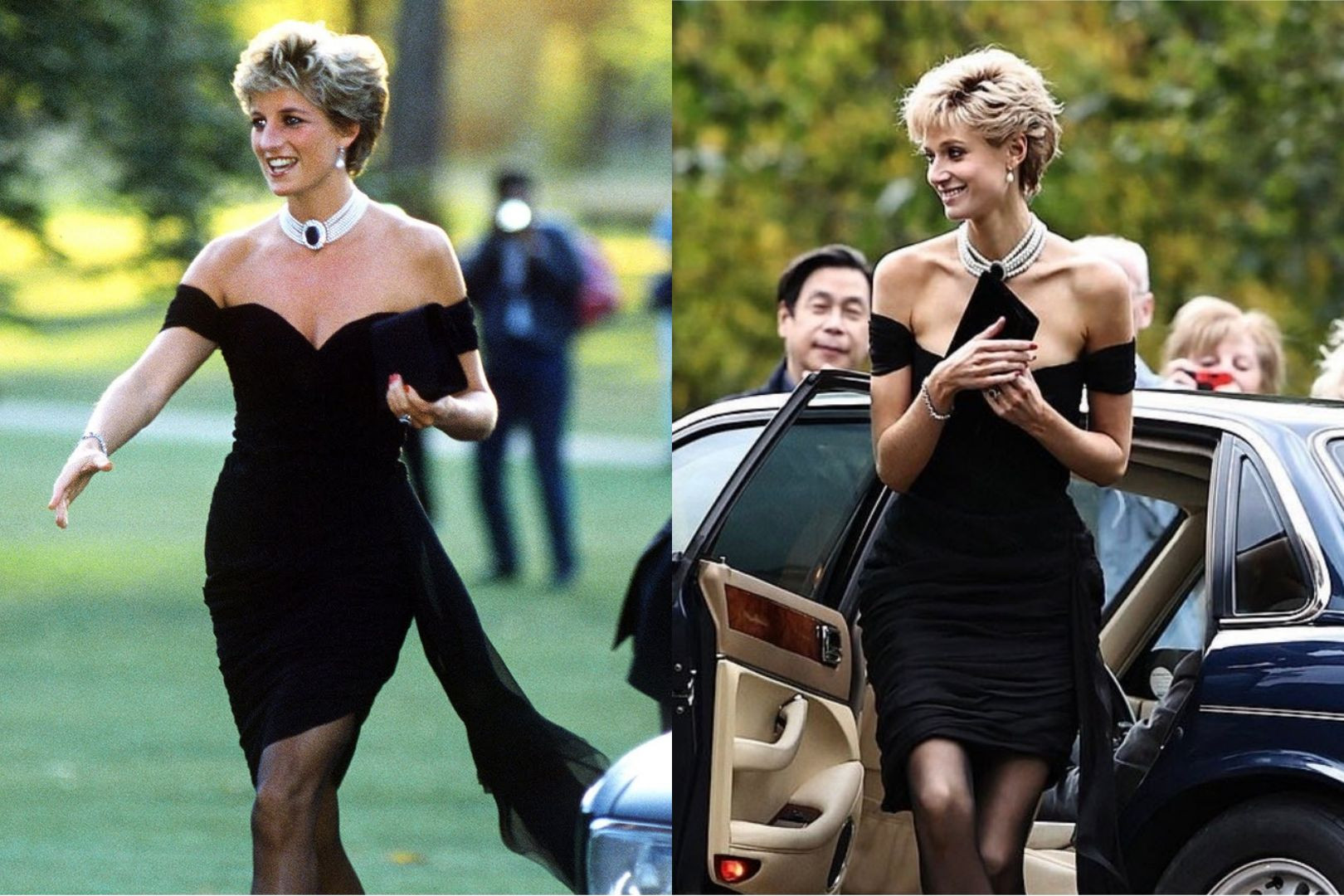 The filming of the fifth season of royal drama The Crown is in full swing and, as expected, the photos from set promise a true-to-life depiction of historical events in the British monarchy's recent past. Fans of the show went into a frenzy after photos of Elizabeth Debicki, who plays Princess Diana in the upcoming season of the show, in the iconic 'revenge dress' sported by Diana in 1994 surfaced online. 
The little black dress has a fan base of its own, which Diana wore the day Prince Charles revealed to the public on British national television that he had been unfaithful in his marriage to the princess. Considered too daring for royal standards, with an off-shoulder sweetheart neckline, Diana sported the dress in June 1994 at the Serpentine Gallery in Kensington Gardens as a statement of resilience. 
In the photos from set, Debicki can be seen wearing a recreation of the iconic form-fitting dress by Greek designer Christina Stambolian. The resemblance between the late princess and Debicki is uncanny, with the look having been recreated to perfection.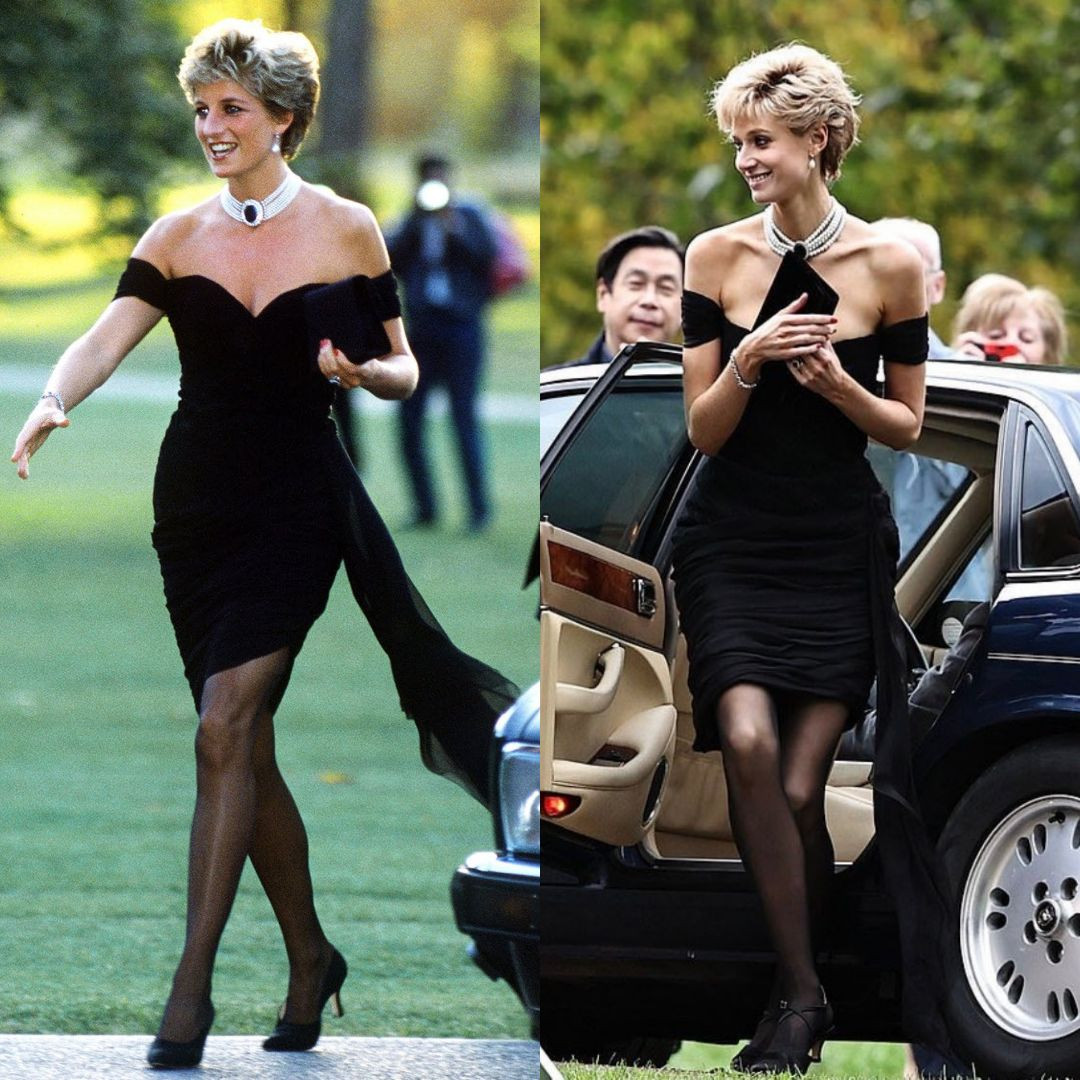 In the previous season of the critically-acclaimed season of The Crown, the role of Diana was essayed by Emma Corrin. More recently, actor Kristen Stewart stepped into the princess's shoes in the film Spencer, which follows the personal struggles of the royal.   
Debicki is best known for her role in Baz Luhrmann's The Great Gatsby. "Princess Diana's spirit, her words and her actions live in the hearts of so many. It is my true privilege and honour to be joining this masterful series, which has had me absolutely hooked from episode one," the 30-year-old Australian actor said of the news, in a post on The Crown's Twitter page.