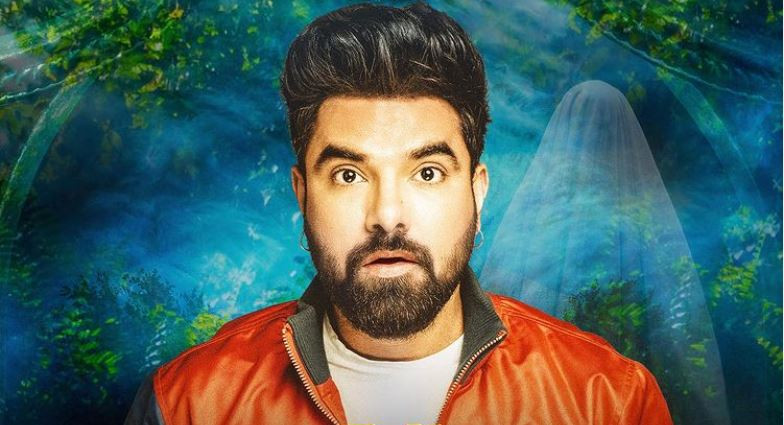 If like us, you thought Midsummer Chaos had set the benchmark for cringe too high, you probably did not see the trailer for Yasir Hussain's upcoming horror comedy, Peechay Tou Dekho, coming. And yet, it arrived, scaring our socks off from the thought that it'll be screened in local cinemas. 
Taking to Instagram, the actor shared the trailer, ensuring us, "It's horror, it's funny, it's interesting. Entertainment ka package. Paisa wasool, trailer of an awami movie. Must watch." But while we're down for awami comedy, sized down production with failed visual effects, leading to an underwhelming execution accompanied by non-funny dialogues and funny ghosts, doesn't cut it. 
There were, albeit, a few interesting elements, including the choice of locations, flashbacks, the plot, that may or may not impress, along with the inclusion of Adnan Shah Tipu, as well as the score. But the overall look and feel seemed to suggest the horror comedy may just be a telefilm inspired by several failed Bollywood horror flicks. 
But good thing about Peechay Tou Dekho is that it does not take itself too seriously and might just serve as a comic releif between the more serious films slated to release in cinemas soon, including Yasir's Javed Iqbal, which he just announced will release on December 24. 
Nevertheless, written and directed by Syed Atif Ali, co-written by Mohmmad yasir, Mounam Majeed, Peechay Tou Dekho also stars a slew of lesser known faces including Aadi Adyeal Amjad, Nawal Saeed, Sara Ali Khan, Junaid Akhter, Waqar Hussain, Aamir Qureshi, Shariq Mehmood, Malik Raza, Yasir Taj, Asghar Khoso, Hammad Siddiqui among others.  
Have something to add to the story? Share it in the comments below.