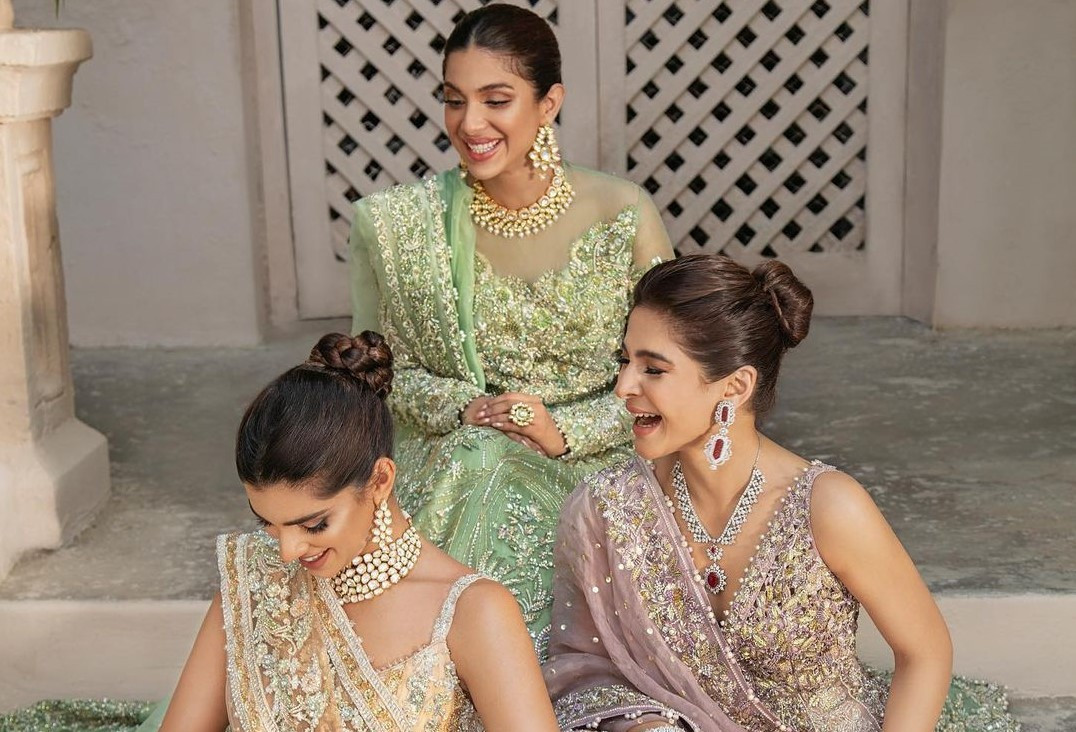 With humidity down a notch paired with a chilly night breeze, the dawn of December officially marks the wedding season. As invites keep flooding in for the millionth wedding to attend this season, it can become a task to glam up in different ways every time. Everybody likes to mix and match with clothes and jewellery to get a new look every day, but a solid hack to styling is a statement hairdo.
There's so much more you can do than choosing between curls or straight hair every time. With twists, middle and side partings, braided buns, and hair accessories, styling doesn't have to be monotone at all. For fashionable, simple and manageable hairstyles for your next event, take some inspiration from these celeb-inspired hairdos.
1. Classic bun
Let's hear it from none other than the style diva herself. To flaunt the backless blouse, your collarbones or the detailing on your choli, opt for a timeless sleek joora as we like to call it. Even on bad hair days, Sonam Kapoor's no-nonsense regal textured hairstyle will work with intimate wedding festivities. Spray a little texturising product and brush your hair. With the use of some styling gel and hairspray, smoothen out every flyaway and tie your hair into a ponytail.
With everything sleekly tied back, knot your pony and twist your hair up to secure the end on the top of your head with pins. You can also use a shape-giver for more volume. In the end, crown your masterpiece with a statement hairpiece.

2. A loose textured braid
Straight from the '90s era, a loose braid never lost its charm. Sanam Saeed with all her grace and elegance sports a back-combed side parting which is carefully tamed with fingers and pinned at the back before the braid. Then to complete the look, keep all your hair on one side and tie a classic braid. Loosen the sections with fingers once you're done!
With just a few strands sprayed back in place, you have managed a layered side-parted braid look straight from the royal times shown in films.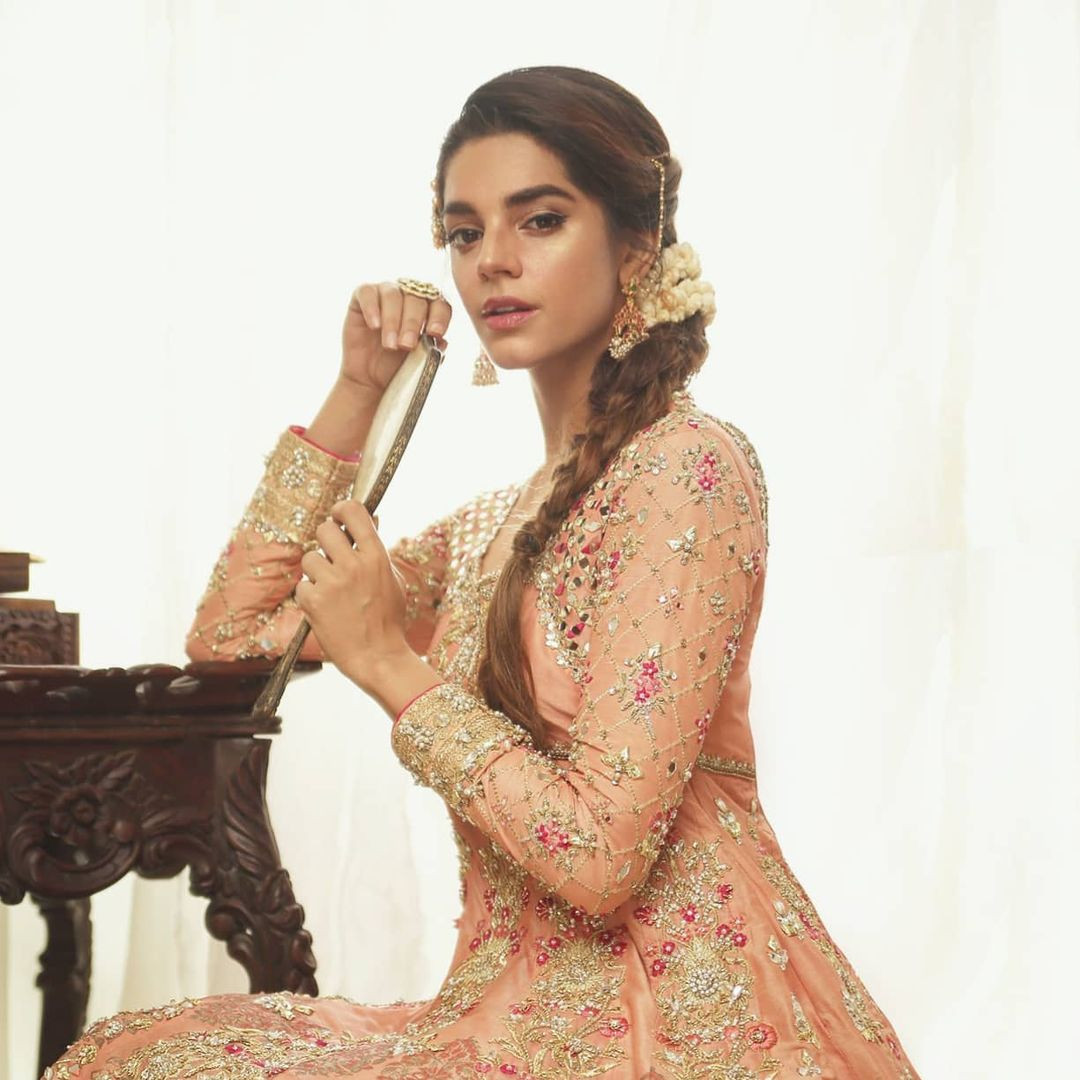 3. Bouncy curls
Sajal Aly's always glossy and voluminous hair game remains unmatched. This cute hairdo is for all the mehandi and dholki functions where all one needs is to dance their worries away. Part your hair from the middle and curl thick strands of your hair from the bottom, either with a heating iron or with heatless methods as well, given the time frame. Take two thin strands each from both sides, and braid your hair towards the back, tucking them into the curls behind.
Pin it up and you're ready to hit the dance floor with your hair also doing the part for you!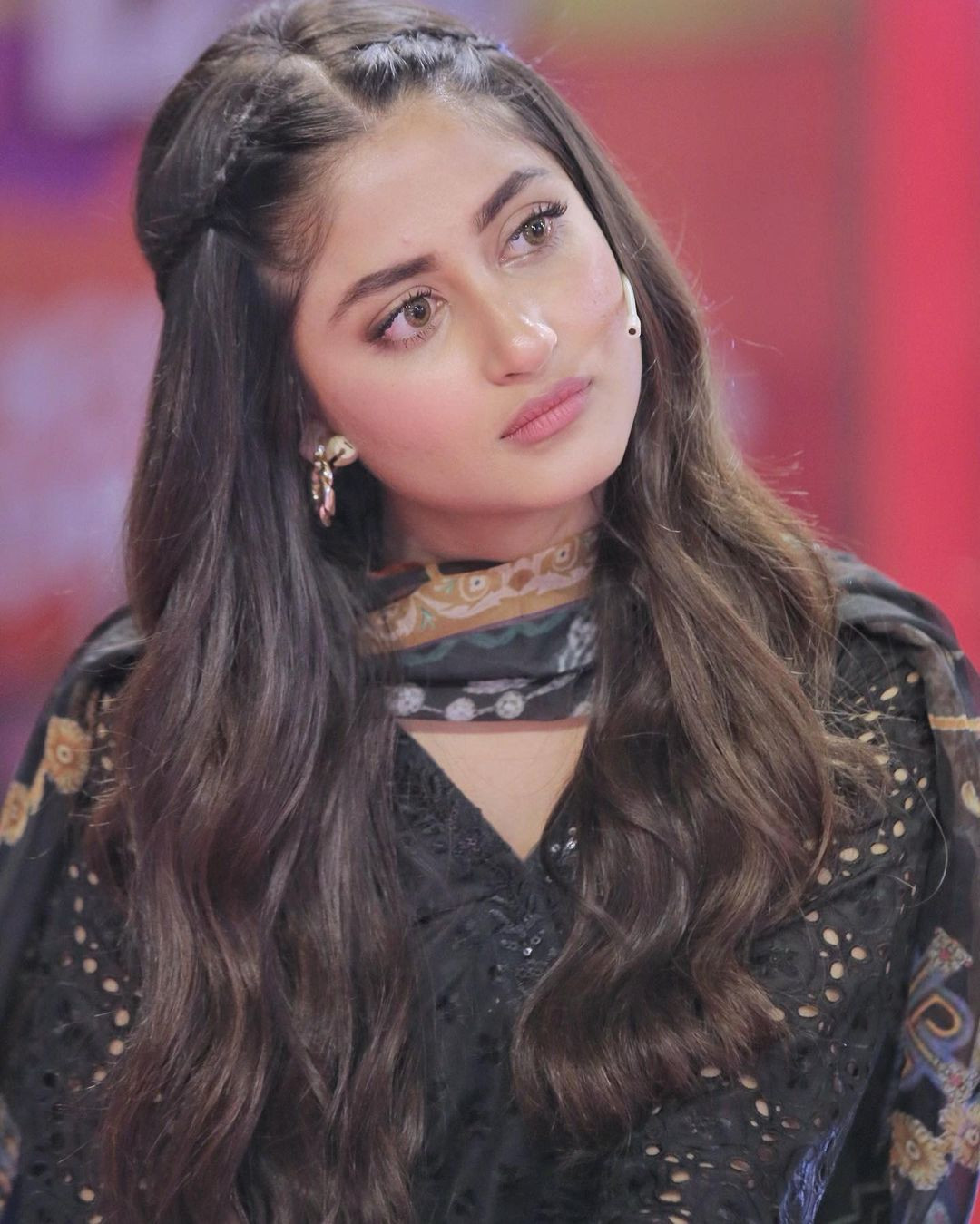 4. A messy ponytail
A velvet ensemble will go really well with a half-done ponytail that comes approved by Madhuri Dixit. Spray a quick spritz of dry shampoo to create the required texture and wispiness, turn your head upside down and tease the hair at the crown upwards with a hairbrush to add volume. Use a hair serum and finger comb your hair into a high ponytail and smoothen any flyaways with a hairspray afterwards. Add flowers, beads, pins or any other hair accessories to complete the look.

5. Retro waves
Let's take a page out of Maya Ali's beautiful hairstyle, and use a straightener to curl your hair inwards and side part them completely by pinning the closed end. Then, use the flowers in your vase to function and add them to create a more authentic retro look. These retro waves can be your go-to look for rather formal events from the season.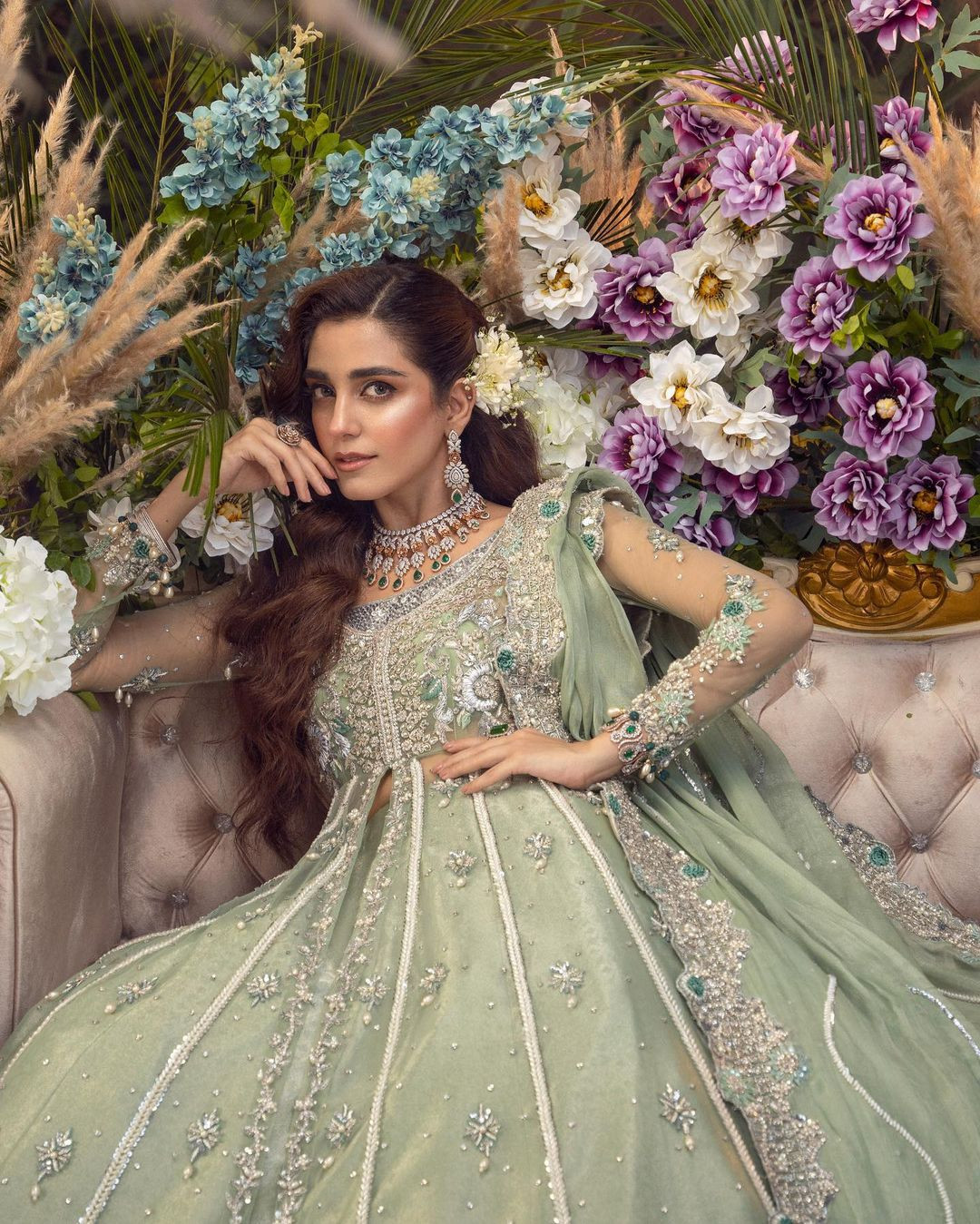 Have something to add to the story? Share it in the comments below.