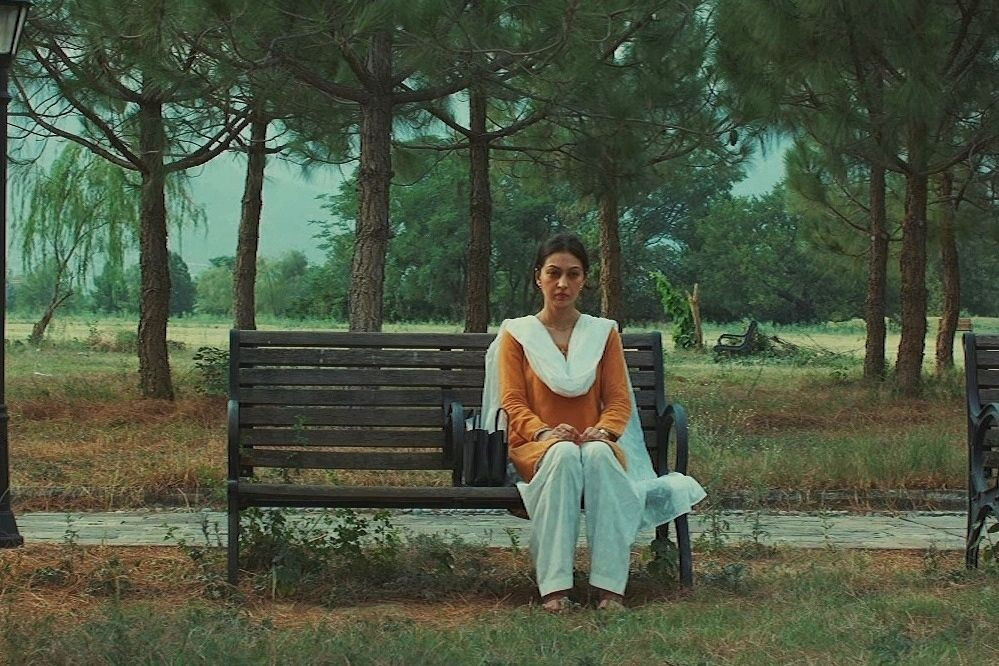 Actor Usman Mukhtar of Hum Kahan Ke Sachay Thay fame finally released his much-anticipated directorial debut Bench through YouTube on Thursday. The short film, starring Mukhtar and Rubya Chaudhry as a couple at the end of the line of their marriage, clocks in at 12-minutes-long, successfully delivering an emotional and all-too-real story of love, loss and release, elevated by stellar performances by both lead actors.
The film, written by Ali Mudar, starts off with a drone shot of lush greenery, later shifting the focus to Chaudhry's character, who sits in a state of melancholy on a bench in the middle of a park. She is eventually joined by Mukhtar's character, who plays her husband, and it is revealed that the couple's marriage is on the brink of a breakdown, with the latter trying to salvage the relationship. The film follows the conversation between the two, ranging from complaints and accusatory statements, to attempts at reconciliation and reflections on the past, with sweet yet heartbreaking moments of familiarity peppered in throughout the story.
Chaudhry plays the role of a wife feeling trapped by a marriage with exceptional finnesse. The actor manages to convey the inner turmoil of the character incredibly well through her expressions and body language, fully embodying the role of a woman who wishes to leave, yet fears the uncertain future that comes with breaking free from a familiar but unsatisfying relationship. Mukhtar also puts his best foot forward in the role of a husband trying to save his marriage from crumbling, yet being powerless in the face of a decision already made.
As director, Mukhtar manages to make you care for the characters despite the limited time, ultimately offering a brilliant and emotionally-raw short film with a satisfying conclusion and the perfect amount of gaps to be filled by the viewer's own imagination. The film is bookended by two songs sung by Natasha Humera Ejaz, with the singer's gentle vocals fitting the narrative very well. Heartbreaking, yet hopeful in a bittersweet way, Bench is a beautiful insight into the work of a director with immense potential.
The film was finally released after being delayed in respect of the Palestinian struggle in May. Bench was also shortlisted for the Cannes International Independent Film Festival in September.