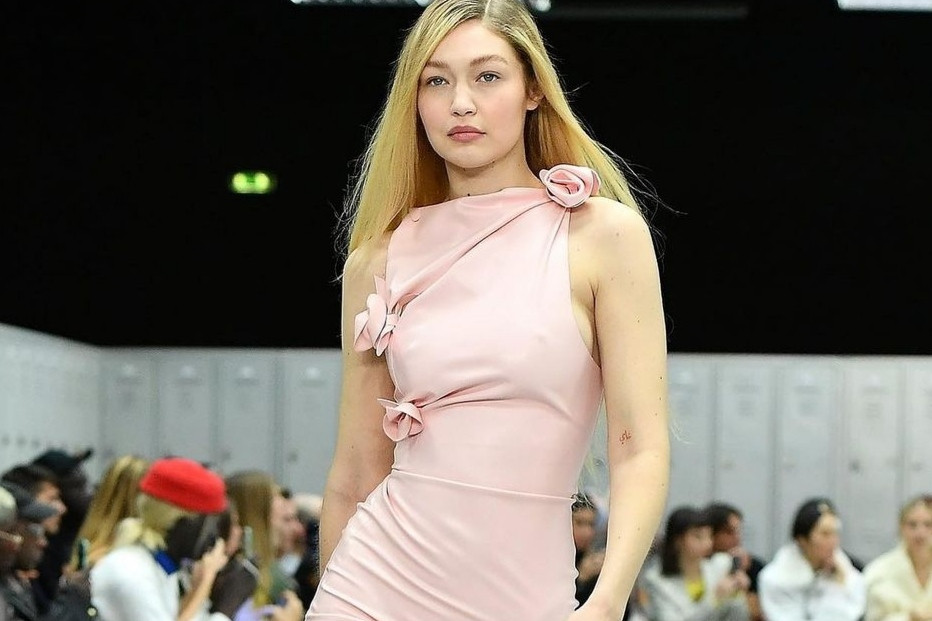 After censoring the mention of Palestine out of Gigi Hadid's recent post related to donations to refugees, Vogue has rectified the omission in their Instagram post. The publication has also added an editor's note towards the end of the post describing Gigi's involvement in relief efforts in Ukraine and Palestine. It reads, "We have updated this caption to accurately reflect Gigi Hadid's statement on her donation." The publication still has not included Gigi's original full quote, the censored version of which was part of Vogue's initial post.
The supermodel has also provided a statement to fashion watchdog Diet Prada, reflecting on the censorship. The statement reads, "A refugee crisis is a refugee crisis." Gigi adds, "This is not anti-anything except anti-human suffering and anti-war. If you believe any person or child, anywhere, born or growing up in the many places where there is a refugee crisis, doesn't deserve this assistance, you are focused on the wrong part. These children don't choose a side in politics  – they are born and raised in this and deserve, at the bare minimum, a decent life." 
Reflecting on how her own father started out as a refugee, Gigi continued, "While my dad is a Palestinian refugee who was able to make a life for himself in the United States after being born in Nazareth, there are currently over five million Palestinians living in refugee camps still."
She concluded the statement by pointing out the bias against Palestinians. She said, "Cambridge University defines 'anti-Palestinianism' as: 'Prejudice, hostility or discrimination against Palestinians; Denial of the Nakba; Accusing a Palestinian of 'latent' racism(s) without cause; Allowing Palestinian exception to all other held liberal or left values/politics.'"   
Vogue found itself in hot waters after social media users pointed out a glaring change in one of their recent posts about model Gigi Hadid donating her earnings from Paris Fashion Week to Ukraine and Palestine.
In the original post, Gigi, who has been very vocal about Israel's atrocities in Palestine, shared, "We don't have control over most of our work schedules, but we would like to walk 'for' something. I am pledging to donate my earnings from fall 2022 shows to aid those suffering from the war in Ukraine, as well as continuing to support those experiencing the same in Palestine."
While some users had reservations about her comparisons between Palestine and Ukraine, others lauded her for her stance. Vogue, too, went on to highlight her efforts. However, in the same post, they conveniently left Palestine out and shared Ukraine's ordeal.
The missed out detail was caught by eagle-eyed social media users and they went on to call out the publication. Prominent Palestinian activist, Mohammed El-Kurd shared, "Vogue magazine reported that Gigi Hadid is donating her earnings to relief efforts in Ukraine and Palestine. Vogue then removed "Palestine" from its report following backlash from Zionists, some of whom likened Vogue's post to 'calling for a 2nd Holocaust'."
Gigi, whose father is Nazareth-born, Jordanian-American real estate developer Mohamed Hadid and her sister is fellow supermodel Bella Hadid, took to the photo-sharing site to share that she will donate earnings from her Fall 2022 runway shows to help those suffering from the war in Ukraine.