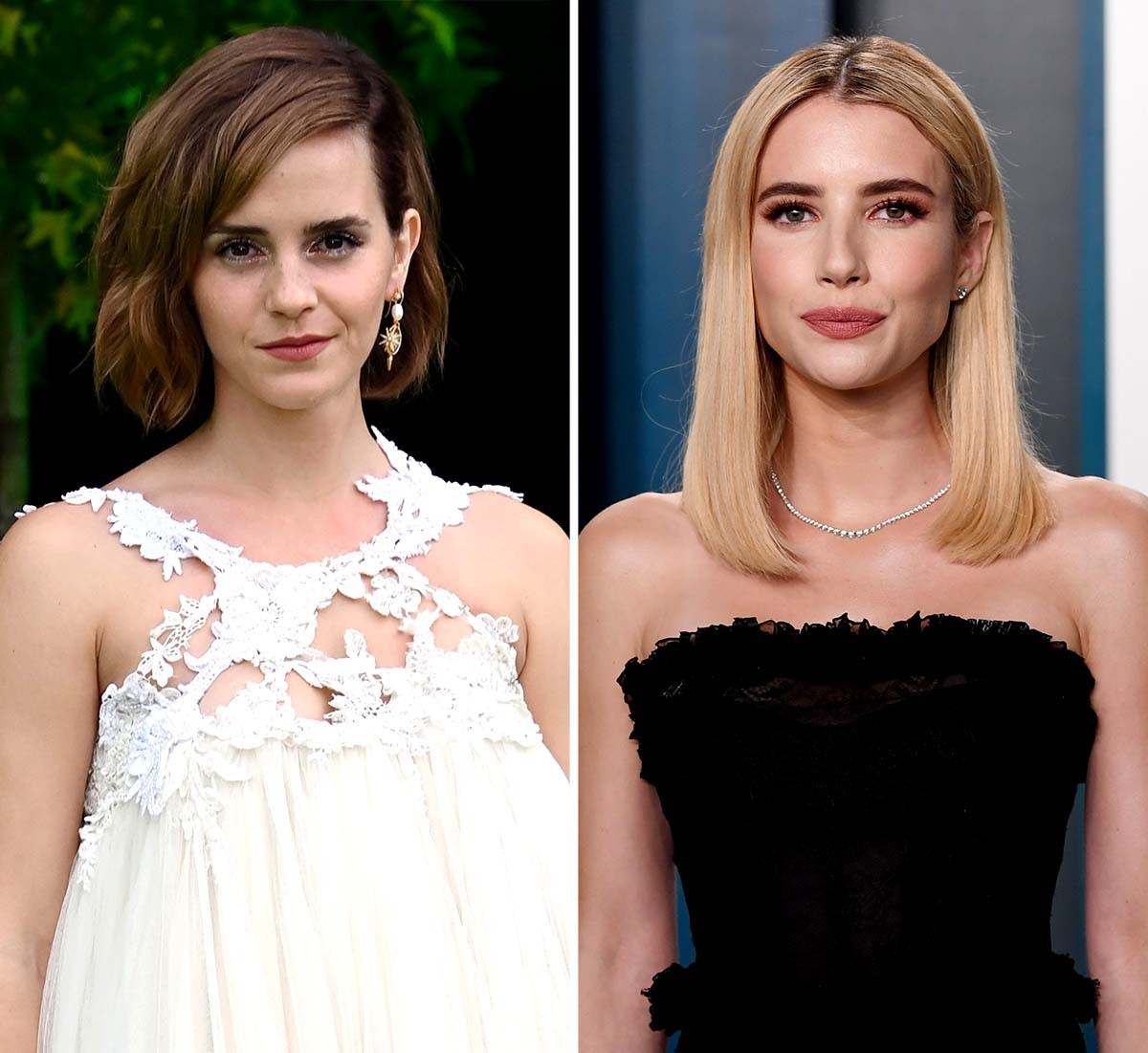 Nostalgia took over this week as the Harry Potter cast reunited for the 20th anniversary TV special, called Return to Hogwarts, which was broadcasted on January 1 at HBO Max. Daniel Radcliffe remembers the embarrassing haircuts, Emma Watson found meeting up with her Harry Potter castmates "an unexpected joy," and director Christopher Columbus recalls the sets for the movies as "the greatest playground in the world."
While many fans were taken back to the magical world of wizcraft and wizardry, some pointed out a snafu in the said reunion. Things took turn for a childhood picture of the actors were displayed onscreen. However, instead of Watson, they makers shared a picture of Hollywood actor, Emma Roberts! 
Well, both Emmas are taking the mix-up in stride. Watson acknowledged the gaffe first noticed by Potterheads by reposting the photo of a young, adorable, Mickey Mouse'd Emma Roberts that was intended to be Watson. She captioned the post: "I was NOT this cute," directing her comment to Roberts with the hashtag #EmmaSistersForever. "Haha!" the Wild Child actor responded via Instagram Stories. "I don't believe that!" she said while tagging the Beauty and the Beast actor. 
The Harry Potter 20th Anniversary: Return to Hogwarts producers had previously copped to mistakenly using the wrong picture, releasing a statement to Entertainment Weekly that read, "Well spotted Harry Potter fans! You brought an editing mistake of a mislabeled photograph to our attention. New version up shortly."
Radcliffe, Grint, Watson (Hermione) and Columbus are joined by actors Robbie Coltrane (Hagrid), Jason Isaacs (Lucius Malfoy), Gary Oldman (Sirius Black), Helena Bonham Carter (Bellatrix Lestrange) and other cast members for the reunion. Watson said she was been overwhelmed with emotion at the reunion after so many years. "Some of us haven't seen each other for years. So, it's just been a joy. An unexpected joy," she said.
Rowling does not make a personal appearance on the reunion special but will show up in archive footage. The author's opinions on transgender issues in the last year have been a cause of controversy, with some in the LGBTQ community accusing her of transphobia.
The TV special was one of several 20th anniversary events planned by Warner Bros, including a TV quiz contest for Potter fans hosted by Helen Mirren and include cameo appearances by some of the cast and celebrity fans including comedians Pete Davidson and Jay Leno.