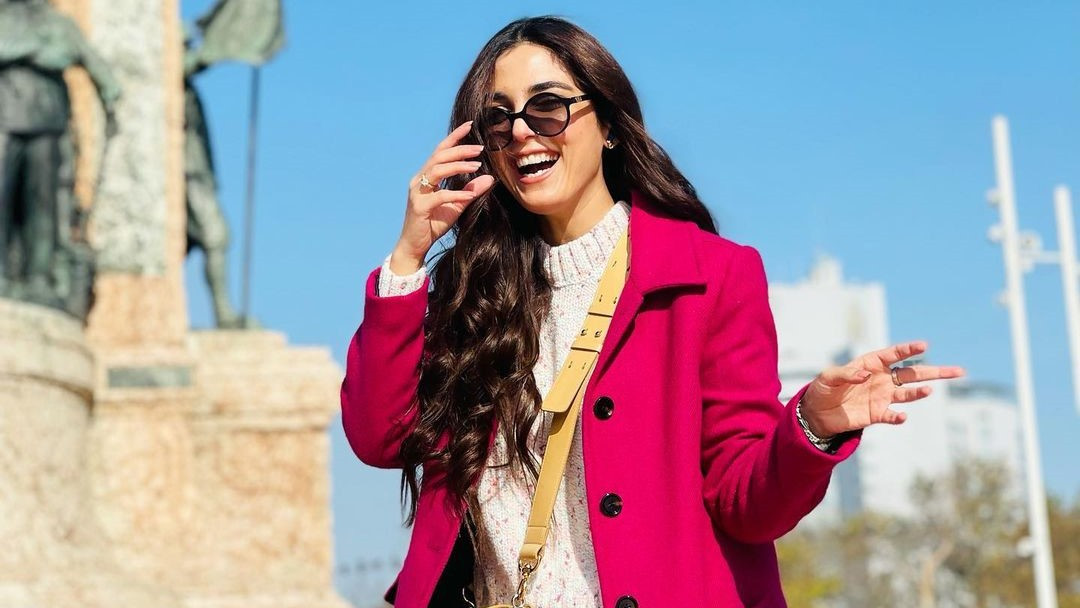 It's time to upgrade your wardrobe and fill it with layers to keep you cosy and fashionable. While styling in winters may seem like a tiresome effort, layering can be a lot of fun too. Long boots, trench coats, denim jackets, scarves, beanies and other accessories can all be staples to giving your wardrobe a warm touch. The air is calling for making oversized hoodies and cosy pyjamas an eye-catching trend and we are all for it!
Winter styling does not have to bring a dent in your pocket and we have some great ideas for a budget-friendly addition to your summer wardrobe. Remember to have fun with layers while you skim through your closet. Our celebrities bring their A-game with new styling ideas every year and we've compiled some looks to inspire your winter wardrobe this season.
Cotton candy
Yumna Zaidi made an oversized sweatshirt look stylish with tie-dye trousers. How innovative and cute! It looks like a cotton candy explosion with all the colours assembled. Find your favourite plain sweatshirt and pair it with sweats that are printed or colourful and you have a cosy and trendy outfit ready. You could also accessorise with a matching headband or socks. We couldn't help but notice how she has a matching scrunchie too.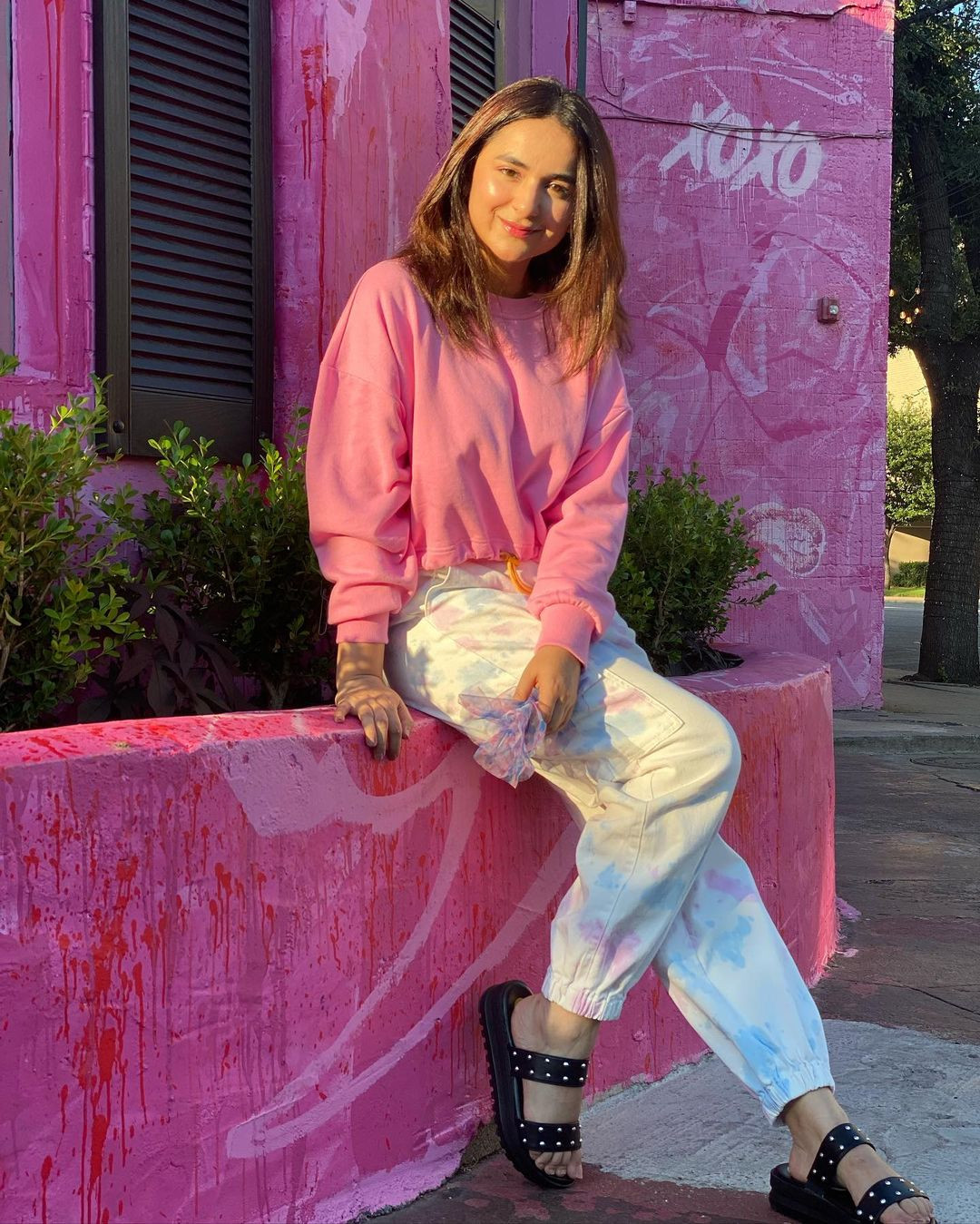 Furry goodness
Model Fatima Hasan has always been a style icon with her eclectic taste in clothes. She was spotted fancying a furry black hoodie on a recent trip to Turkey. Classic and cute! But we assure you, you don't need a trip to pull out your furry winter clothes. Be it a scarf, a jacket, or a hoodie, this is your chance to pair with your favourite jeans. They enhance the outfit and hey, they're soft and warm!

Leather jacket fusion
A leather jacket is a must-have winter clothing. You can pair it with your summer clothes and just a jacket will make it a whole new winter outfit. It's classy, formal, and can be worn with casual clothes too. Actor Dur-e-Fishan Saleem paired a classic black leather jacket with a turtleneck sweater and formal striped pants. She accessorised her outfit with a classic gold chain.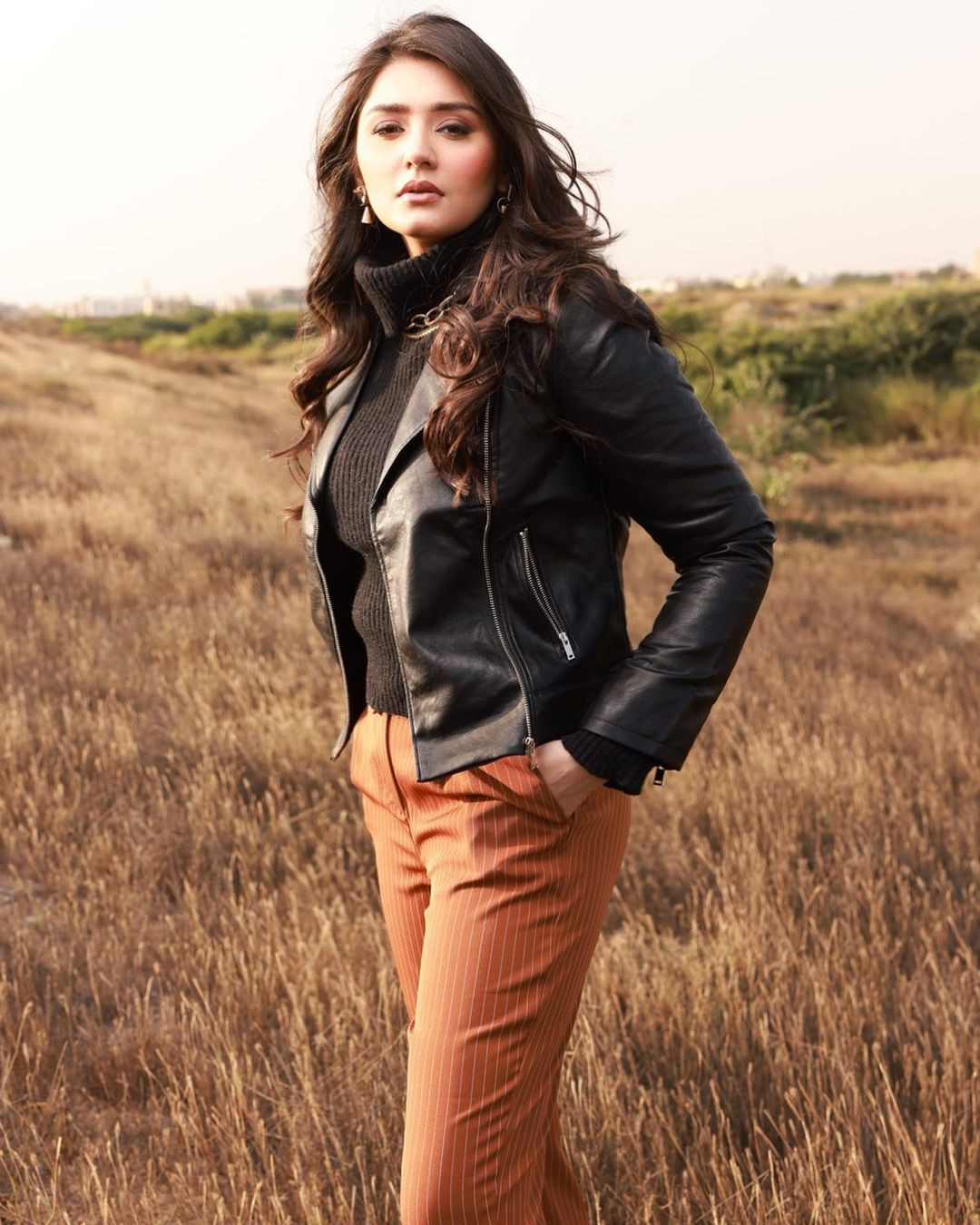 Layers and layers
Bring out a plain old turtleneck sweater or a collared shirt you have. Add a pop of colour with a knitted or ribbed sweater (bring out your grandma's old sweaters) and voila! Tuck your layers in while pairing them with your favourite pair of jeans. You could add more style by adding your boots to the mix but you'll do great with some sneakers too. Casual and chic. Model Eman Suleman looks divine in her layered clothing, a perfect match of fashion and function.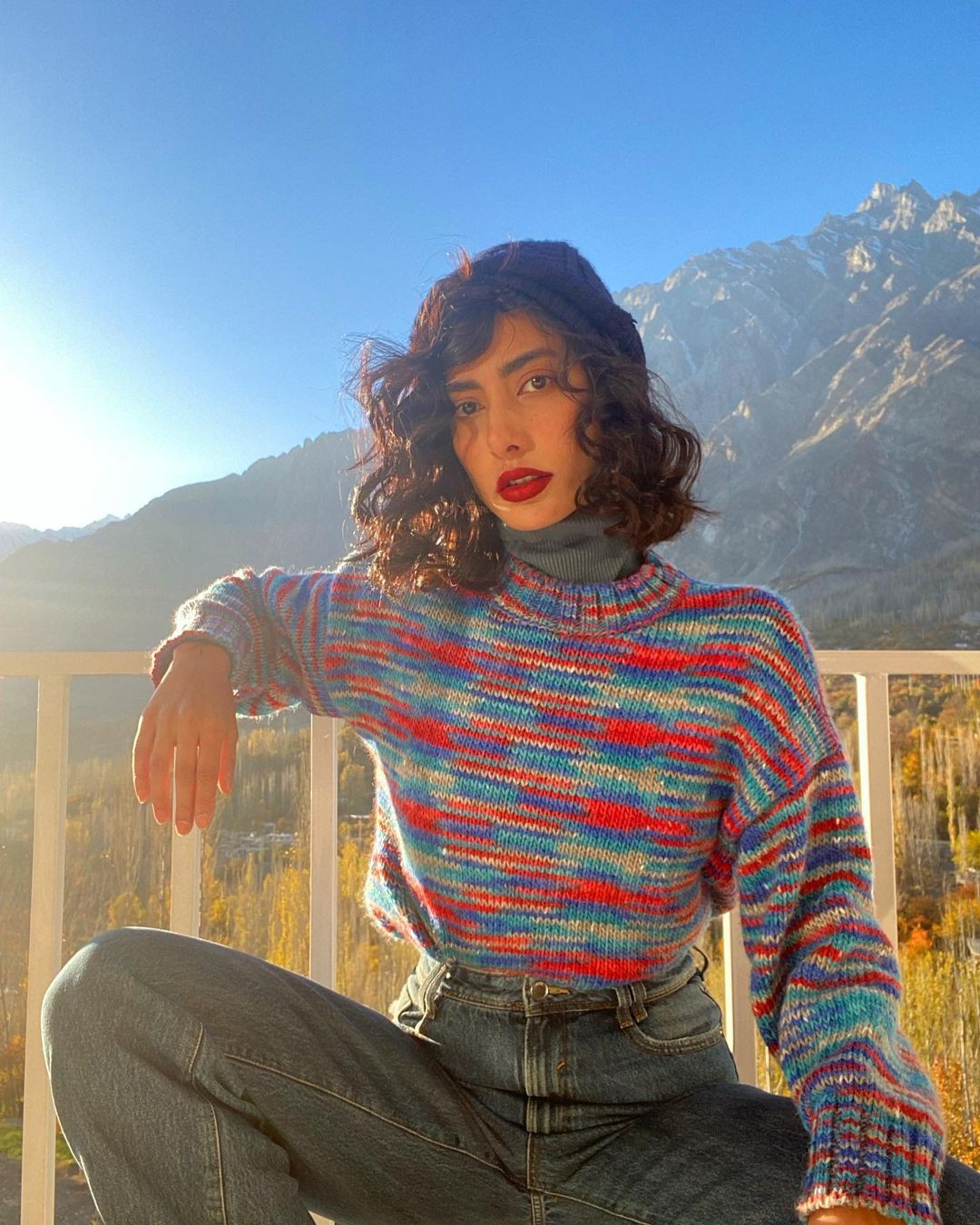 All about accessories
If going all out with buying new clothes for your wardrobe isn't a budget-friendly option right now, you could always find accessories to add a touch of style to your existing sweaters! Maya Ali looked uber chic in her pink two-piece sweater paired with a matching knitted headband. You could interchange the headband with a matching or contrasting scarf or a hat too.